Two Mexican and Two Spanish Soups to Brighten Your Days!
Fall starts on September 22nd in the northern hemisphere, with darker days and colder nights, while Covid continues its surge of sickness and death. Pieces of advice:
1.  Get vaccinated now!
2.  Wear a mask at indoor public places!
3.  Make and Savor These 4 Delicious Soups!
When you need to perk up your work week or brighten your weekend, make these your go-to soups that will do the trick.  Two are Texas Mexican from my kitchen, because I love native ingredients that connect us to the locale that we occupy on the planet. The other two are Spanish, traditionally connected to summer, and remind me that fall is still officially not here.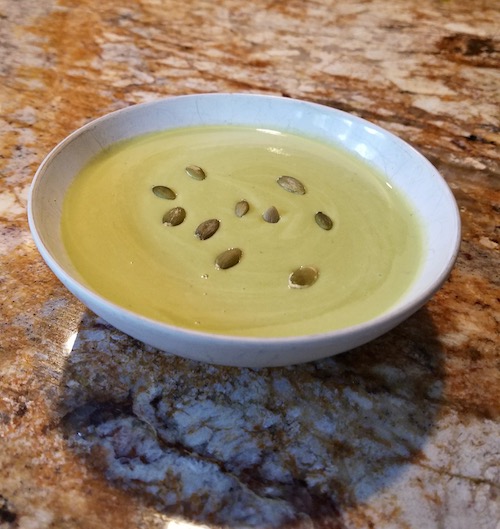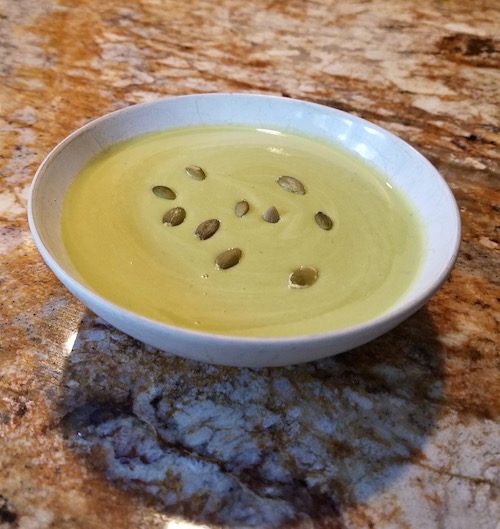 Creamy, lush and vibrant flavors finished with that crisp fleck of pepitas, pumpkin seeds.  This is the only one of the four soups that has a touch of crema Mexicana.  You can easily omit the cream and make this a delicious vegan option.  The other three soups in this collection are all vegan. Full Recipe Here.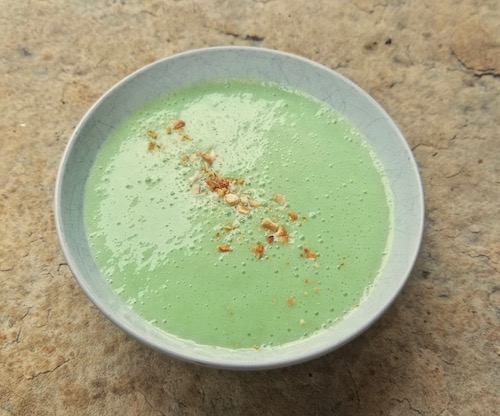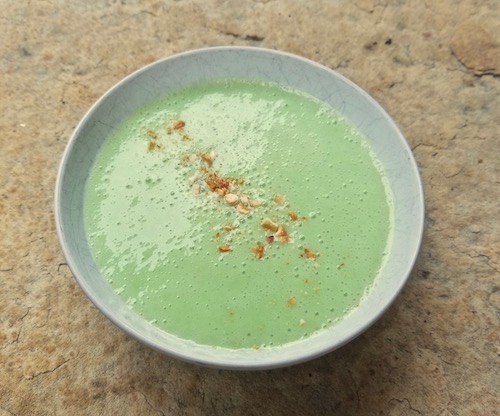 This Chayote soup features Jalapeño chile with coriander and pumpkin seeds.  Creamy tasting, it actually has no cream, no lactose,  but only total plant-based deliciousness. Full Recipe Here.
You'll swear this is the creamiest, coolest soup you've ever had, a beautiful combination of almonds, garlic olive oil! You also get the history of this traditional Spanish culinary gem. Full Recipe Here.
The most famous of Spanish soups! Beautiful Spanish olive oil adds creaminess to the fresh cucumbers, green bell peppers and tomatoes.  It's the epitome of super yummy brightness. Full Recipe Here.
In the coming weeks, make them all, one each week, the whole variety! Have yourself a perked up, delicious weekday treat. Or a weekend celebration with your household or vaccinated inner circle.
Salud!
NOTE: If you found my article helpful, I invite you to follow me on Twitter, Instagram and Facebook, or subscribe below for updates (I'll email you new essays when I publish them).
---
---