Chile Poblano and Chayote Soup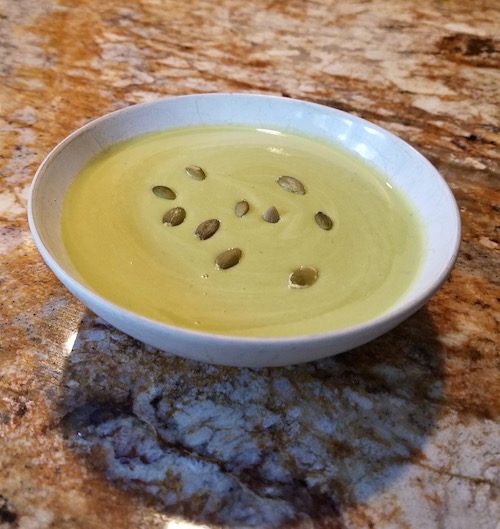 This chile poblano and chayote  soup turns any dinner into a celebration. Roasting and peeling the chiles poblanos is a technique that you will use over and over again, to make other recipes like Rajas, Chile Relleno and Chile Poblano Con Papas.  Omitting the crema mexicana makes this a delicious and still very sumptuous vegan soup.
This recipe is adapted from my book, "Don't Count The Tortillas: The Art of Texas Mexican Cooking"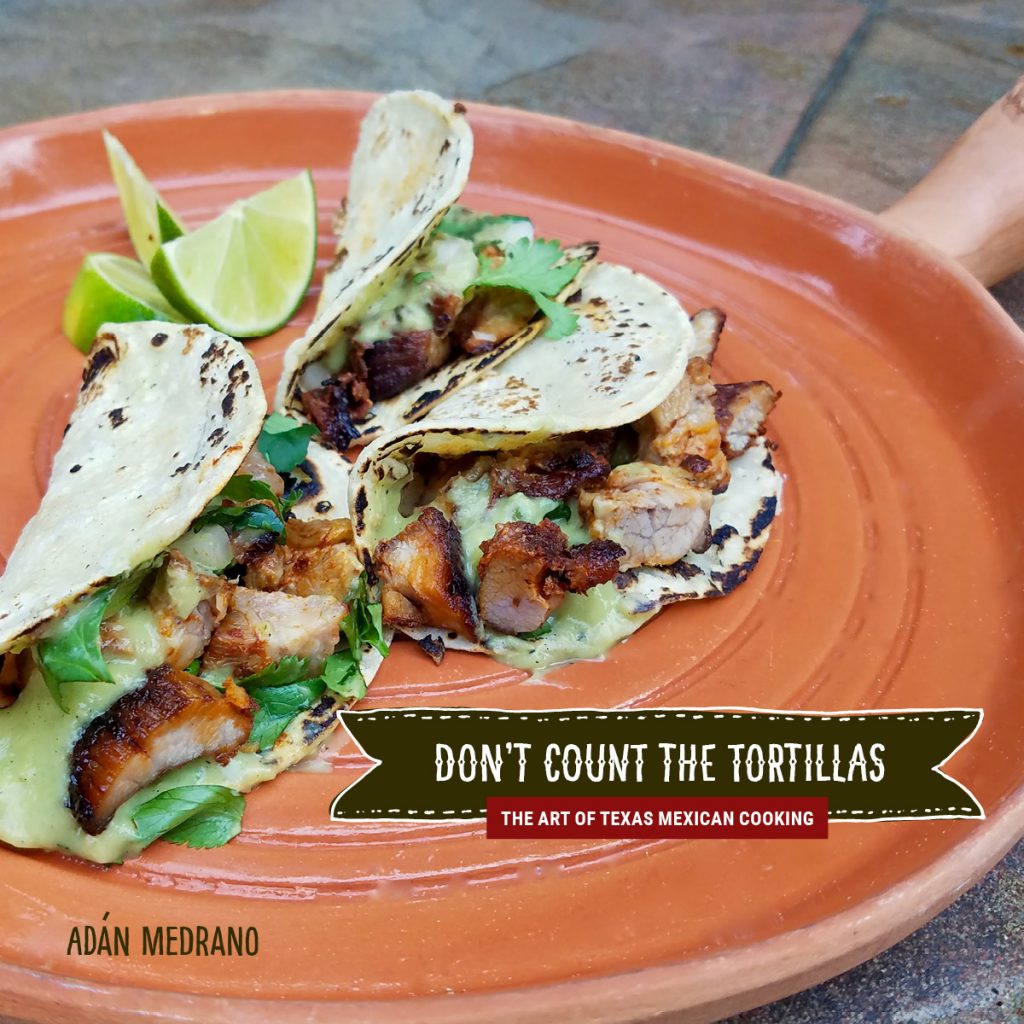 Over 100 Recipes, kitchen-tested with easy-to-follow directions and insider cooking tips.
Green enchiladas | Chilaquiles | Tacos Al Pastor | Red Snapper Soup | Pumpkin Candy
& delicious pastries like Jícama-Strawberry turnover and Fig-Pecan Empanadas!
Recipe for Chile Poblano and Chayote Soup
Ingredients (serves 4)
1 chayote, washed, unpeeled, and pitted 2 cups water
4 poblano chiles
1/2 cup onion, sliced
1 tablespoon vegetable oil
1 teaspoon salt
3/4 cup crema mexicana (substitute crème fraîche, sour cream won't work)
1 tablespoon pumpkin seeds, toasted in a skillet until golden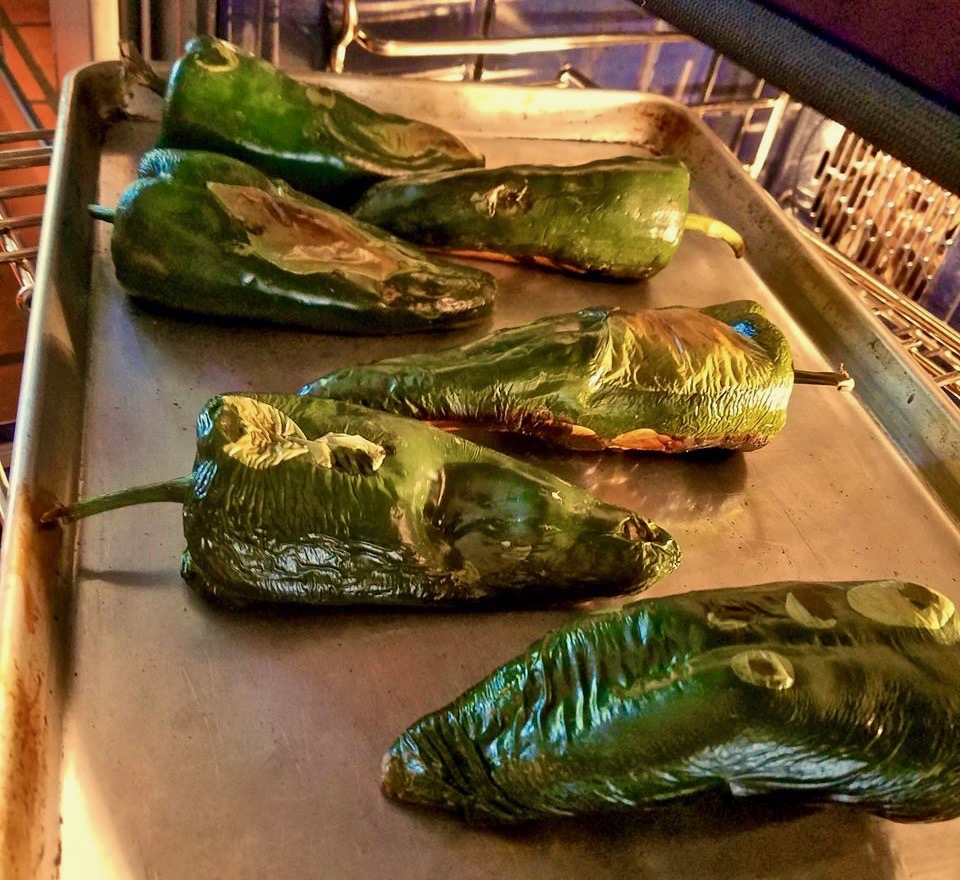 Method
1. In a saucepan, bring 2 cups of water to a boil. Add the chayote and simmer for 25 minutes or until the chayote is cooked and tender. Set aside and do not discard the water.
2. Place the chiles under a broiler and cook until the skins blister and get slightly charred, turning them to broil all sides. This will take about 5 minutes per side. Remove from the broiler and place in a paper bag or cover with a damp towel for 15 minutes.
3. After 15 minutes, peel off all of the skin from the chiles. Placing each chile on a cutting board, make a slit along one side and remove the stem and all the seeds. Set aside.
4. In a skillet, heat the oil over medium heat; then add the onion and cook for 5 minutes or until the onion is translucent. Set aside.
5. In a blender, place the chayote, chile poblano, onion, and salt. Blend on high until you have a smooth, creamy purée.
6. Pour the purée back in the original saucepan, combining it with the water in which the chayote was boiled. You should have 3 cups of soup; measure it and add additional water as needed.
7. Add the crema mexicana and combine well. Taste the soup and adjust the salt. Place in the refrigerator to chill for at least one hour and up to 2 days.
Serve chilled and garnish with toasted pumpkin
NOTE: If you found my article helpful, I invite you to follow me on Twitter, Instagram and Facebook, or subscribe below for updates (I'll email you new essays when I publish them).
---
---