Eggplant Served With Fresh Salsa Ranchera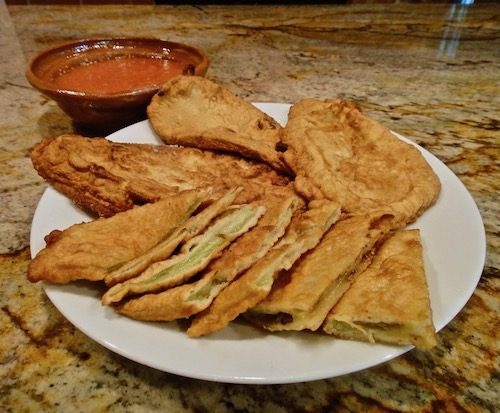 Growing up in the Westside of San Antonio, I enjoyed eggplant and all seasonal vegetables. They were a big part of my family's diet because my dad made a living going to market with truckloads of vegetables he would buy from farms just outside of San Antonio, in towns like Uvalde, Batesvillle and Sabinal. It was at the downtown San Antonio market square that he, along with other marketers, sold wholesale to grocery store chains and restaurants whose buyers would come from as far away as Houston and Dallas. That wholesale produce market was closed by the city council in the 1970s in an effort to promote tourism rather than local market entrepreneurship.
When they were in season, apá (dad) would bring home lush-looking eggplants, firm and brightly colored.
Using the technique employed for chile relleno, amá (mom) would batter (lamprear) them, and serve them along with refried beans, carne guisada, and various chile salsas.  You can cut them into slices to serve as finger food. They are elegant and light with a subtle crunch.
Eggplant with Salsa Ranchera is a big hit at parties. I cut them into small bites, you pick them up with toothpicks and dip in salsa.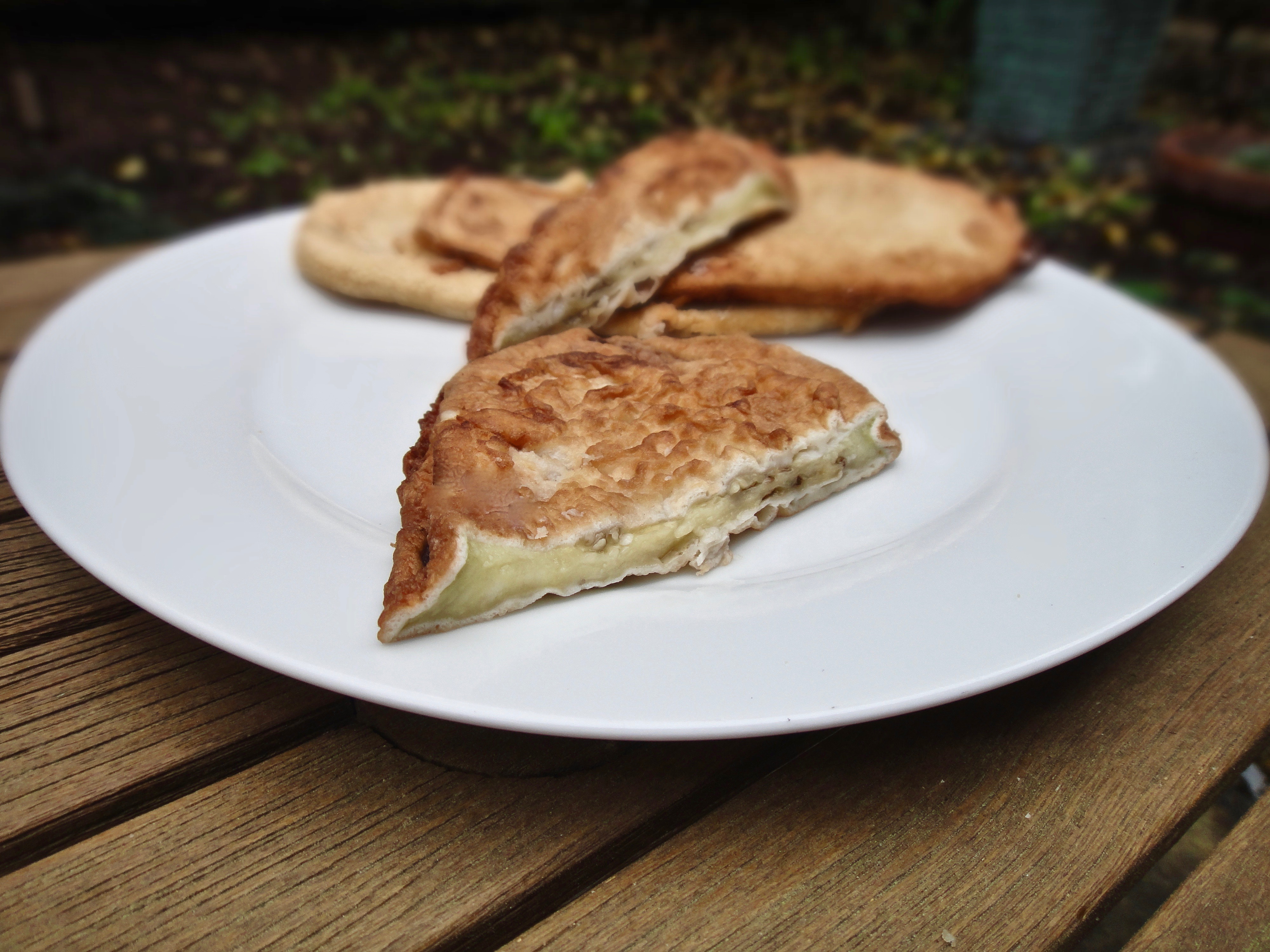 Recipe for Eggplant With Salsa
This recipe is adapted from my cookbook, "Truly Texas Mexican: A Native Culinary Heritage In Recipes"
Ingredients
1 pound eggplant
Canola oil for frying
For the Batter
10 ounces all-purpose wheat flour (2-1/4 cups)
1/2 teaspoon baking powder
1 teaspoon salt
1 egg
16 fluid ounces water
1/2 cup all-purpose wheat flour for dredging
Method
1. In a large bowl, mix the flour, baking powder, and salt.
2. In a small bowl, beat the egg and then add it to the dry ingredients, along with the water, and whisk until the batter is completely smooth. If the batter falls in globs from a spoon, it's too thick. Add more water, a tablespoon at a time.  Keep cool in the fridge until ready to use.
3. Peel the eggplants and slice them either into rounds or lengthwise, 1/4 inch thick.
4. Place 1/2 cup of flour on a large plate and thinly coat each eggplant slice with flour, shaking off any excess. Set them aside.
5. Pour 1/4 inch canola oil in a deep skillet and heat until it just begins to shimmer but before it starts smoking (350°F). Using tongs, dip each eggplant slice in the batter to coat it completely, and then place it in the frying pan. Fry until the slices are golden, 1–2 minutes, and then turn and fry the other side. Place on paper towels and serve immediately, accompanied with salsa ranchera.
Here's the recipe for salsa ranchera, in a previous blog.
NOTE: If you found my article helpful, I invite you to follow me on Twitter, Instagram and Facebook, or subscribe below for updates (I'll email you new essays when I publish them).
---
---