Recipe Swap: Mexican Cooking, Salsa Ranchera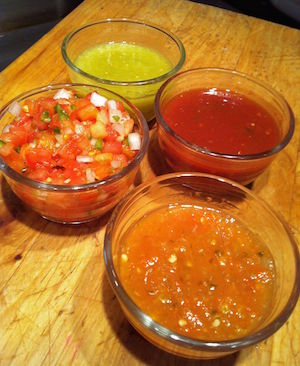 Inviting, delicious, eye-opening. There was mouth-watering picadillo, nopalitos salad,  salsa ranchera, crema mexicana, shark empanadas and much more. The creamy flan Napolitano was luscious.  Pot-luck never tasted so good.  But it was the stories and memories that that made this recipe swap dinner  special.
The meal  involved  twelve families who live in Houston's Sixth Ward neighborhood.  I was invited to lead the conversation about the meaning of the dishes. By swapping recipes and stories, the dinner became a clear example of how food is identity and memory.  Just watch the 5-minute video.
The memorable event was organized by MECA (Multicultural Education and Counseling through the Arts), a pioneer and champion of arts education.  MECA programs are nationally recognized for producing talented student artists.  Student ensembles and artists also are known for their talent and achievements.  Houston's first Poet Laureate, Gwendolyn Zepeda was trained at MECA.  Recently, the National Endowment For The Arts named the advanced Mariachi ensemble an American Masterpieces Touring Ensemble for the Arts.
This culinary arts, dinner event welcomed the parents and the entire families of the arts students.
For over 40 years, MECA has designed and conducted classroom and after school arts education courses in music, dance, theatre and this time MECA focused attention on the art of cooking.  This video documentation records some of the stories of home cooks.  I find them captivating and meaningful.  Home cooking is at the heart of our identity and community.
In a later post I will share the recipes of the dishes that they brought.  Here I'm sharing the recipe for Salsa Ranchera, one of the salsas that was prepared for the dinner.  Salsa Ranchera is truly a cornerstone of our cuisine. There is no substitute for its unique taste. I taste it and am instantly and completely transported to my childhood home and family. The combination of flavors is really that distinctive and powerful.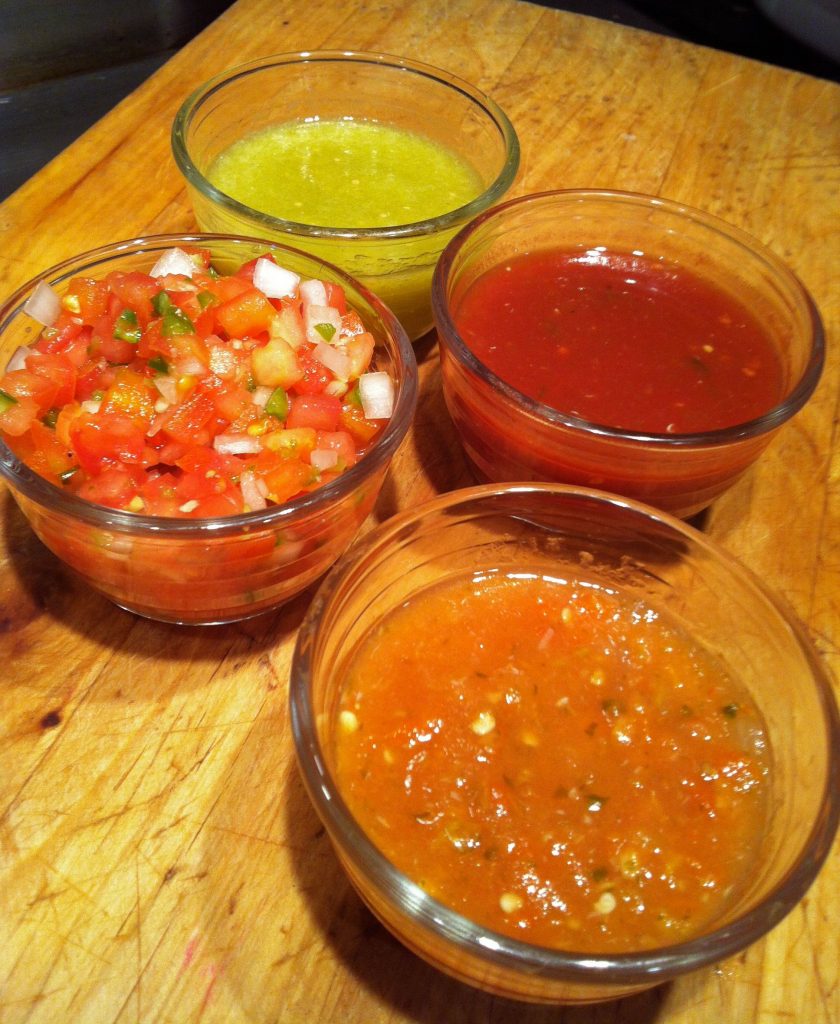 Compare this salsa with others like tomatillo, chile de arbol, in a taste test exercise, and you will understand how original and unique it is.    Two ancient techniques are involved: boiling and blending.  And to think that the flavor comes from a very simple combination of only five ingredients, four of them indigenous and one of them imported.
Recipe For Salsa Ranchera
Adapted from the book, "Truly Texas Mexican: A Native Culinary Heritage In Recipes"
Ingredients (makes 1-1/2 cups)
2 Roma tomatoes
1 chile serrano
1-1/2 ounces white onion (3 tablespoons by volume)
1 small garlic clove
1/4 teaspoon salt
Method
1. Place all the ingredients, except the salt, in a pan of boiling water and cook for about 10 minutes. The chile begins to turn a pale green and the tomatoes are completely cooked but not falling apart. Drain and let the ingredients cool.
2. When cool, place in a blender, add the salt and blend on medium until the salsa is smooth. There will still be some seeds present. I like that.
This salsa goes with everything.  Try making a taco with it.  Just the salsa ranchera, by itself, with a freshly made corn tortilla.  Take this salsa to your next pot-luck!
NOTE: If you found my article helpful, I invite you to follow me on Twitter, Instagram and Facebook, or subscribe below for updates (I'll email you new essays when I publish them).
---
---