"Truly Texas Mexican" Debuts on Amazon, Apple TV, Google TV
"Truly Texas Mexican," the documentary film about Texas borderland cuisine, starts streaming this week on Amazon, Apple TV and Google TV.  It will also be broadcast on local PBS stations.
A production of JM Media, LLC, the 90-minute movie is shot in south Texas along the US-Mexico border and documents not the Tex-Mex cheesy platters, but another, more complex cuisine that it names as Texas Mexican.  "It's the comida casera, home cooking, of today's Texas Mexican American families that for too long has been misunderstood and erased," says Adán Medrano, the executive producer and writer who lives in Houston, Texas.
Presented by The Texas Indigenous Food Project, the film examines the indigenous Mexican food of Texas through archaeological evidence, tracing its roots to the original Native Americans dating back 15,000 years. Throughout all those centuries, the land that is now Texas was in constant communication with central and southern Mexico, trading goods and exchanging foods and recipes, hence the similarities with other regional Mexican styles like Oaxaca and Yucatan.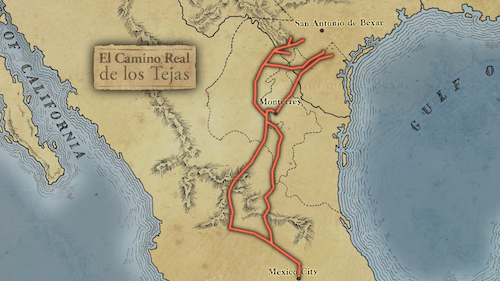 The story begins in San Antonio with the "Chili Queens," a group of chef entrepreneurs who in the 1880s made the city a famous tourist food destination. Racism and discrimination closed down their businesses, and the film proceeds to show contemporary women chefs in kitchens and restaurants following in their footsteps, not just preserving but advancing the native culinary traditions. The movie trailer shows them speaking both Spanish and English.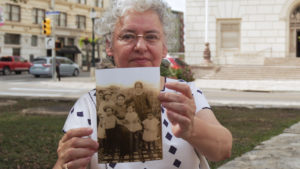 Director, Aníbal Capoano and cinematographer Gabriel Bendahan, both from Uruguay, capture a family burying a huge cow's head in a backyard hole-in-the-ground for overnight cooking, a tradition dating back to the earth ovens of Apaches, Coahuiltecans and other native peoples. "Women took the lead in keeping traditions alive and it's really about resistance to colonization," says Virginia Diaz-Laughlin, the producer, who lives in Houston.
A Spanish-language version of the film debuts also this week and starts streaming in Latin America on Amazon, Apple TV and Google TV.
What Critics Are Saying About "Truly Texas Mexican"
Chon Noriega, Film Critic, Director of the UCLA Chicano Studies and Research Center
"Truly Texas Mexican is a beautifully shot film centered on intimate stories with deep histories about food, place, and identity in South Texas. The film is very soulful–the kind of story missing from all the cooking documentaries and series out there, except for the occasional Latino segment from Anthony Bourdain, RIP.
Adán Medrano takes you on a journey into everyday cooking in the Mexican-American community, revealing how each meal connects the present with a living past that spans 15,000 years."

Oscar Casares, Author of  "Where We Come From"
"This beautiful film is a palate cleanser for everything you thought you knew about Texas Mexican food, culture, and history. Adán Medrano, the chef and food writer, guides us into family kitchens and backyards, behind the scenes of a restaurant and a butcher shop, and even across el monte to show how our food has been prepared for hundreds of years and how that tradition continues today. Truly Texas Mexican will change the way you look at our state and the food that defines it."
Jeffrey Pilcher, "Author of Planet Taco" Professor, Food History, University of Toronto
"For far too long, Tex-Mex food has been seen as an assimilated, unwanted child of Mexican cuisine. By presenting the voices, traditions, and creativity of female and indigenous cooks from the region, Truly Texas Mexican offers a satisfying feast for those who hunger for social justice."
Recipe for Chile Ancho Meatballs – Albóndigas De Chile Ancho
The opening kitchen scene of the movie features Adán Medrano forming and roasting Chile Ancho Meatballs, a recipe from the history/cookbook, Truly Texas Mexican: A Native Culinary Heritage In Recipes  published by Texas Tech University Press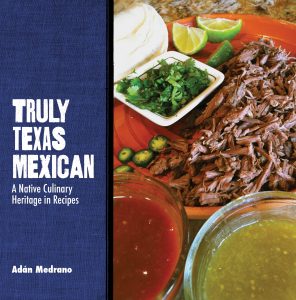 NOTE: If you found my article helpful, I invite you to follow me on Twitter, Instagram and Facebook, or subscribe below for updates (I'll email you new essays when I publish them).
---
---