Truly Texas Mexican, The Movie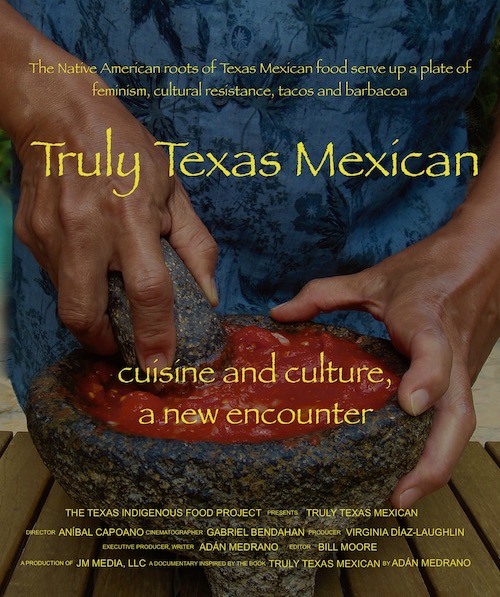 "Truly Texas Mexican"


 a documentary feature film

The Native American roots of Texas Mexican food serve up a plate of
feminism, cultural resistance, tacos and barbacoa.
Texas chefs look boldly into the violence of colonization
to offer a new culinary encounter for peace.
Premieres Spring, 2021
SYNOPSIS
The story of comida casera, home-cooking, of the Mexican American community of Texas begins 15,000 years ago when the first people step on Texas soil. They began domesticating the plants that sustain us today, and cooked the same wild game and fish.
Comida casera was made famous in the late 1800s by indigenous businesswomen, chefs, who operated outdoor diners in Alamo Plaza in downtown San Antonio. Later called chili queens, they were eventually harassed and forced out of business by new dining regulations of the growing city center.
But others followed in their footsteps. Maria Sanchez of McAllen says that the food she serves in her restaurant not only keeps important traditions alive, it supports the sense of community. "I bring them memories," she says of her customers, as she points to dishes of "fideo" and "caldo de res." They are family recipes, so different from what she calls "cardboard food" sold by Taco Bell and others. Leticia Perez in Brownsville, a chef and street vendor, affirms that "while there are people who feel a passion to cook this, the roots will continue."
Graciela Sanchez, walking in front of the Alamo, explains that her grandmother was one of those "chili queens." She learned that cooking offers a way of building bridges of understanding. "Food doesn't just feed your body, it feeds your soul."
The Ortega family in Westside San Antonio continues an ancient indigenous tradition, digging a hole in the backyard to cook a cow's head, tending the fire through the dark of night. As morning breaks, the barbacoa is unearthed for an exhilarant fiesta of tortillas, tacos, salsa, conversation and abrazos (hugs). Food defines identity and nurtures community.
Other chefs, artists and community leaders in Corpus Christi, Raymondville and Harlingen share intimate food experiences that shape who they are today, facing a history of discrimination, dispossession and violence. Over time and during conquest, Texas Mexican food sustained the memory of the indigenous Mexican American community of Texas as a living heritage.
This unique cuisine opens up a view of what it means to be "American." It offers a new type of encounter with the other, one of understanding, building a table where ALL ARE WELCOME.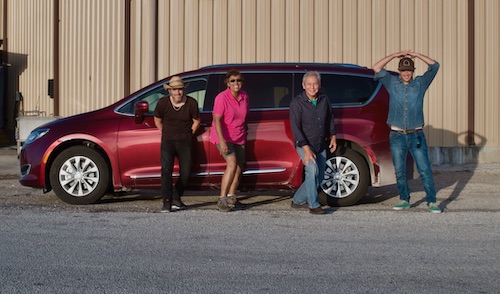 DURATION: 90 minutes
PRESENTED BY: The Texas Indigenous Film Project
PRODUCED BY: JM Media, LLC
PRODUCTION TEAM:
An international Texas-Latin America collaboration:
Chef and Author, Adán Medrano, his work has been featured in The New York Times , The Washington Post and The Houston Chronicle.
Film Producer Virginia Díaz, her list of Feature Film and Television credits include: "Selena," "The Chase," "Rushmore," and others.
Film Director, Anibal Capoano, his documentary films involve communities in the making, his most recent, the award-winning, "Caballitos De Lata"
Cinematographer, Gabriel Bendahan , his work in documentary and feature film-making has won awards and praise at festivals worldwide
Funding Provided by Major Donors:
Christine Ortega
Dr. Richard Jiménez
David Laughlin and Virginia Diaz-Laughlin
And by:
The National Association of Latino Arts and Cultures (NALAC), the Andrew W. Mellon Foundation, the Ford Foundation and the Surdna Foundation through a grant from the NALAC Fund for the Arts Grant Program
The Idea Fund, Houston, a re-granting program administered by DiverseWorks, Aurora Picture Show, and Project Row Houses and funded by The Andy Warhol Foundation for the Visual Arts
NOTE: If you found my article helpful, I invite you to follow me on Twitter and Facebook, or subscribe below for updates (I'll email you new essays when I publish them).
---
---