Squash with Pork, Calabacita con Puerco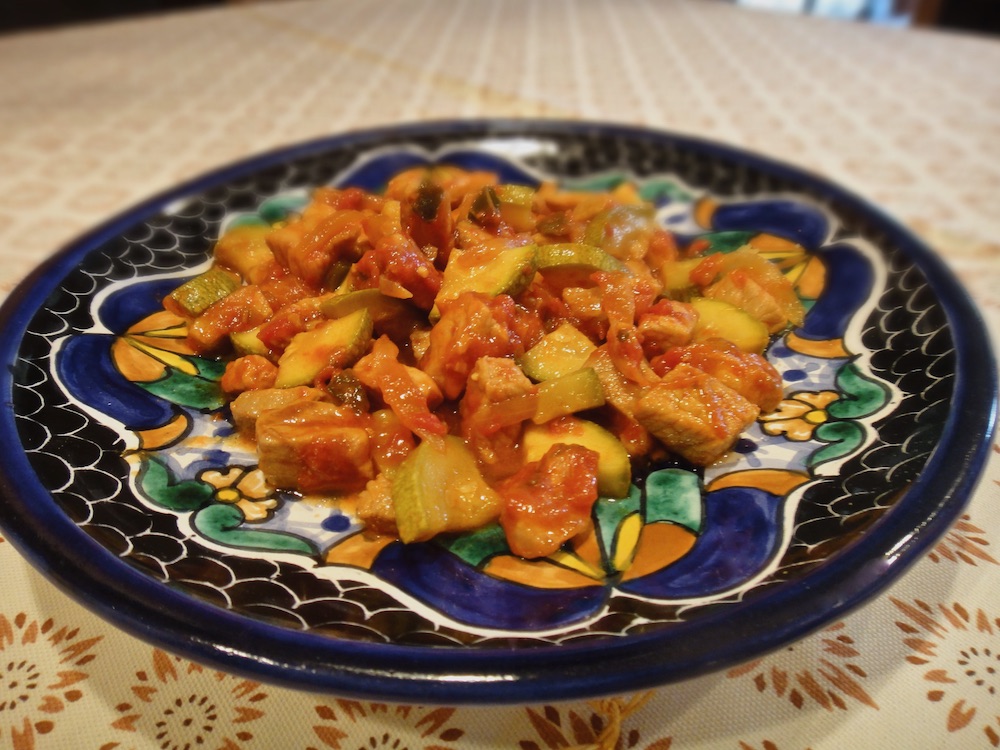 Mexican gastronomy has hundreds of dishes, thousands of variations, the deliciousness never stops.  It's true for  every great cuisine on the planet, but there are always staples that are core, and represent the traditional flavor of the cuisine.  Squash with pork, Calabacita Con Puerco, is one of the core Mexican staples, a tradition that melds native calabacita with the Spanish-imported pork.  This recipe is the San Antonio, Texas version that I grew up enjoying.  It always takes me home.
---
You can see this "Calabacita Con Puerco" recipe, and many others, in my new cookbook, "Don't Count The Tortillas: The Art of Texas Mexican Cooking"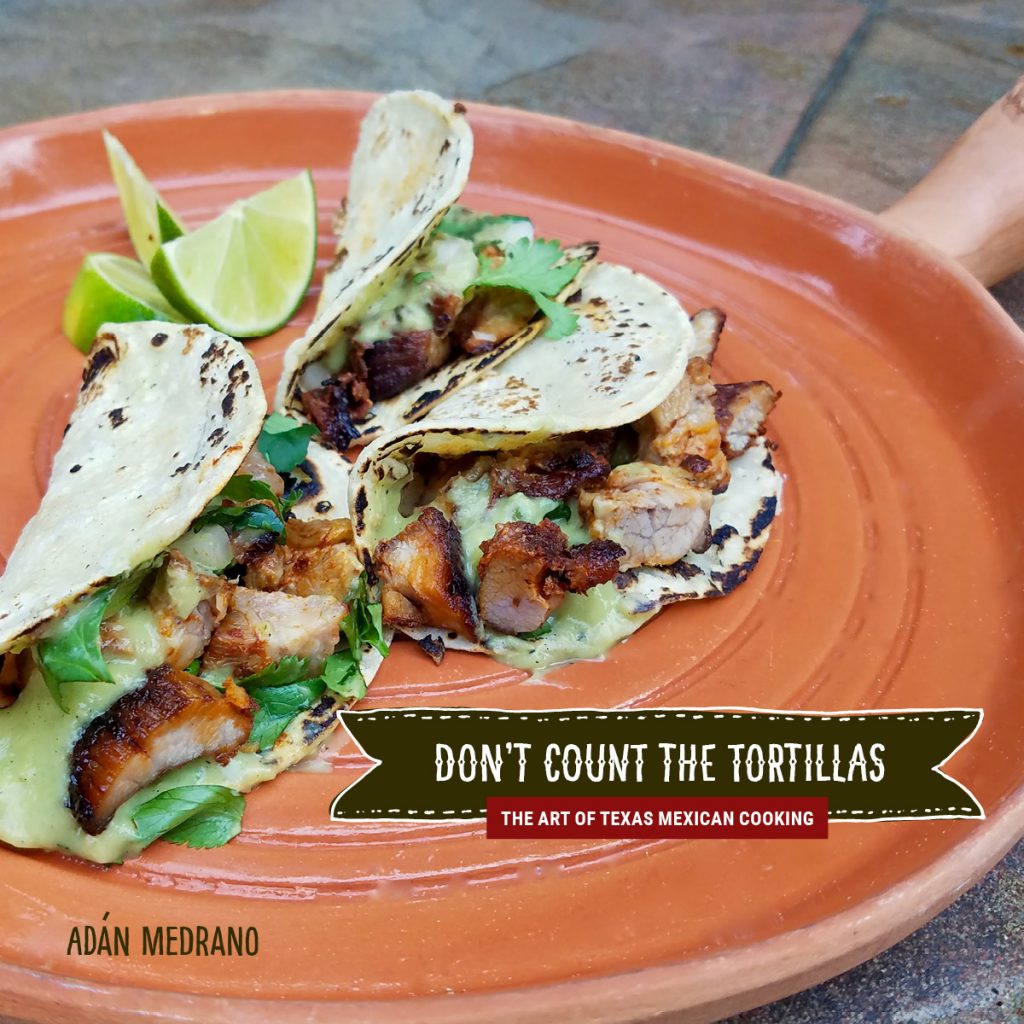 Over 100 Recipes, kitchen-tested with easy-to-follow directions and insider cooking tips.
Green enchiladas | Chilaquiles | Tacos Al Pastor | Red Snapper Soup | Pumpkin Candy
& delicious pastries like this Jícama-Strawberry turnover!

---
Squash with Pork, Calabacita con Puerco
Ingredients (serves 4)
1 pound pork loin cut into 1-inch pieces 1 tablespoon garlic, minced
1/4 teaspoon ground cumin
1 teaspoon salt
1 tablespoon canola oil
2 cups tomatoes, small diced
1 white onion, sliced
1 serrano chile, sliced crosswise
2 large Mexican tatuma squash (calabacita), cubed. You can substitute zucchini if tatuma is not available.
Optional: 1 cup fresh or canned whole-kernel corn.
1 cup water
Method
1. In a Dutch oven or deep skillet, heat the canola oil. Add the pork and brown it on all sides.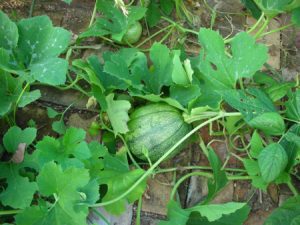 2. Add 1 cup of water and scrape the bottom of the pan to loosen all the brown bits.
3. Add the tomato, onion, chile, garlic, cumin, and salt. Cover and cook for 30 minutes.
4. Add squash (and corn if using) and cook, covered, for 15 more minutes.
5. Taste and adjust the salt.
Serve with hot corn tortillas.
NOTE: If you found my article helpful, I invite you to follow me on Twitter, Instagram and Facebook, or subscribe below for updates (I'll email you new essays when I publish them).
---
---