Tortilla Casserole, Delicious "Stay At Home" Dinner
Comfort food doesn't get better than a tortilla casserole. These are hardship times, Covid-19, so as you make this tortilla casserole, first gather yourself, your thoughts, your emotions, and ask for spirituality to enter your space, then start to cook.  This is advice given to me by Larry Running Turtle Salazar, a Chrokee, Apache spiritual leader who lives in Corpus Christi.
If you put your personal own twist on this recipe,  I should warn you that you may be tempted to add cheese to this casserole because you've been influenced by Taco Bell, Chuy's, or other restaurant style tex-mex food. Don't do it. Heed my advice: "Enough with the cheese!"
This recipe is adapted from the cookbook, "Don't Count The Tortillas: The Art of Texas Mexican Cooking"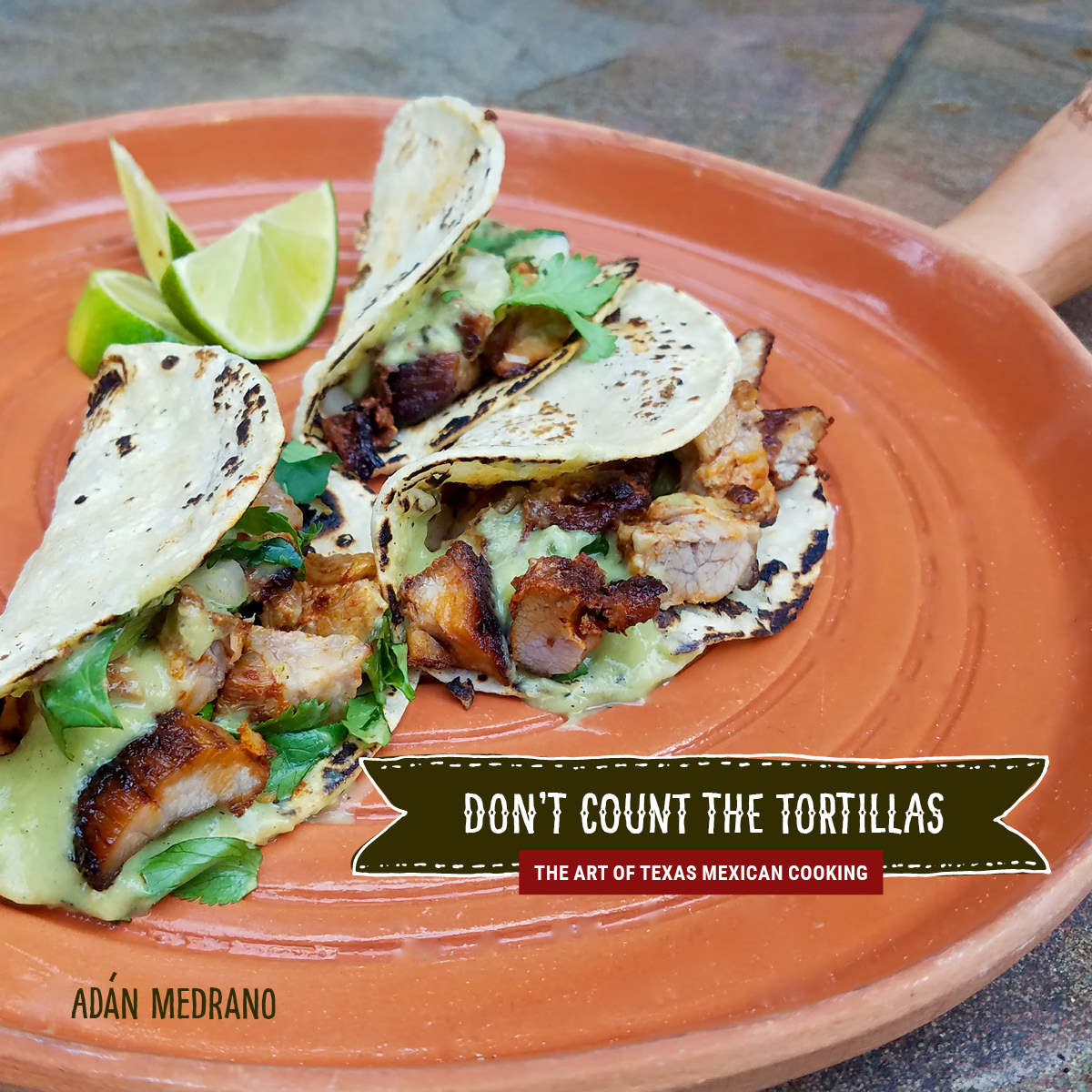 Recipe for Tortilla Casserole
 Ingredients  (serves 6)
2 pounds ground beef, low fat
2 cups white onion, thinly sliced
1 large carrot, peeled and cut into small cubes, 2/3 cup
1 small red bell pepper cut into small squares, 1 cup
1 pound tatuma or zucchini squash, washed and sliced crosswise no thicker than 1⁄4 inch
1 large tomato, sliced thinly into rounds
2 garlic cloves, minced
1 teaspoon freshly ground black pepper
1 teaspoon ground cumin
2 teaspoons paprika
1⁄4 teaspoon cayenne
1 tablespoon extra virgin olive oil
2 1/2 cups beef stock, unsalted
2 1⁄2 tablespoons all-purpose flour
1 1⁄4 teaspoon salt
8 corn tortillas
Method
1. Preheat oven to 350 ̊F.
2. In a saucepan, add the beef stock, flour, cayenne, and 1⁄4 teaspoon salt and whisk until there are no lumps. Over medium heat, bring it to a simmer for 20 minutes so that it thickens. Make sure there are no lumps. Set aside.
3. Heat 1 tablespoon olive oil in a skillet over medium heat, then add the onion, carrot, and red bell pepper and cook for 5 minutes, until the onion is translucent. Turn the heat on high and add the beef, mixing so that the ground beef is distributed. Add the cumin, black pepper, and 1
teaspoon salt, mixing well, and cook for another 8 minutes. If there are brown bits that have stuck to the bottom of the pan, add 1⁄4 cup water and scrape them loose with a wooden spatula. Turn off the heat and set aside.
4. To assemble, lay 4 corn tortillas in the bottom of a 9-inch by 12-inch casserole that is at least 2 1⁄4 inches deep. The tortillas will overlap. Sprinkle 1 teaspoon paprika to cover the layer of tortillas. Arrange half of the hot beef and vegetables over the tortillas; then arrange half of the squash over that. Repeat these layers and arrange the tomato slices on top of the last layer of squash.
5. Ladle the thickened beef stock over the entire casserole. Cover the casserole tightly with foil or a lid and bake for 30 minutes.
You can serve this casserole just by itself or with pinto beans, either cooked whole or well-fried as described in my previous Refried Pinto Beans recipe: Refried Beans and Texas Mexican Rice.
Blessings on you and your family during this time.
NOTE: If you found my article helpful, I invite you to follow me on Twitter, Instagram and Facebook, or subscribe below for updates (I'll email you new essays when I publish them).
---
---