Corn Squash Guisado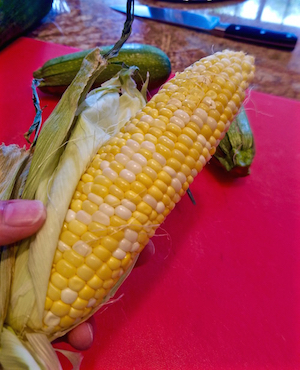 Perfect for Sunday dinner, this corn squash guisado is totally Native American.  Even the technique is native.  A "guisado" is a stew you cook stove top (over a fire.  It's something like a sauté but with liquid added and then cooked slowly so that flavors blend and become more present.  So, it could also be called braising.  In every Mexican American family there's a bounty of memories connected to a guisado. This guisado is a favorite of mine, especially when you've got fresh summer corn and squash.  You'll feel connected to the land.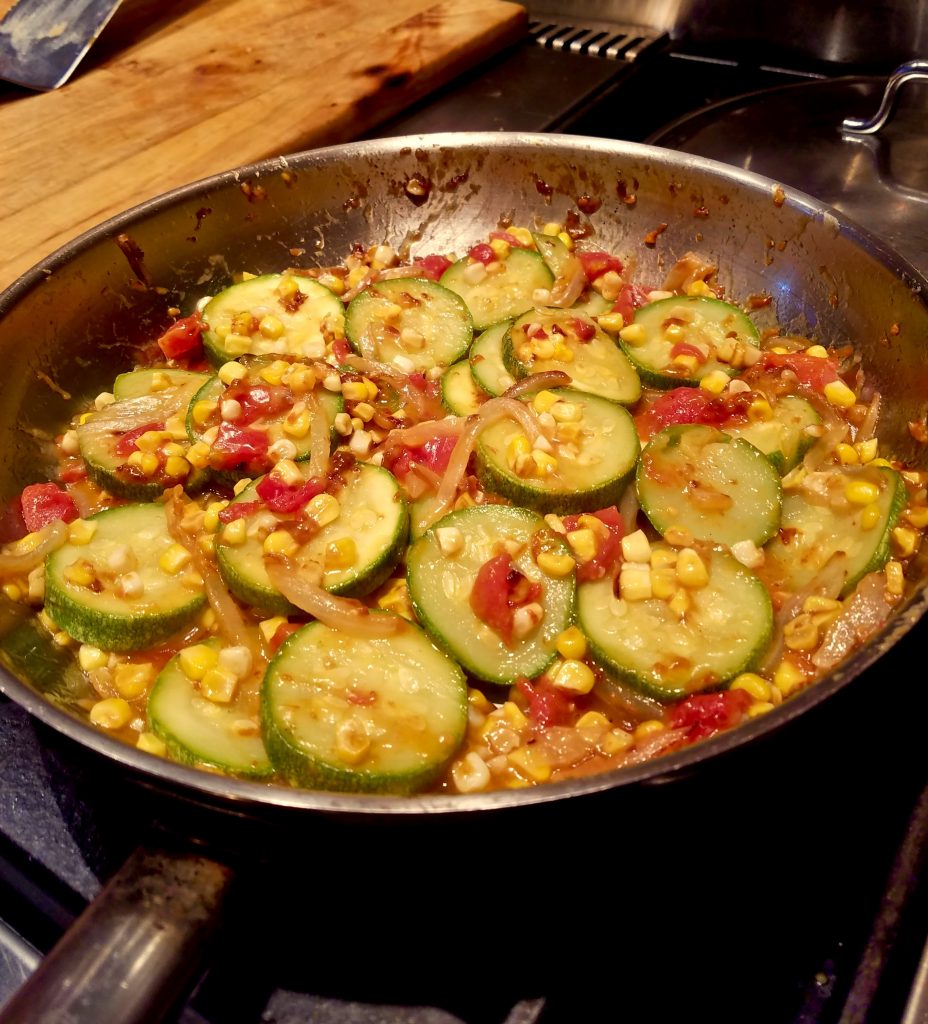 Native Americans used fat from bears or ducks.  Oils from nuts and seeds were also used.  Corn, squash, tomato and onion are all indigenous to the US and Mexico.  More and more, Latinas and Latinos in the US are identifying and celebrating our indigenous roots.  There are indeed many Latinidades, and all have a central relationship to what is original and native to América.  Food is one way, an artistic way, to explore and express our relationship to the land.
Recipe for Corn Squash Guisado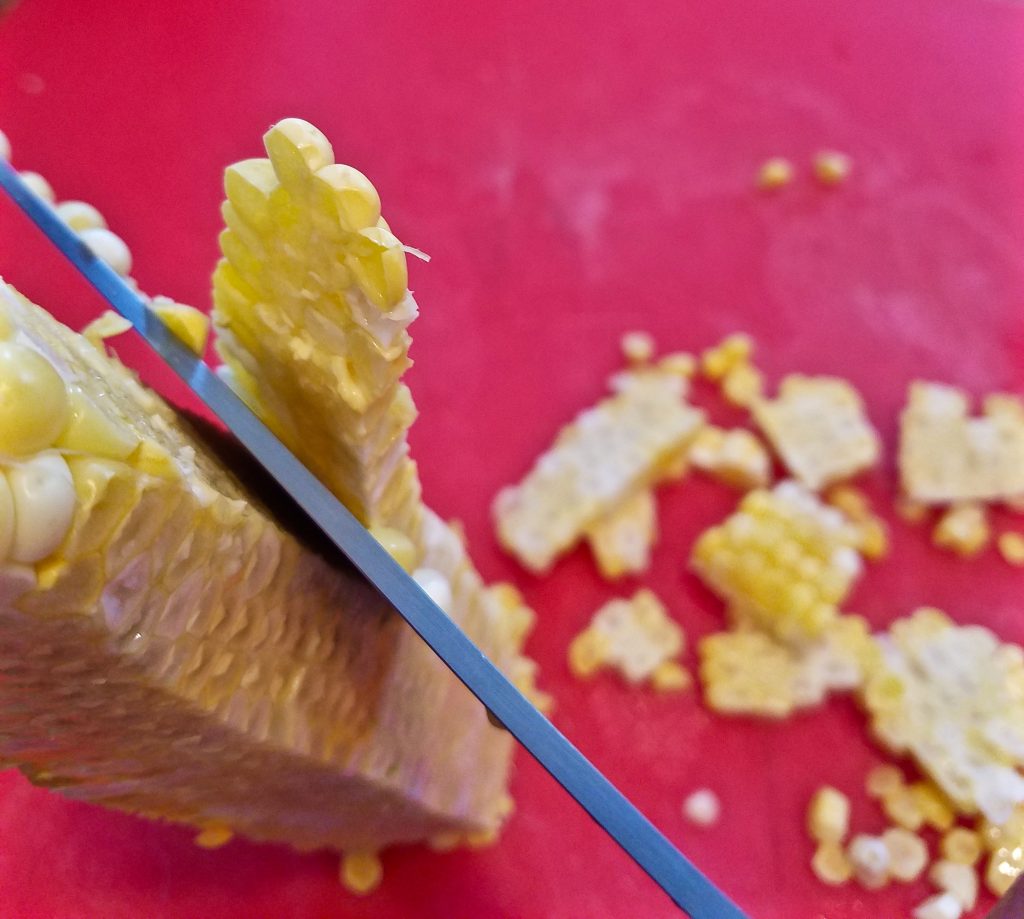 Ingredients (serves 4 as a side dish, 2 as a main dish)
1 Corn Cob, kernels cut off with a knife
2 Tatuma Squash, zucchini or similar (Tatuma is a Mexican heirloom squash), sliced into rounds
1/2 White Onion, sliced
2 Roma tomatoes, small cubes
1 Tbl Canola or other unsaturated vegetable oil
1/4 cup Water
1/2 tsp Salt or to taste
Method
1.  Heat the oil in a 12-inch skillet, then add the onion until the onion becomes translucent, about 5 minutes.
2. Add the corn and tomatoes and cook,  for another two minutes, stirring as needed.
3.  Add the squash, water and salt.  Cover and cook for about five minutes or until the squash is cooked and has released juices.
Serve the guisado immediately.
If you want to prepare the dish ahead of dinner, let it cool a bit after step 2.  Add the squash and salt and store in the refrigerator until you are ready to proceed to step 3.
NOTE: If you found my article helpful, I invite you to follow me on Twitter, Instagram and Facebook, or subscribe below for updates (I'll email you new essays when I publish them).
---
---