Chilaquiles Verdes, The Fast Food That's Also Exquisite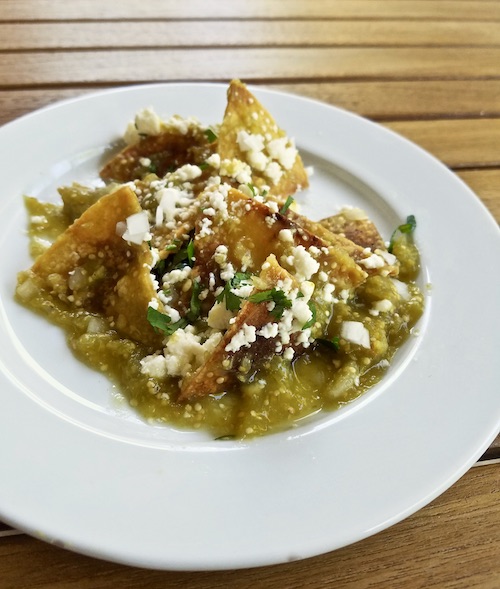 Chilaquiles verdes are the proof that making something fast doesn't mean it must be crass or gross, tasteless or dumb. It's actually exquisite. Poor people's food always lays the culinary groundwork for great dishes in a cuisine.
The secret to superb chilaquiles is twofold: texture and chile. This is a dish you prepare just as you are about to serve. The chilaquiles start off very crispy and crunchy, but as soon as you add the chile, the exterior of the corn tortillas will start getting soft. It's this contrast of crispness with creaminess en- veloped in chile that will make your chilaquiles exquisite.
Take your time making the chile, the salsa verde. You can make it the day before, leisurely, tasting as you go.  It should be bright, slightly tangy.  Keep it in the fridge 'til you need it.
Recipe For Green Chilaquiles
Recipe from the cookbook, "Don't Count The Tortillas: The Art Of Texas Mexican Cooking"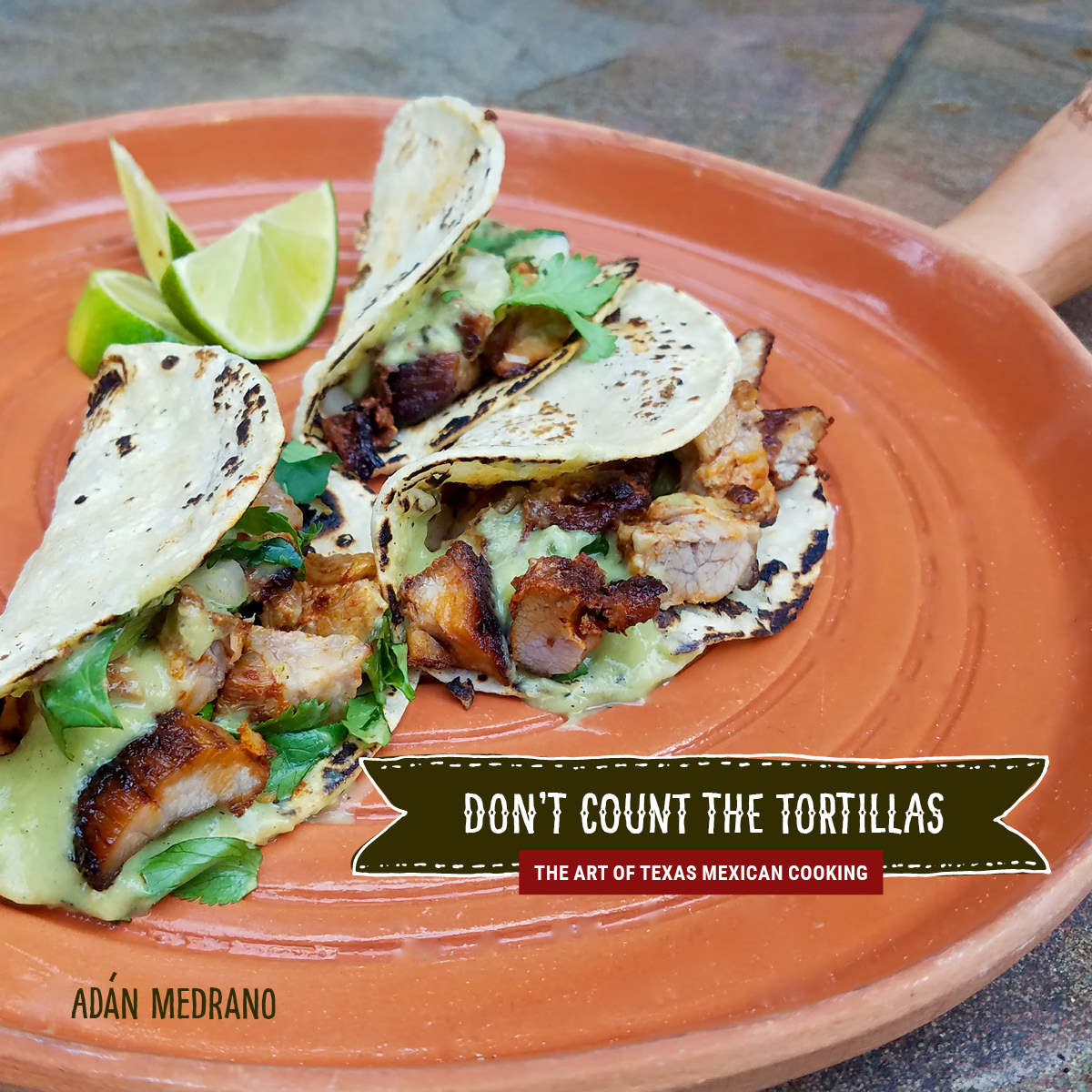 Ingredients(serves 4)
8 corn tortillas
12 ounces tomatillos, about 4 medium, husked and washed (to remove sticky residue and debris from the skin of the green tomatillo)
1 jalapeño
1 garlic clove, peeled
1 quarter white onion, peeled
1⁄4 cup white onion, finely minced 1⁄4 teaspoon salt
1/3 cup fresh cilantro, coarsely chopped
1/3 cup queso fresco, finely crumbled
1 tablespoon canola or other vegetable oil, no transfats, plus an additional 1⁄4 cup to brush on the tortillas
Method
To Make the Salsa (yields 2 cups)
1. Place the tomatillos, chiles, garlic, and white onion quarter in a saucepan. Cover with water and boil for 10 minutes. The skin will be falling off the tomatillos. Drain and let the ingredients cool. It isn't safe to put hot ingredients in some home blenders because the steam causes an eruption.
2. Place the cooled ingredients in a blender; add the salt; and blend for about 15 seconds, just until the salsa is smooth but the seeds are still intact.
TIP: If you don't want a very hot salsa verde, remove the seeds from the Jalapeño. Taste and adjust the salt and set aside.
To Make the Tortilla Chips
3. Place the tortillas on a cutting board and brush both sides lightly with oil. Then cut each tortilla into quarters.
4. Place the quarters on a baking sheet and bake for 15 minutes or longer, until they are a deep golden brown but not burned. If the tortillas don't deepen in color, they won't be crispy enough. You may have to do this in batches to ensure that the chips are not too crowded on the baking sheet. Set the chips aside.
To Assemble the Chilaquiles
5. In a large skillet, heat 1 tablespoon vegetable oil; add 1⁄4 cup minced onion; and cook until slightly translucent. Add the chips, tossing until they are all hot.
6. Add 1 1⁄2 to 2 cups of the tomatillo salsa and toss to cover the chips.
7. When the chips are all covered with salsa, distribute them among four plates and sprinkle with cilantro and queso fresco.
Buen Provecho! It's all about technique. This is fine "comida casera," home cooking.
NOTE: If you found my article helpful, I invite you to follow me on Twitter, Instagram and Facebook, or subscribe below for updates (I'll email you new essays when I publish them).
---
---