Cactus Salad Is Delicious, With A Rich History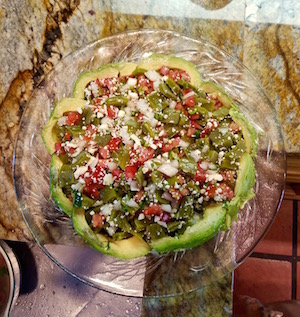 Someone always brings cactus salad to my potluck parties.  Robust and earthy is how I would describe the flavor of cactus, and in this salad the bright colors make it an inviting buffet dish. Did you know that the cactus is  also an enduring, elemental part of our culture?
Here in Texas, cactus has been integral to our culture since more than 9,000 years ago. Evidence of cactus is found in this unique and important archaeological site, Hinds Cave, in the lower Pecos region.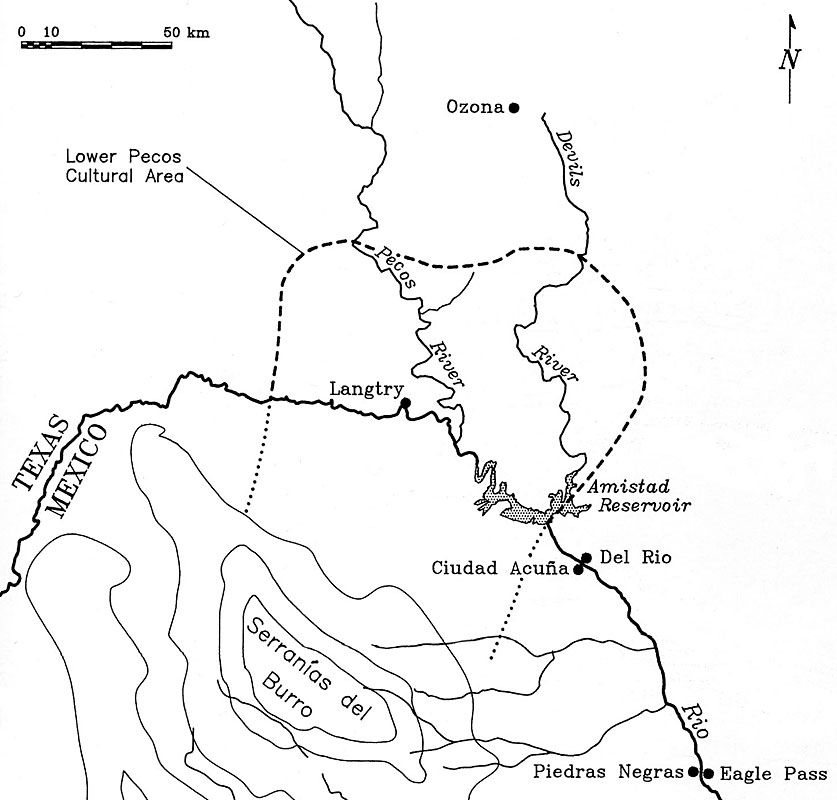 Our Texas ancestors not only ate the nutritious cactus paddles and the prickly pear fruit, they also used the dried pads as pouches for carrying stuff. Hinds cave has flooring mats that are made of dried cactus paddles dated to 6400 BC. The floor mats were used to cover the dusty floor. The spines, of course, were removed.
Hinds cave has  extensive flooring inside (some 14 feet X 12 feet) made up of prickly pear pads and stems placed two pads thick. One floor was as thick as six inches. So, when you eat this cactus salad, nopalitos salad, remember that thousands of your ancestors did the same, thousands of years ago.
Recipe for Cactus Salad – Ensalada De Nopalitos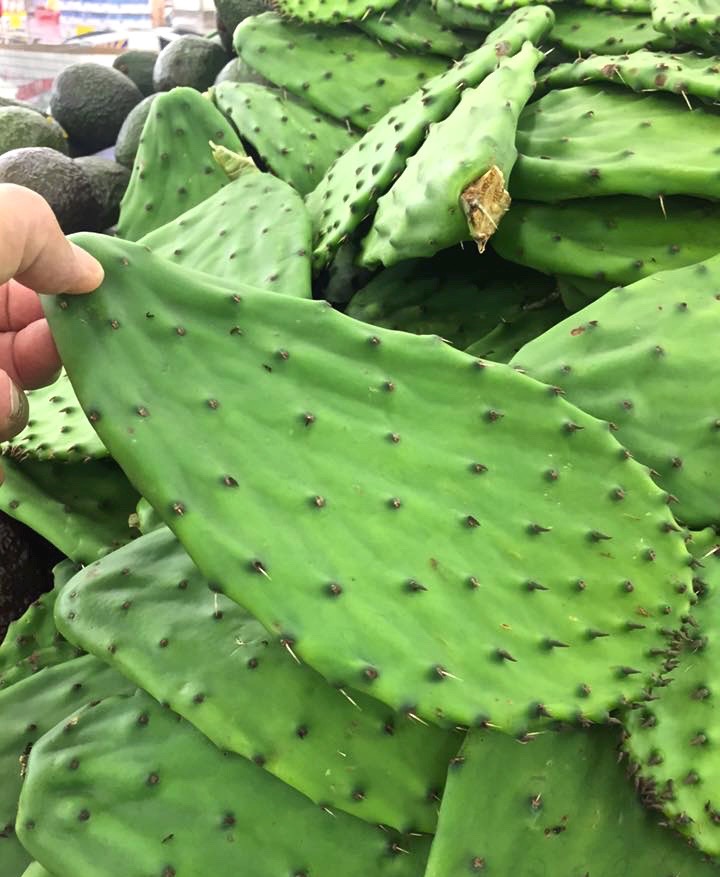 Ingredients (serves 8)
2 cups fresh cactus pads, spines removed, cut into ½ "x 1" strips
1 cup tomato diced
½ cup white onion, diced
1 Serrano chile, minced
¼ cup cilantro, coarsely chopped
juice of 1 lime
¼ tsp salt or to taste
¼ cup queso fresco, crumbled
1 medium avocado, sliced
Method
1.  Hold the cactus paddles with tongs and remove the spines using a sharp paring knife or a potato peeler. Wash well and cut the cactus pads into ½"x 1" strips.
2.  In a saucepan, cover the cactus strips with water and bring to a boil.  Cook for 10 minutes until the cactus is tender but still firm.  Drain, and let the cactus to cool to room temperature.  (Some Mexican American home cooks tell  me that the water makes a nutritious drink that lowers blood pressure).
3.  In a bowl, combine all the ingredients, except the avocado, and mix well.
4. Arrange the avocado slices around the edges of the salad and sprinkle them with a little salt.
Serve at room temperature or chilled.
Sources
— map of Lower Pecos by archeologist Solveig Turpin, from: Texas Beyond History, Texas Archeological Research Laboratory, University of Texas at Austin
–Picture of Hinds Cave from: Texas Beyond History, Texas Archeological Research Laboratory, University of Texas at Austin
NOTE: If you found my article helpful, I invite you to follow me on Twitter, Instagram and Facebook, or subscribe below for updates (I'll email you new essays when I publish them).
---
---