Vinaigrette Salad Dressing For Your Greens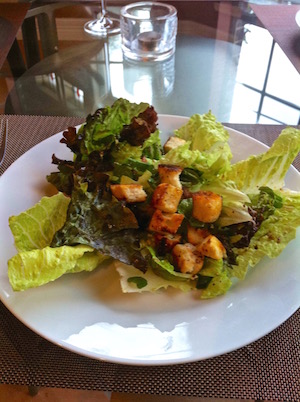 I'm going  French today,  making  a traditional French vinaigrette salad dressing.  It' great on sturdy greens like Romaine lettuce, and it's straightforward enough that famous Chef Jacques Pepin makes it in a jar, shaking it to emulsify the oil with the vinegar.
In this recipe I use a mortar and pestle.  As early as 12,000 years ago, indigenous Texas cooks used mortars made of  granite, called bedrock mortars. Here's one in Enchanted Rock, Texas. They are called bedrock because individual mortars were carved into large bed rocks, a type of culinary workbench.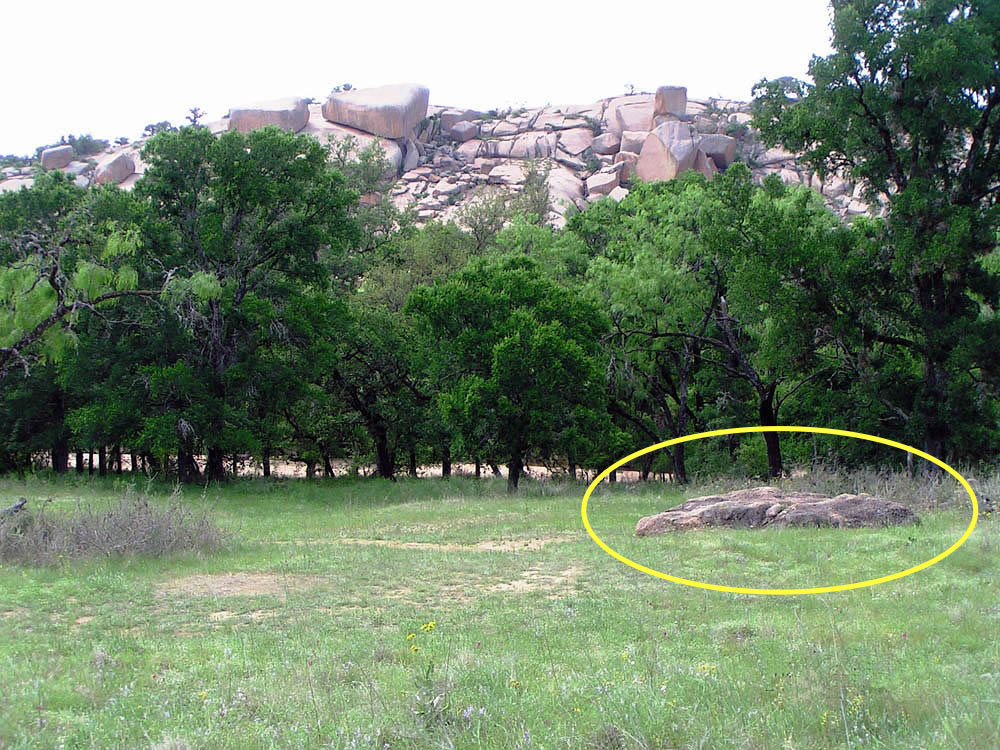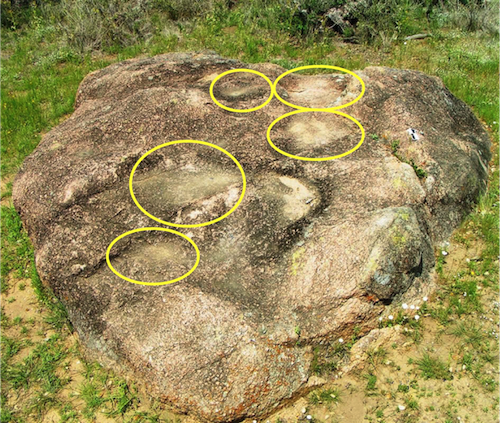 Using a mortar and pestle I learned to make this salad dressing from the locals in Lyon.  It's got iconic French ingredients:  red wine vinegar, olive oil, garlic and mustard.  My version cuts back on the tartness.  You can adjust to your taste after the first time you make it. The freshness and heartiness is basic and absolutely delicious.
Recipe for French Vinaigrette Salad Dressing
Ingredients (Salad serves 4)
6 Tbsp extra virgin olive oil
1/8 tsp finely minced fresh garlic (or use a garlic press)
¼ tsp salt
2 Tbs Pommery whole grain mustard
1 tsp red wine vinegar
1 tsp fresh lemon juice
¼ tsp freshly ground black pepper
6 cups red-tip leaf lettuce
3 cups hearts of romaine lettuce
½ cup croutons (Cube hearty bread, toss to lightly coat with an additional 1 Tbsp extra virgin olive oil. Toast in a skillet over medium heat, turning often until golden brown.  Or bake in a 350°F oven until golden brown, about 5 minutes. Allow to cool.)
Method
Wash and dry the greens. Cut or tear apart the red-tip leaf lettuce into manageable pieces. Leave the hearts of romaine at least 4-5 inches long so they can be used as a bed on the plate. Hold the greens in the fridge.
1.  Using a mortar and pestle, mash together the garlic, salt and black pepper to make a fine paste.
2.  Add the vinegar, mustard and lemon juice and combine well.  Add the olive oil and use a whisk to emulsify the vinaigrette.  At this point you can also toss the ingredients in a jar and mix vigorously.   It will emulsify and have a creamy texture.
Pour the dressing into a large salad mixing bowl, add the croutons and the greens and toss gently until completely coated with the dressing.
Arrange the hearts of romaine lettuce on each of four plates to make a bed and place the remaining greens and croutons on top. Serve immediately.
NOTE: If you found my article helpful, I invite you to follow me on Twitter, Instagram and Facebook, or subscribe below for updates (I'll email you new essays when I publish them).
---
---