Salsa Verde Cocida, A Fresh Salsa For Spring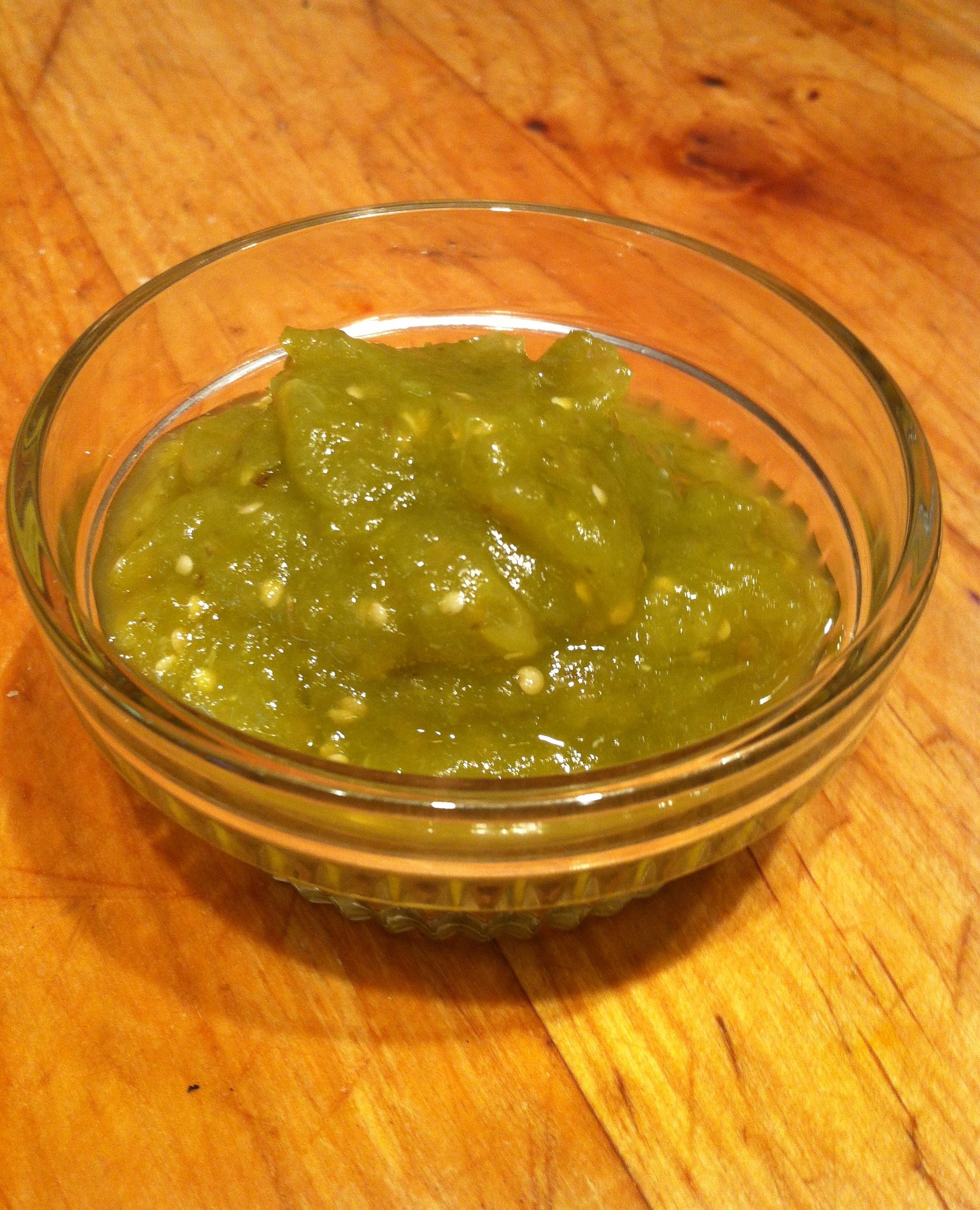 Now that tomatillos are in season, this is a traditional cooked salsa recipe that is great on grilled fish tacos.
Recipe: (makes 1 ½ cups)
Ingredients:
8 oz tomatillos, about 3 medium tomatillos
1 Chile Jalapeño.  Sometimes these chiles can be large and that is just fine for us who like hot salsas, but keep in mind that the heat should not obliterate the unique flavor of Jalapeño
1 small Garlic Clove
¼ White Onion
¼ cup fresh Cilantro, coarsely chopped
¼ tsp Salt
Method:
1. Place the tomatillos, chiles, garlic and onion in a saucepan. Cover with water and boil for about 10 minutes or until the chile turns a pale green and the tomatoes are completely cooked, with the skin peeling off.
2. Drain and let the ingredients cool.
3. When cool, place in a blender, add the cilantro and salt and blend on medium until the salsa is smooth but with some of the seed still intact.
Serve at room temperature with grilled fish, and it will also keep in the fridge for several days in case you want to savor it with barbacoa tacos on a Sunday morning.
¡Buen provecho!
NOTE: If you found my article helpful, I invite you to follow me on Twitter, Instagram and Facebook, or subscribe below for updates (I'll email you new essays when I publish them).
---
---