Quinoa Pancakes: From The Andes To My Griddle
Quinoa pancakes, with whole quinoa seeds, perk up any stay-at-home morning.  With a delicious creamy texture, they have no eggs nor milk and they're pretty quick and easy to make.
Quinoa is a wake-up food, in the sense that it can raise awareness of how closely connected we are to each other no matter where we live on the planet. I'm thinking of the economically poor countries that during this Covid-19 crisis are feeling the harsher effects of the pandemic.  International investments are fleeing emerging markets, exacerbating the financial pain, yet we are not generally aware of how disastrous that can be. For example, there are not many US news reports about Latin American countries where the Coronavirus is threatening not just health but systems of democracy. Just being aware helps as we go about our day making decisions about purchasing, cooking and voting.
Quinoa is a seed from a tall leafy plant originating in the area surrounding Lake Titicaca, in Bolivia and Peru. In 2013 the United Nations General Assembly declared it the "International Year of Quinoa." The goal was to let more people know about the importance of indigenous ancestral customs and the power they have for healing poverty and for teaching us how to live without destroying nature. The declaration states its intention to promote:
 "recognition of ancestral practices of the Andean people, who have managed to preserve quinoa in its natural state as food for present and future generations, through ancestral practices of living in harmony with nature."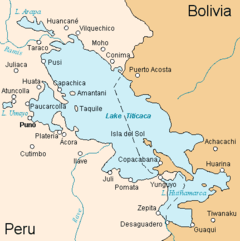 I use bourbon vanilla in this recipe because it gives the quinoa pancakes a pleasant underlying tang, but you can use regular vanilla and they'll taste delicious.  You can use whole-wheat or regular all purpose flour.  Morning pancakes can be a delicious reminder of the sisterhood, brotherhood that we all share, and for me, food is more delicious when it advances meaning.

Recipe for Quinoa Pancakes
Ingredients (makes 8 pancakes)
1 1/2 cups whole wheat flour or all purpose flour
1 Tbs baking powder
1 tsp baking soda
1 tsp salt
2 Tbs sugar
1 1/4 cups soy milk (unsweetened)
1/2 cup water
1/2 tsp bourbon vanilla extract or plain vanilla extract
2 tsp apple cider vinegar
2 Tbs canola oil
1 cup cooked quinoa (allow it to cool before adding)
additional canola oil to coat the griddle
Method
1. Sift together all the dry ingredients and place in a large mixing bowl.
2.  Make a hole in the middle of the dry ingredients and pour the liquid ingredients: soy milk, water, bourbon vanilla extract, vinegar and canola oil. Using a spatula, mix all the ingredients together to make a batter that is still a bit lumpy, then add the cooled quinoa, mixing it well.  IMPORTANT:  Let the batter rest for 10-15 minutes.
3. Heat a griddle on medium to low heat, between 300º and 350ºF.  Apply a thin layer of oil to the griddle and pour about 1/3 cup of batter for each pancake. Cook for about 3 minutes until bubbles form and the edges look partially cooked, then flip the pancake, applying more oil if needed. Cook the other side for another 2 or 3 minutes.
Serve immediately, garnished with blueberries or other fruit, and maple or other syrup.
NOTE: If you found my article helpful, I invite you to follow me on Twitter, Instagram and Facebook, or subscribe below for updates (I'll email you new essays when I publish them).
---
---