Pecan Stuffed Mushrooms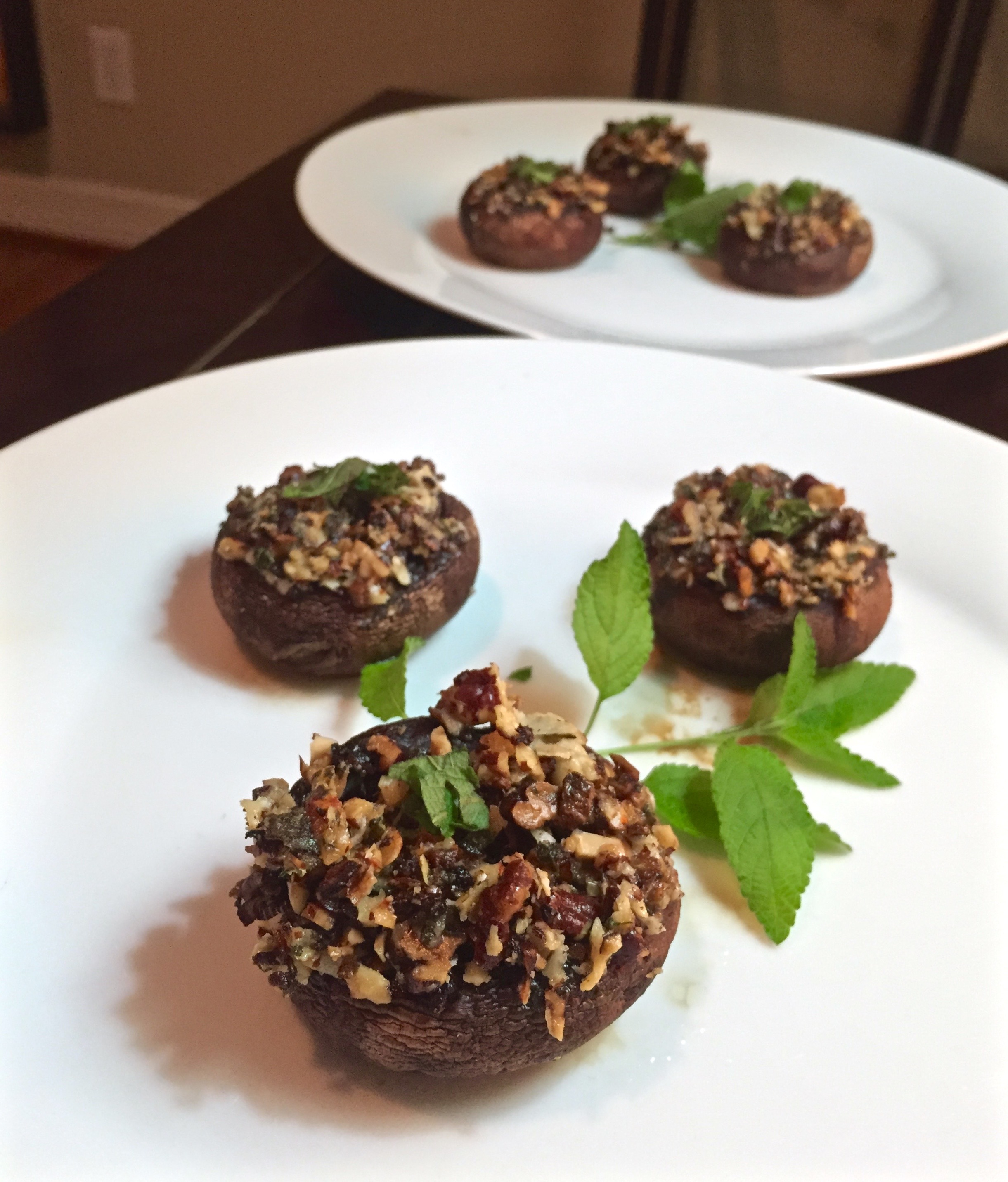 Pecan makes these stuffed mushrooms a crunchy treat.
Pecan stuffed mushrooms are a favorite for parties and, yes, football games.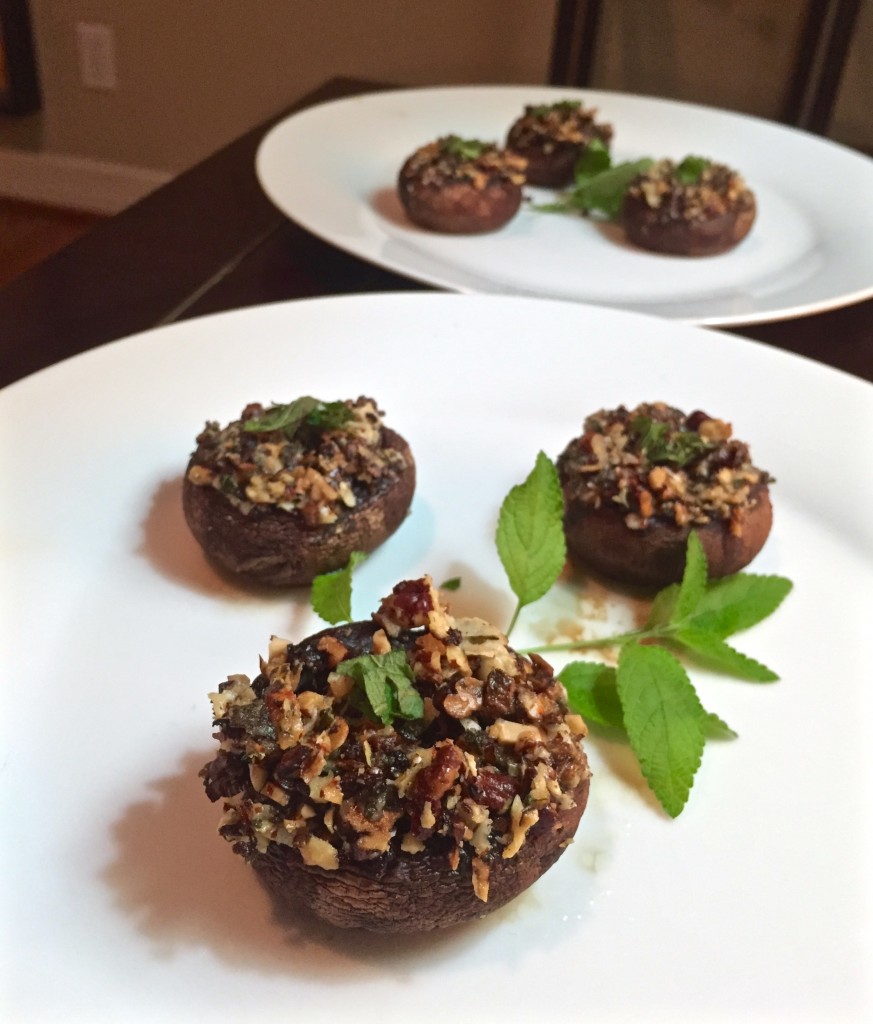 Both the nut and the word, "pecan," are Native American.  European immigrants were not familiar with the pecans, which reminded them of walnuts.  In fact, In today's Spanish-speaking community of Texas we use the word, nuez, (walnut, nut), which is what the Spaniards here in Texas called the pecan.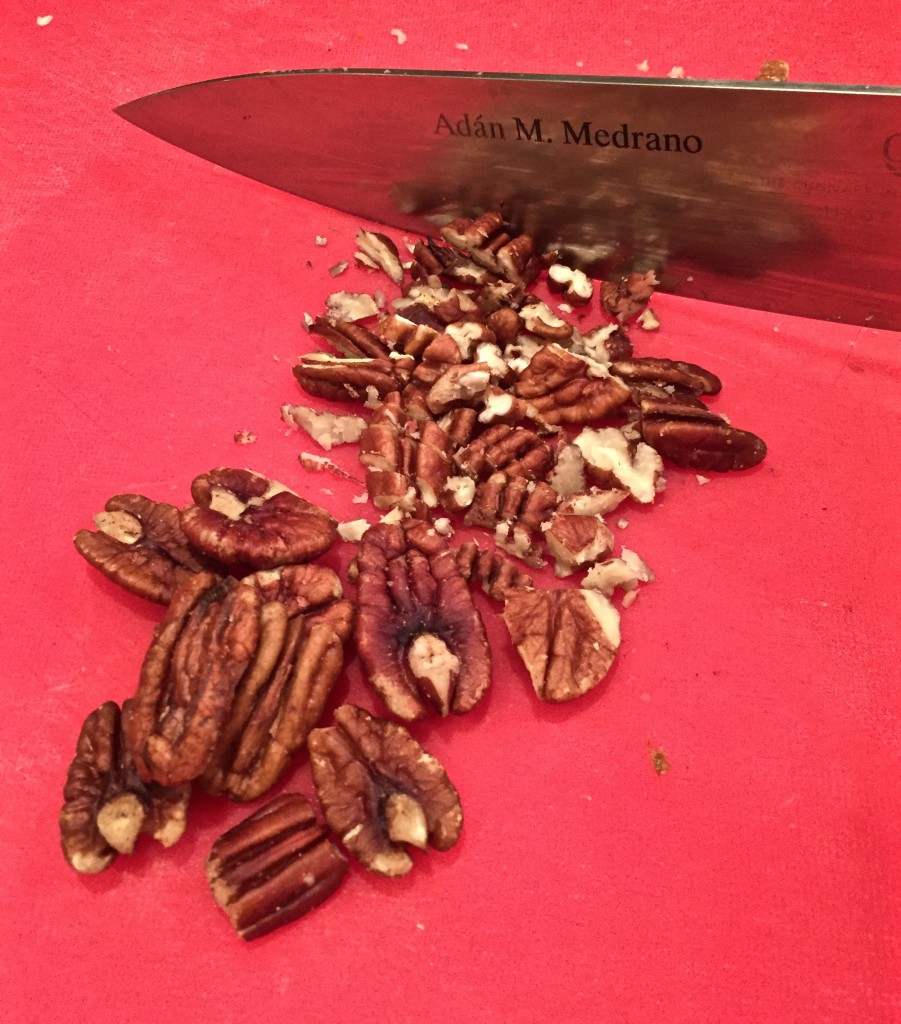 Historians refer to the Algonquin word, paccane or pacanes as it was used to refer to the nut-bearing trees growing in the upper North American region.  Historical records indicate that the French started using that word in the 1700's to refer to the nut-bearing trees along the Mississippi River region.  By the late 18th century, "pacane" was used specifically for the pecan that is native to South Texas and Northeastern Mexico.
Near Del Río, Texas, archaeological evidence dates the pecan back 5,000 years. Native cooks, our ancestors, would grind them up, mix them with seeds and grains for a nutritous protein-rich meal. Cabeza de Vaca attested to this in the 1500's when he traveled along the San Antonio and Guadalupe rivers whose banks were loaded with pecan groves. (To read more about pecans in Texas see my book: Truly Texas Mexican: A Native Culinary Heritage In Recipes)
All of this rich history makes me want to stuff some mushrooms with pecans.  Here's the recipe.
Pecan Stuffed Mushrooms Recipe (Makes 8 stuffed mushrooms)
Ingredients
8 large Crimini mushroomsm aboutt 2 to 2½ inches in diameter (use button mushrooms if you need to)
1 Tbs Extra Virgin Olive Oil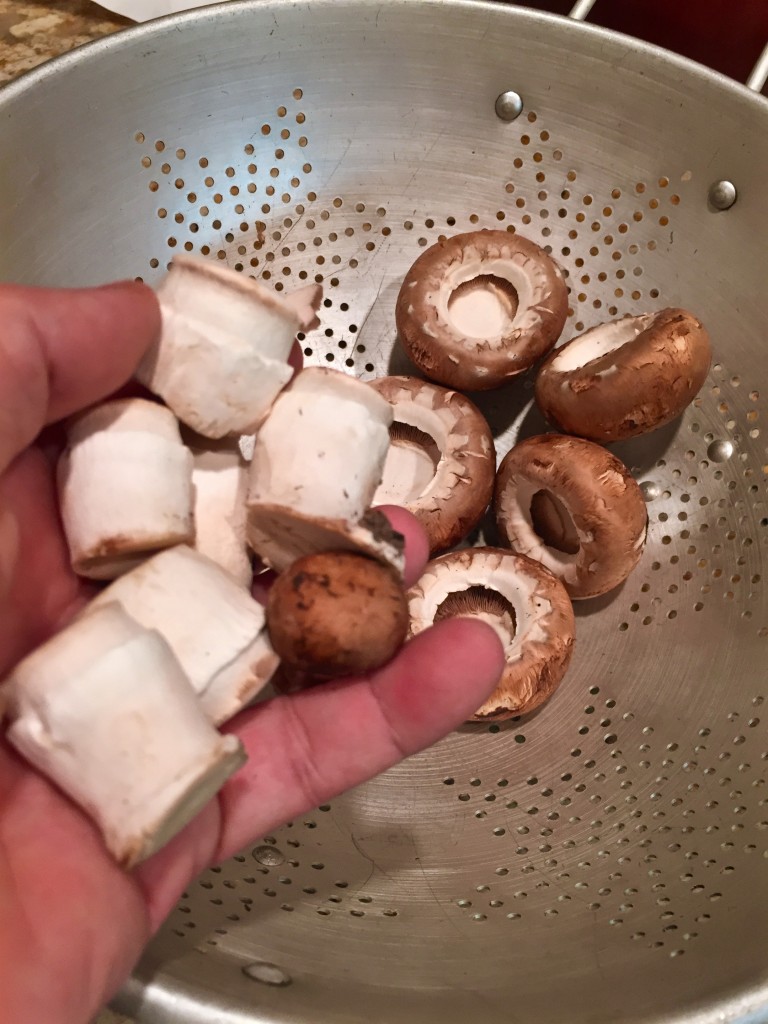 1/4 cup chopped pecans (they can be roasted)
1/3 cup grated Parmesan cheese
2 Tbs Brandy (I use Mexican brandy)
1/4 tsp Salt
1 Tbs Parsley, chopped
1 Tbs Butter, unsalted
Method Preheat oven to 350º
1. Wipe clean the musrooms and remove the stems.
2.  Finely chop the stems and the pecans
3.  Heat the olive oil in a 10-12 inch skillet over medium heat.  Add the mushroom stems and pecans and sauté for 3 minutes.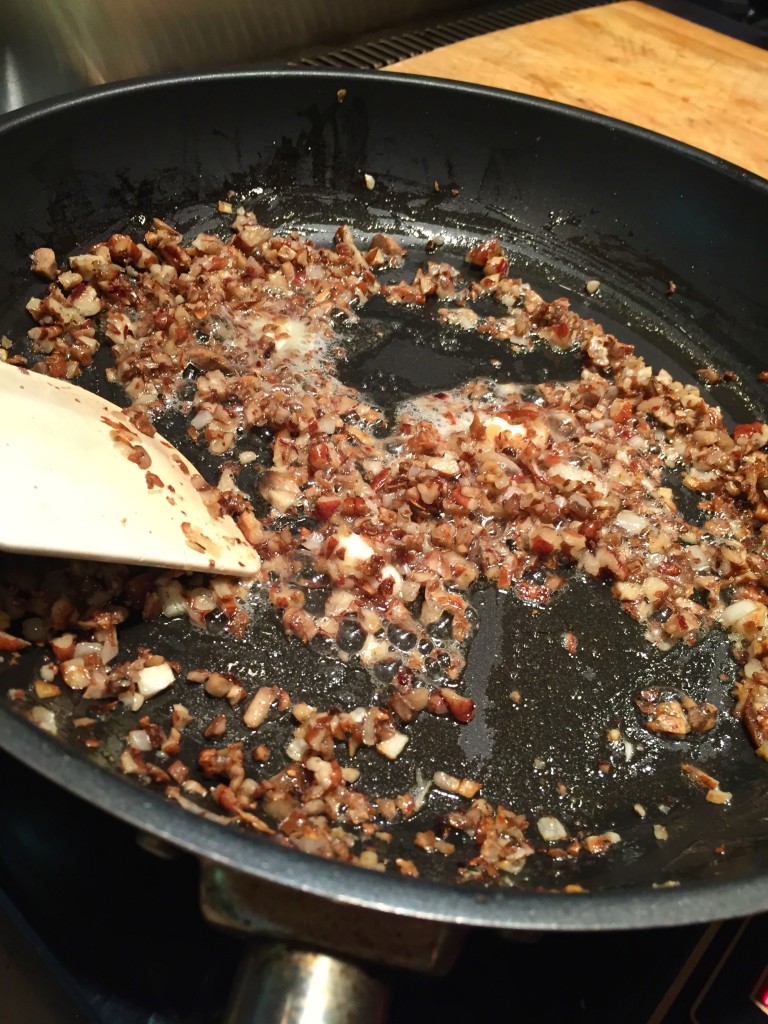 4. Add the brandy (be careful because it may ignite) and cook until the brandy has evaporated, about 3 minutes.
5.  Turn off the heat, add the butter and after it has melted, add the parmesan cheese, parsley, salt, and combine thoroughly.
6. Fill each of the mushroom caps with the mixture and bake in a 350º oven for 15 minutes or until the mushrooms are completely cooked and have started releasing their juice.
Serve immediately.  Bon appetit!
NOTE: If you found my article helpful, I invite you to follow me on Twitter, Instagram and Facebook, or subscribe below for updates (I'll email you new essays when I publish them).
---
---