Guisado de Calabacita Con Maíz – Squash Corn Stew
Guisado de calabacita con maíz is a traditional combination that's unbeatable for depth of flavor and texture.  No creams or cheesy additions are needed here. Paired with steaming, comal-rosted corn tortillas, this ancient combination makes beautiful tacos.  Careful, people may actually fall in love with you.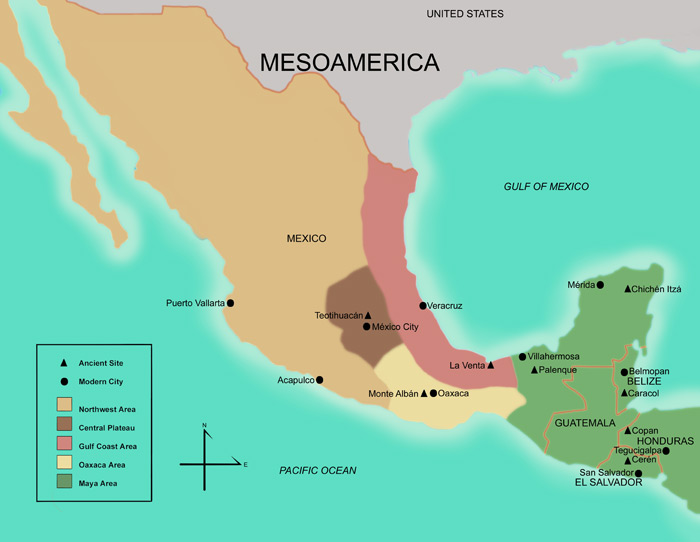 Tatuma is the heirloom squash that's been living on this planet for over 10,000 years.  Called calabacita, it's a variety of the Cucurbita pepo species, native to Mexico and Mesoamerica. Absolutely delicious, it is full flavored, with some sweetness and no bitterness.  It has been generously nourishing us, as travel and communication took it from south to north.
Zucchini is a better known Cucurbita pepo variety, also descended from Mesoameria, developed around the mid 1800s in Italy. It has a different flavor, with some bitterness. I don't prefer it for this guisado, but it still makes a good dish, so it's a good option if you can't find the Mexican tatuma, calabacita.
This guisado, stew, combines tatuma with corn because it's traditional and I can't think of a combination that could be more natural.
Make tacos with this guisado, for sure.
Recipe for Guisado de Calabacita Con Maíz, Squash Corn Stew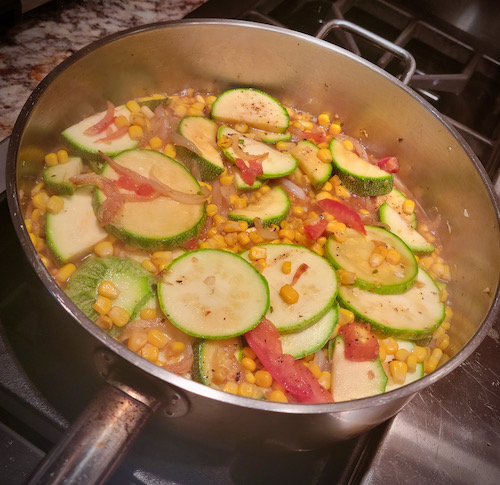 Ingredients (serves 8)
1 Tbs extra virgin olive oil or canola or vegetable oil
1 cup sliced onion, yellow or white
2 tsp minced garlic
1 chile serrano, seeds and white membrane removed, and minced
2 lbs tatuma squash, calabacita (or zucchini if tatuma are not available), sliced 1/4″ thick and cut into quarter moons or half moons, depending on your size preference.
2 cups fresh corn kernels or 15 oz. canned corn
1 small tomato, thinly sliced
salt to taste
Method
1. In a large skillet heat oil over low heat and sauté onions for about 15 minutes until they become translucent. Add the garlic and chile serrano and cook for another 2 minutes.
2. Add the squash, corn, tomato and salt.  Stir everything together, cover and cook on low heat for 15-20  minutes until the squash is cooked. It should hold its shape, be slightly soft, not mushy.  Correct the salt.
Serve hot with corn tortillas.  Make tacos, topped with Green Serrano Salsa or Chile De Arbol Salsa.
NOTE: If you found my article helpful, I invite you to follow me on Twitter, Instagram and Facebook, or subscribe below for updates (I'll email you new essays when I publish them).
---
---