Frijoles Borrachos, Frijoles Charros – Drunken Beans, Charro Beans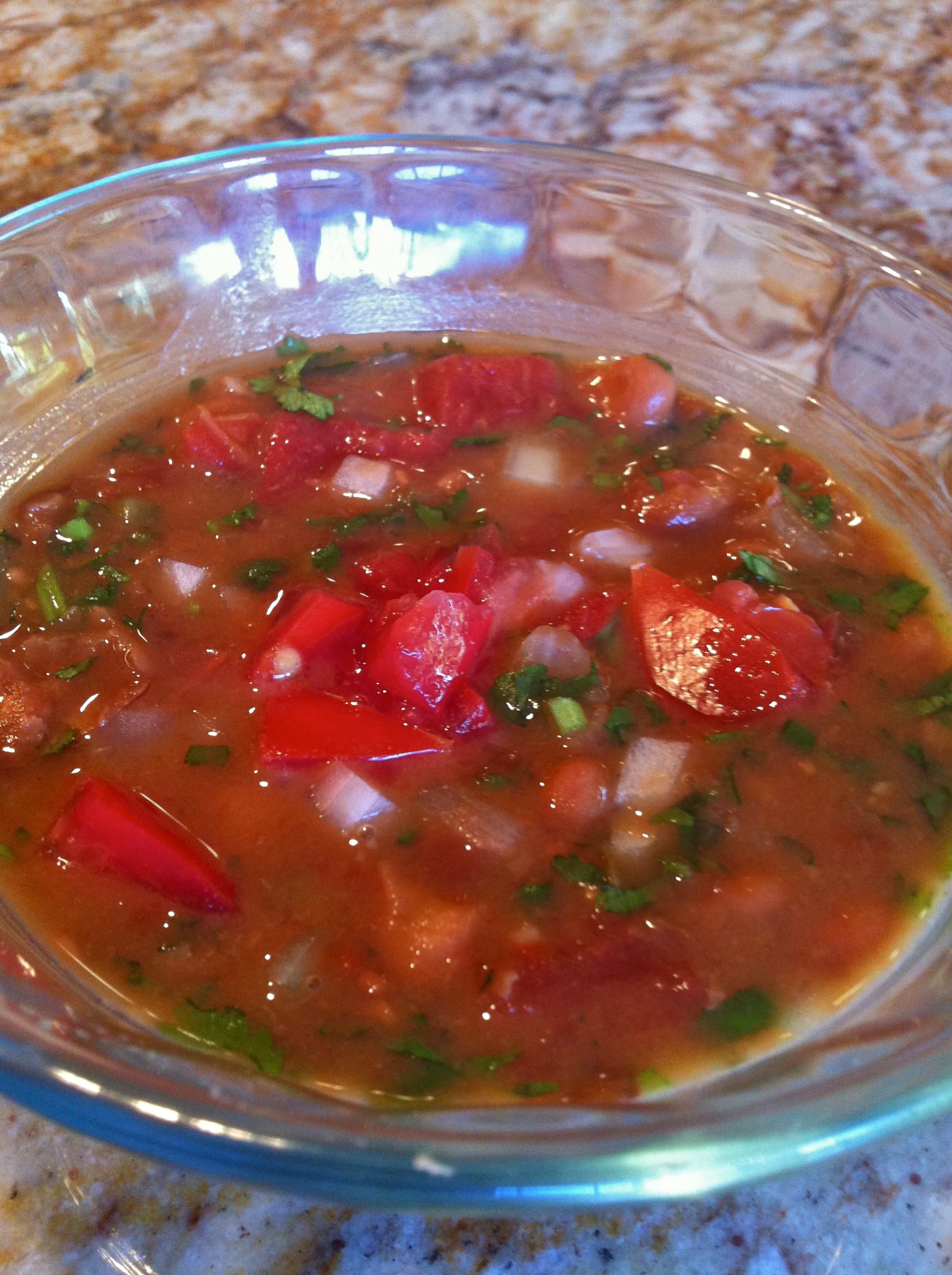 Dishes have provenance and memory.
The most mouth-watering and delicious ones evoke family, context and relationships.

The recipe was initially told to me by my sister, María, when both of us were in our twenties.  It was a delight to have entered the grown-up world and cook a recipe that included beer.  There was a bit of transgression in the idea of "borrachos"/ "Drunk.  Served piping hot in a small bowl, this dish is just plain delicious.  It also serves as key memory of Chicano experience.  My non-Chicano friends tell me that they've made these for office parties and also for home dinner parties and the "borrachos" are a hit.
(I use the term, Chicana/o here to refer to a Mexican American who seeks a certain degree of cultural awareness and political activism.)
Oh, if you omit the beer, you have "Frijoles Charros" which are also delicious. No transgression.
Like all Texas Mexican family foods, this one depends on fresh ingredients and on timing.  Follow the advice of my sister, Esther, who taught me this particular recipe: "Avoid over-cooking the tomato and onion, and add the cilantro at the very end to enjoy the aromatic oils of the herb."
Frijoles Borrachos, Frijoles Charros | Drunken Beans, Charro Beans (
Recipe excerpted from the book, "Truly Texas Mexican: A Native Culinary Heritage In Recipes"
 Recipe (serves a party of 8–10)
Ingredients
1 pound pinto beans, picked over for debris and rinsed
3 slices bacon, cut into 1-inch pieces
1 cup beer (if you omit the beer, you will have Frijoles Charros)
2 tablespoons salt
1 cup white onion, small dice
4 coarsely diced small tomatoes (about 4 cups)
1-1/2 tablespoons finely diced chile serrano (remove seeds if you want a less hot, or "menos picante," version)
1 bunch cilantro, coarsely chopped
Method
1. Pick through the beans to remove any little rocks or debris, rinse them, and then place them in a large pot and cover them with water rising 2 inches above the beans. Add the beer, bacon, and salt and bring to a boil. Turn down the heat to a slow simmer and cook for about 2–4 hours until they are completely soft. Add more water during the cooking as needed so that they do not dry out. I place them in a crockpot, medium or high setting, and cook for 6–8 hours.
2. When the beans are cooked, add the onion, tomato, and the chile and cook for 20 minutes. Just before serving, add the bunch of coarsely chopped cilantro. As I mentioned above, my sister, Esther, who taught me this recipe, cautions anyone who makes this recipe to avoid overcooking the onion and tomato.
Serve in small bowls and just watch the smiles on everyone's faces.
NOTE: If you found my article helpful, I invite you to follow me on Twitter, Instagram and Facebook, or subscribe below for updates (I'll email you new essays when I publish them).
---
---