Crock Pot Recipe: "Pollo Ranchero"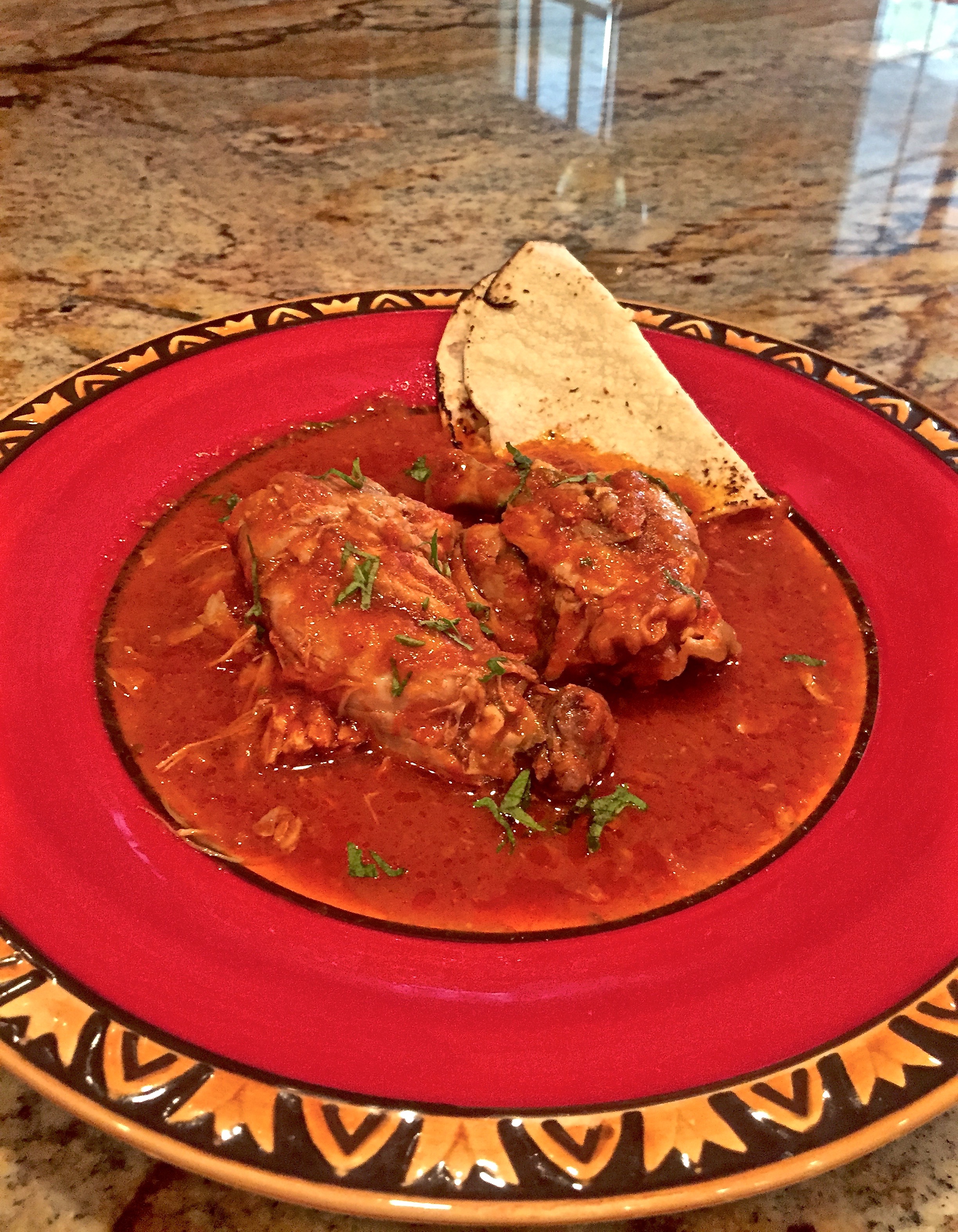 Salsa Ranchera,  is a mainstay of the Mexican table, from Houston all the way to Veracruz. It's made with Serrano chiles, tomato, onion and garlic.  The straightforward combination of native ingredients with a bit of garlic is one of those blending of flavors that you know are just meant to be together, a one-in-a-thousand delicious combination of flavors.
Here I use it as the base for chicken slowly cooked in a crock pot.  Because the chicken is done in a salsa ranchera, I call this dish, "Pollo Ranchero."
Throw the ingredients into the crock pot, plug it in, turn it on, and go to work.  When you return, a delicious feast awaits you.  Serve it with rice and steamed green vegetables.  Of course, must have corn tortillas.
Recipe (Serves 4)
Ingredients
1 whole chicken cut up into parts, skin removed
2 Fresh Serrano chiles, sliced in circles
1 Small Onion, sliced
8 cups canned or fresh tomatoes, cut in quarters
2 Garlic cloves
1 tsp Salt or to taste
Method
1. Place all the ingredients, except the chicken, in a blender and blend until the ingredients are blended but not totally smooth.
2. Place the blended ingredients and the chicken in a crock pot and cook on high for 8 hours.
3. After 8 hours, using a large spoon, skim off the fat on the surface.
Serve with Texas Mexican rice, green vegetables and hot corn tortillas.   I love this dish.  Please leave a comment and let me know how you like it!
NOTE: If you found my article helpful, I invite you to follow me on Twitter, Instagram and Facebook, or subscribe below for updates (I'll email you new essays when I publish them).
---
---