Champagne Holiday Punch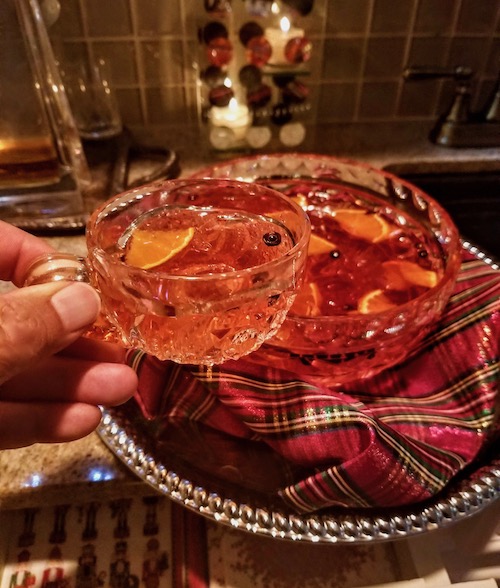 I made this champagne holiday punch last night for Christmas Eve, shared a pic online, and have received many requests to share the recipe.  So here is the recipe in case you want to try it for New Year's Eve, to brighten your celebration.
I love it because the dry sherry and campari introduce a wonderful earthy taste with a hint of bitters, and the punch has only a touch of sweet.  Please let me know how you like it.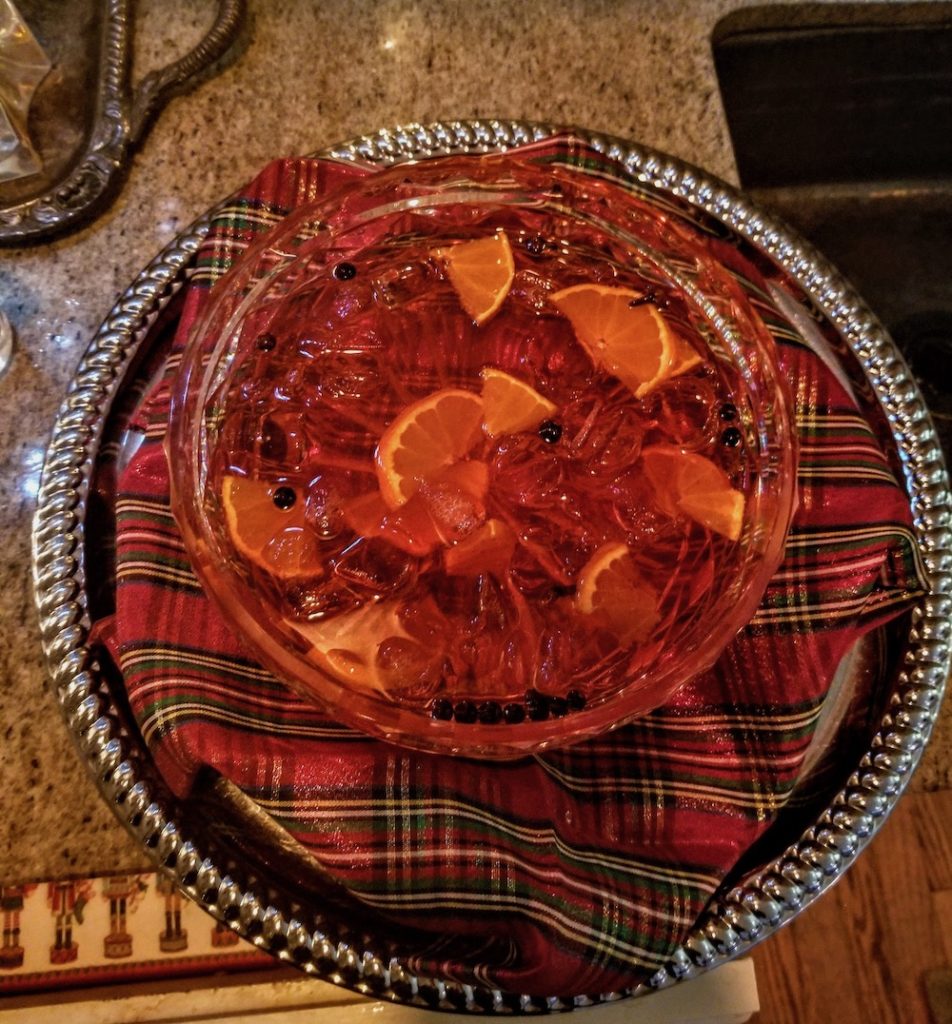 Serving:  since this Covid time means that you are either alone or in a household of maybe 2-4, serve the punch in a small, wide bowl that can show off the beautiful red color, and keep the garnish very small.  I used a small mandarin orange and juniper berries that float on top.  Bite into a berry and it's a nice burst of flavor.
Recipe for Champagne Holiday Punch
Ingredients (makes 1 1/2 quarts)
8 ounces Campari
8 ounces Palomino sherry, dry
4 ounces cream sherry, sweet
4 ounces Mexican Controy or triple sec
1 bottle dry Champagne or sparkling wine, chilled
1 Mandarin orange, sliced, quartered
Scattering of juniper berries
Method
Mix the Campari, dry sherry, sweet sherry and Controy together in a wide-mouth bowl. Add ice and  stir to chill. Gently pour in the bottle of chilled sparkling wine and garnish with the orange and juniper berries.
NOTE: If you found my article helpful, I invite you to follow me on Twitter, Instagram and Facebook, or subscribe below for updates (I'll email you new essays when I publish them).
---
---