Why Caesar Salad Reminds Me of César Chávez and Dolores Huerta
Caesar Salad always reminds of of César Chavez and Dolores Huerta because Romaine was our lettuce of choice during the 1970 United Farm Workers lettuce boycott.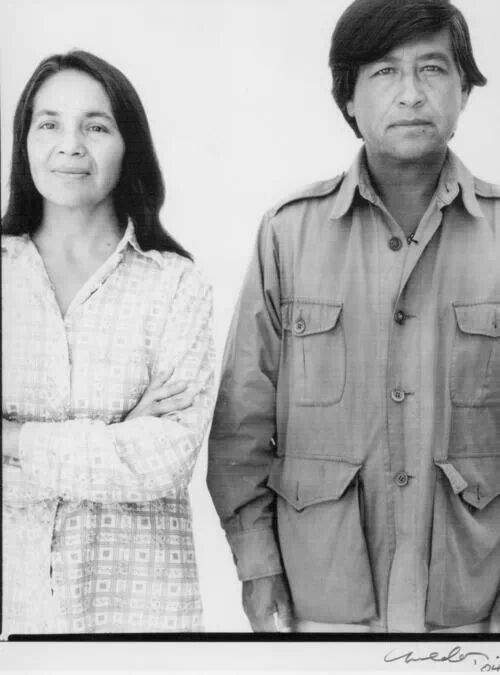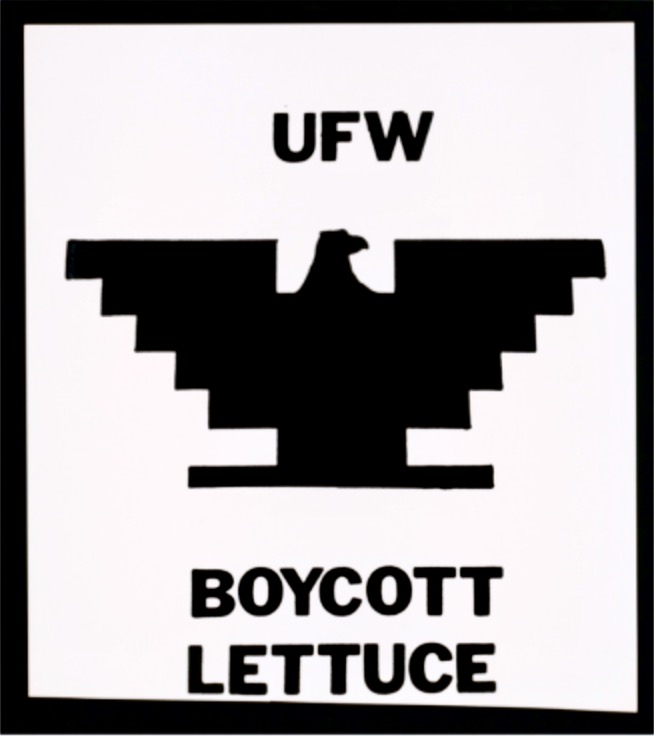 On August 24, 1970, César Chávez and Dolores Huerta, leaders of the eventual United Farm Workers Union, called for a consumer boycott of iceberg lettuce to support the strike against lettuce growers who would not negotiate contracts with farm workers for decent wages and working conditions. Many of my friends and I helped spread the word in our communities, holding small info gatherings. People really liked iceberg lettuce and it was hard for families to give it up. Buy Romaine instead, we'd say, "You can use all of the leaves of the Romaine so it goes farther!"
The lettuce pickers did win that struggle, with much support from churches and some political leaders. But the work continues and I urge you to support The United Farmworkers.
My Caesar salad recipe uses limes, not lemons.  The salad was invented in Tijuana, Mexico, where the word limón refers to the green lime. Though limón is also used for the yellow lemon, lime is the citrus of choice in Mexican cooking and is likely more easily sourced than lemons.  First-hand accounts by customers who enjoyed the salad in their youth at Caesar's Restaurant affirm that they saw the servers using green limes, not yellow lemons.
Caesar Salad was invented sometime between 1924 and 1927  by either the chef/owner, Caesar Cardini who did not use anchovies; or by his brother Alex Cardini who did use anchovies (Diana Kennedy says Alex invented it); or Livio Santini, a line cook at the restaurant who said he invented it, basing it on his mother's recipe from Italy.  The website of Caesar's Restaurant is ambivalent and mentions both Cesar Cardini and Livio Santini.  I think the inventor remains a mystery.
Recipe for Caesar Salad
Ingredients (serves 4)
1/2 lb hearts of Romaine lettuce
1/4 cup extra virgin olive oil
1 tsp garlic, minced
2 or 3 anchovies (salt-cured and stored in olive oil)
1 pasteurized egg yolk (store-bought or boil your own.
Here's a link for how to pasteurize eggs at home)
1 tsp Worcestershire sauce
2 Tbs fresh lime juice
1 oz grated parmesan cheese (1/2 cup) plus
1/2 oz grated parmesan cheese (1/4 cup)
For the croutons:
12 1/4″ baguette slices
3 Tbs Extra Virgin Olive Oil
1/4 tsp garlic, minced
Method
To make the croutons:
Preheat oven to 350°F
1. In a mortar, mash 1/4 tsp minced garlic until it is a paste, then add 3 Tbs extra virgin olive oil and combine well.
2. Brush both sides of the baguette slices with the garlic olive oil and place them on a baking sheet.
3. Bake in a 350°F oven for 5 -7 minutes until the slices are crisp and golden.
To make the dressing:
4. In a large salad bowl, add 1 tsp minced garlic and 2 or 3 anchovies and mash them into a fine paste using a large spoon.
5. Add the pasteurized egg yolk, 1/4 cup extra virgin olive oil, 1 tsp Worcestershire sauce, and 2 Tbs fresh lime juice. Using a whisk, combine all the ingredients together until smooth.
6. Add 1/2 cup grated Parmesan cheese and mix thoroughly with a spoon or tongs.
7. Add the hearts of romaine lettuce, a few at  a time, and toss to coat each leaf evenly with the dressing. I find it efficient to do this with my hands, using rubber gloves.
Distribute the leaves among four plates, placing 3 croutons on each, and sprinkle the remaining 1/4 cup of grated parmesan cheese. Guests can pick up the leaves with their fingers and chomp away as I do, or they can slice them into pieces.
NOTE: If you found my article helpful, I invite you to follow me on Twitter, Instagram and Facebook, or subscribe below for updates (I'll email you new essays when I publish them).
---
---