"Café De Olla" Mexican Coffee Makes My Day!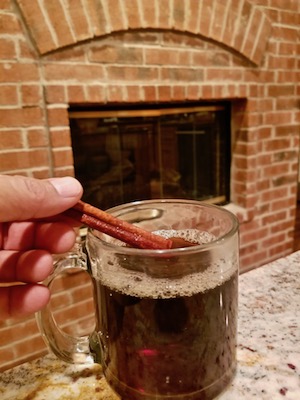 "Café De Olla" is sometimes made with orange peel or cloves, but this is my favorite way, using just Mexican canela (cinnamon) and piloncillo (un-refined, natural cane sugar).  This Mexican brew will revive you, not just because of the caffeine but because of the delicious taste and aroma.  My sister, Gloria Fernández, always preferred her morning coffee this way, and that's the way I'm having mi café this morning.  Let me know how you like it.
You may want to buy your coffee from growers  who care about sustainablity, quality and justice.  Chiapas, is the region with the hightest coffee production in Mexico, and the cooperative model is the way many local farmers conduct business.  You can get info from Sustainable Harvest, a certified B corporation that is paving the way for local farmer self-determination through cooperatives and international marketing based on transparency and fair trade.  This coffee business model, honors the growers, and connects them directly with distributors, thus erasing the opaque "middle man" to lower costs and create value equitably.  It's sometimes called "Relationship Coffee."
Recipe For Café de Olla | Mexican Open Pot Coffee
Recipe is adapted from the cookbook, "Truly Texas Mexican: A Native Culinary Heritage In Recipes."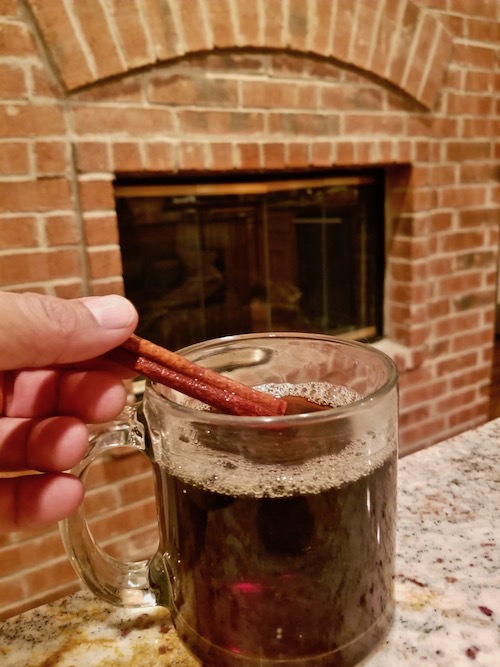 Ingredients (makes 2 servings)
2 cups water
3 tablespoons coffee
1-1/2-inch stick Mexican cinnamon (canela)
2 teaspoons piloncillo or brown sugar
Method
1. Place the water and the cinnamon in a saucepan or a clay pot (olla), from which the drink gets its name. When it starts to boil, add the coffee and piloncillo.
2. Simmer on low for 1 minute, and then turn off the heat and steep for 8 minutes.
Now you can go out and greet your day, make your day!
NOTE: If you found my article helpful, I invite you to follow me on Twitter, Instagram and Facebook, or subscribe below for updates (I'll email you new essays when I publish them).
---
---