Agua de Jamaica, Hibiscus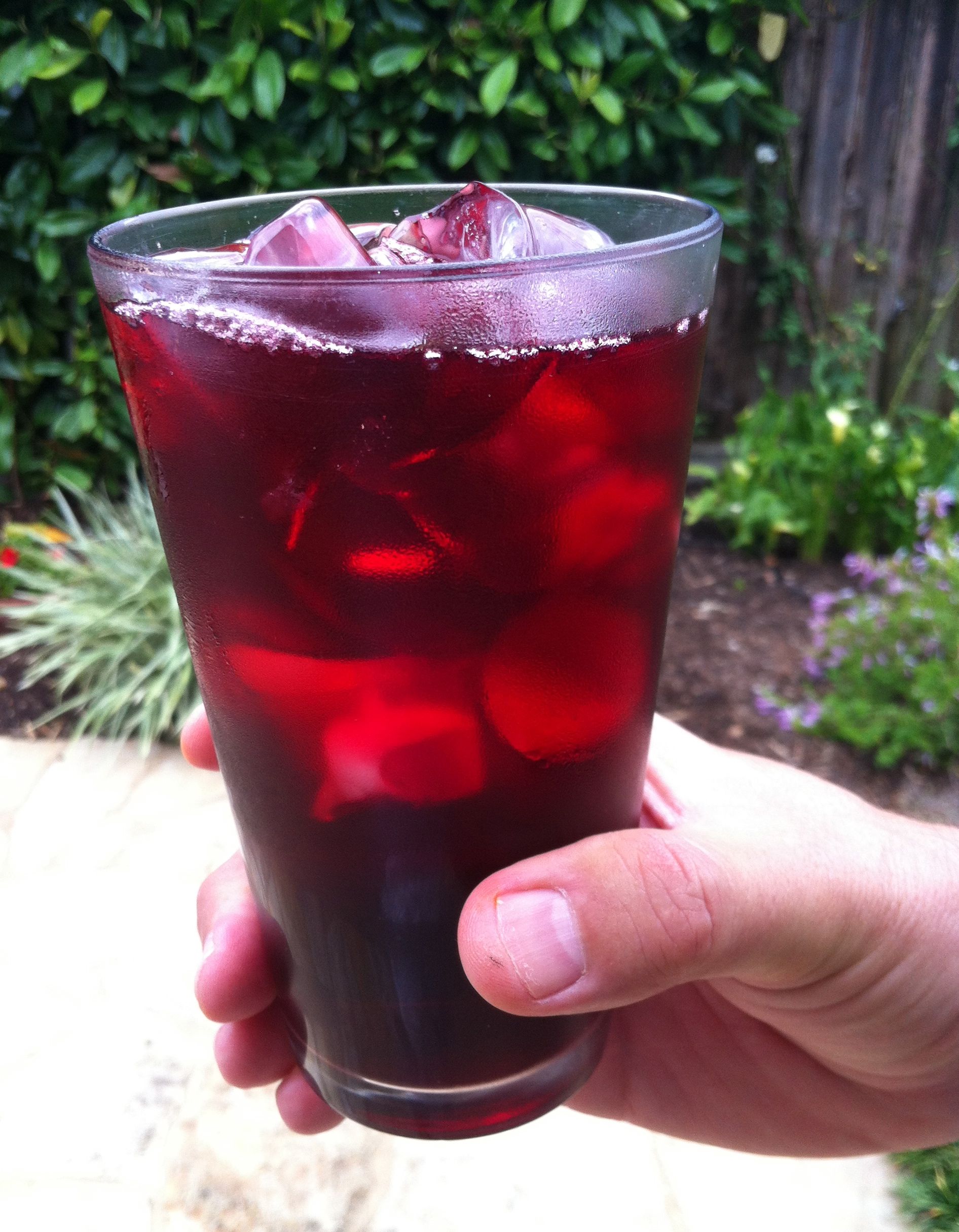 Agua de Jamaica is as colorful as it is refreshing.  I love the delicious tart taste.

It is enjoyed all over Mexico and Central America.  Hibiscus flowers boiled in water with a little sugar, that's all it is.  I suggest you make and taste this exactly as in the recipe so that you can see how it is enjoyed in this region. This is an insightful way to get to know a people and their culture: understanding through sharing a taste. It seems to me richer and more peace-like to understand the people and their taste first, before changing their food. (1)  This recipe is from Truly Texas Mexican: A Native Culinary Heritage published by Texas Tech University Press.
Recipe (makes 2 quarts)
Ingredients
2 quarts filtered water
3/4 cup dried Flores de Jamaica, Hibiscus flowers
1/2 cup sugar or 1/3 cup light Agave Nectar
Method
1.  Bring the water to a boil, add the flowers and boil for 15 minutes
2.  Turn off the heat and let the water cool to room temperature
3. Strain through a fine mesh sieve and cool in the fridge for a couple of hours.
Serve over ice.
NOTE:  (1)  Ahem, I add 2 oz Vodka to this and I call it the "Cancún!" A nice switch from that "Cape Cod" cocktail.
NOTE: If you found my article helpful, I invite you to follow me on Twitter, Instagram and Facebook, or subscribe below for updates (I'll email you new essays when I publish them).
---
---