Texas Mexican Holiday Menu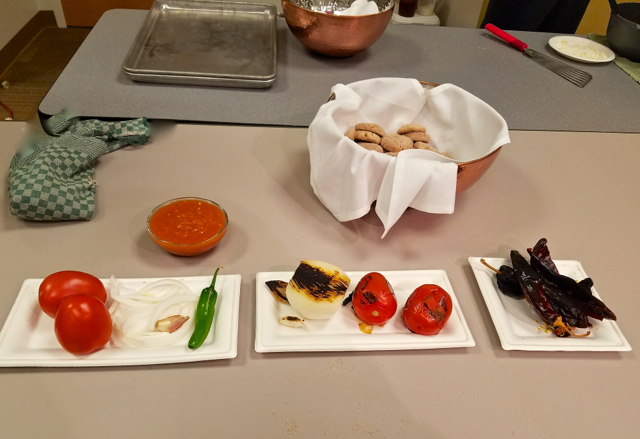 What a great evening we had last night in San Antonio, Texas!  These chiles, tomates, hojarascas were all delicious.  I want to share this "Texas Mexican Holiday Menu" with heartfelt thanks for the warm reception I received at last night's event at the San Antonio Public Library, sponsored by the RK Group, Rosemary's Catering, and Chef Johnny Hernandez' Kitchen Campus, a Culinary Foundation and Resource Center.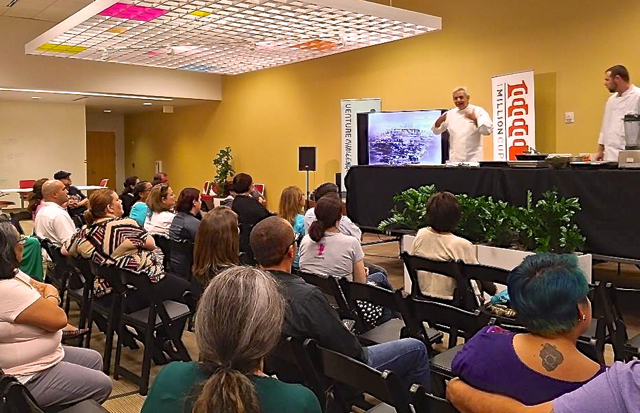 Muchas gracias to my friend and colleague who cooked delicious food, Chef Kevin Babbit. (pictured onstage)
I felt awful that the book dealer sold out of books, but here's where you can buy one online, and just drop me a note and I will make sure to connect with you to sign it when I am back in San Antonio.  You can get the book here: "Truly Texas Mexican: A Native Culinary Heritage in Recipes"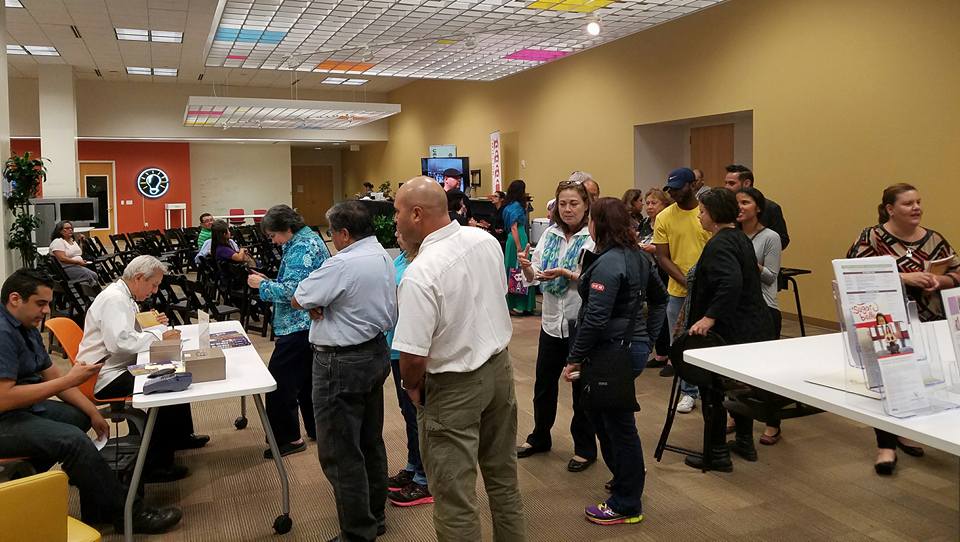 The gorditas were delicious!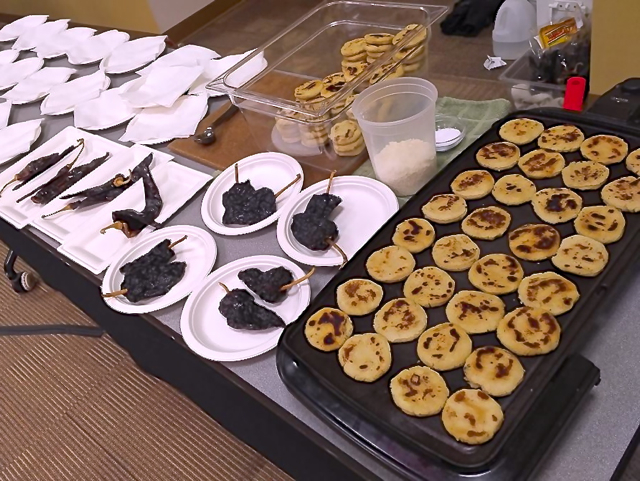 The samples of dried chiles emphasize NOT heat but flavor, color and aroma.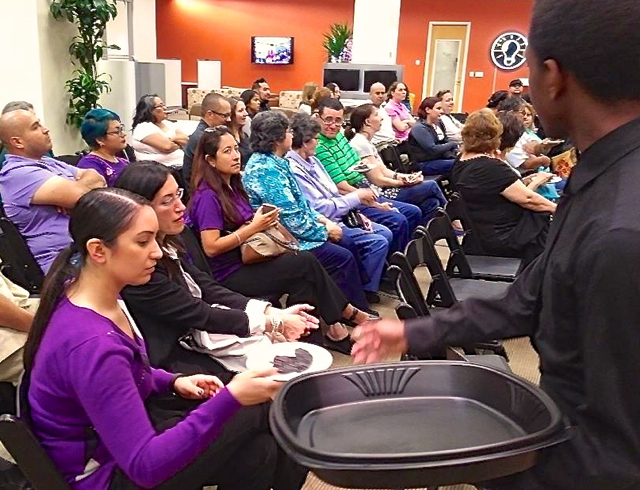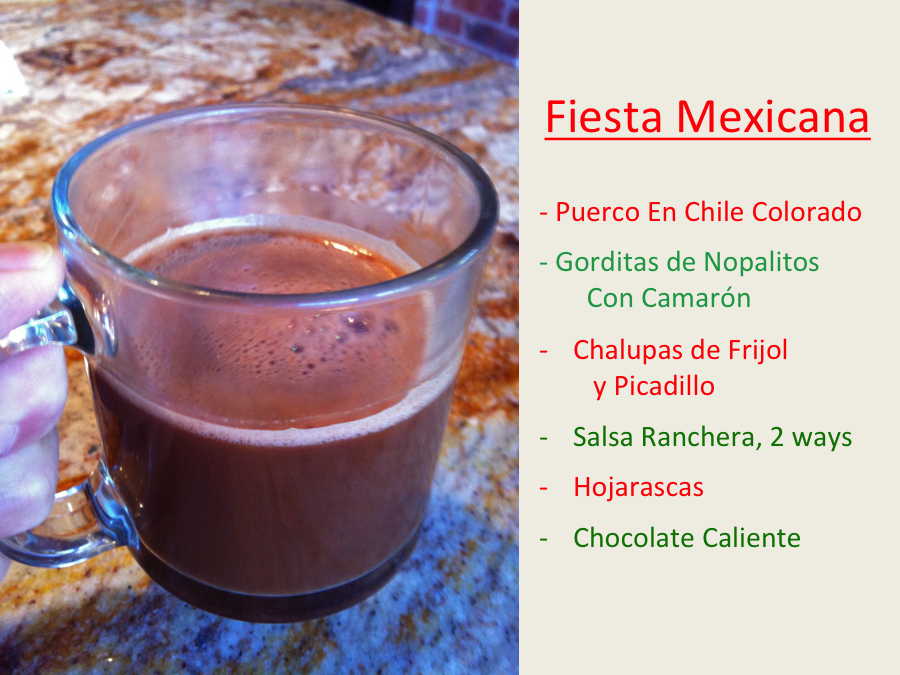 I demonstrated how to cook this menu which is based on dishes that are traditional in Mexican American families of Texas, going back centuries. Starting in the 1800s, indigenous Mexican business women operated outdoor stands where they served tamales, enchiladas, carne con chile, tortillas, and frijoles.  By recalling their food and hospitality, we can consider how food is art, not just as a product but as a process.  Cooking food is an aesthetic practice that impacts our identity.  it fixes and also nurtures our memory.  And finally, it confronts us with ethical choices about food production and service.  Cooking is an art form that asks, "Who is welcome at the table?"
Here are the recipes for some of the menu dishes.

Texas Mexican Holiday Menu
–Puerco En Chile Colorado (Pork Braised in Red Chile)
–Gorditas De Nopalitos Y Camarón (Cactus and Shrimp Gorditas)
–Chalupas De Frijol Y Picadillo
Chalupas
Frijoles Refritos
Picadillo
–Hojarascas
The recipes are from the book, "Truly Texas Mexican: A Native Culinary Heritage In Recipes."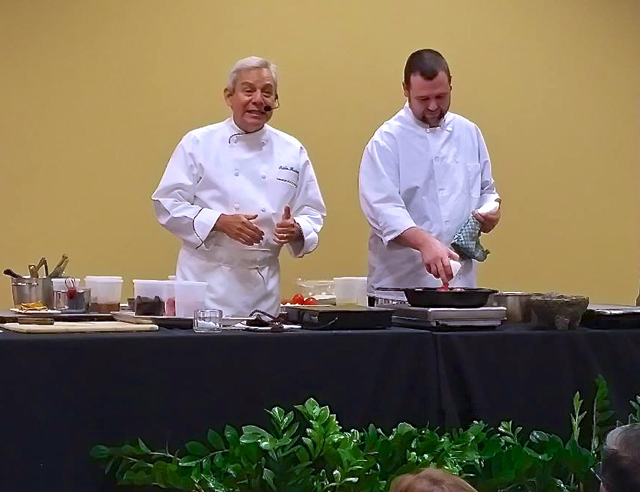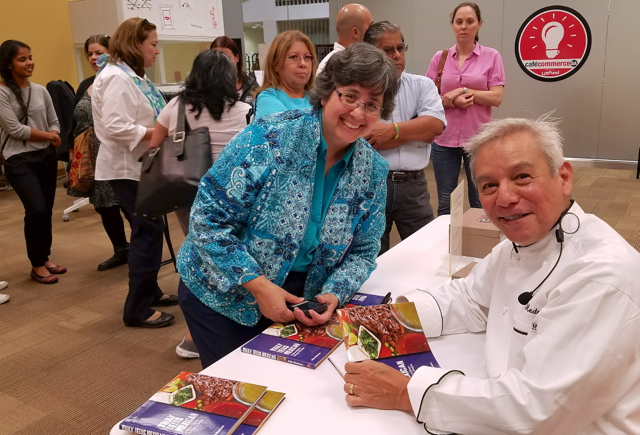 NOTE: If you found my article helpful, I invite you to follow me on Twitter, Instagram and Facebook, or subscribe below for updates (I'll email you new essays when I publish them).
---
---