The Saucy Poetry Of Huevos Rancheros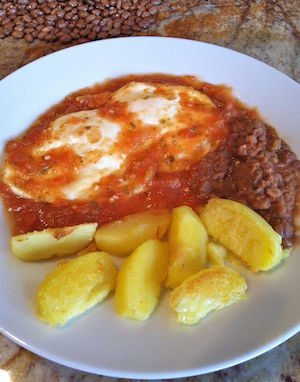 Poetry and food?  Absolutely with Huevos Rancheros.  First of all I love Tejano music, Norteño music.  It's just in my blood. Whether I'm driving or at my desk, when I hear a conjunto, a corrido, una polka, I instinctively want to stand up and twist, or swing my hips, shuffle my feet, or sing or shout un grito.
Second, I always connect my dishes to music or poetry, and Norteño music is somehow embedded in most of my recipes.  I've got lots of company when it comes to huevos rancheros, a dish that has inspired punk poetry from Anthony The Poet (Anthony M. Flores) and mentions in Chicanx detective stories, novels and poems. So, when you make these Huevos Rancheros, you'll be connecting to many Tejano, Norteño poets and singers who've performed in praise of huevos rancheros.
Here's one poem written by beloved poet and singer, Joan Sebastian, who, sadly, passed away last year.  He was called "El Poeta Del Pueblo," "The People's Poet," and his compositions can make you soar and cheer, weep and sigh.  Here he is in one of his Chicago concerts, singing "Mis Huevos Rancheros" to the delight of the audience, as you can tell.  They're all having fun as they join in one of the poetry/song verses:
…Y quienes no creen en mis versos sinceros,
invito a que prueben, invito a que prueben,
mis huevos rancheros.

…And those who don't like my verses sinceros
I invite you to taste,
my huevos rancheros.
You can make this traditional breakfast recipe even if you're bleary-eyed.  Just make sure you've got pinto beans in the fridge.  You can make the salsa in a blender, then set aside.   Then it's just a matter of cooking the potatoes and eggs.  It's a snap to assemble this attractive, iconic dish.  I think you'll want to make huevos rancheros, especially after hearing Joan Sebastian.
With this recipe you can master huevos rancheros.  The secret is a simple trio of ingredients:  fresh salsa;  perfectly cooked pinto beans; and crispy potatoes.  Recipe is from the cookbook, "Truly Texas Mexican: A Native Culinary Heritage In Recipes"
Recipe For Huevos Rancheros
Recipe (serves 1)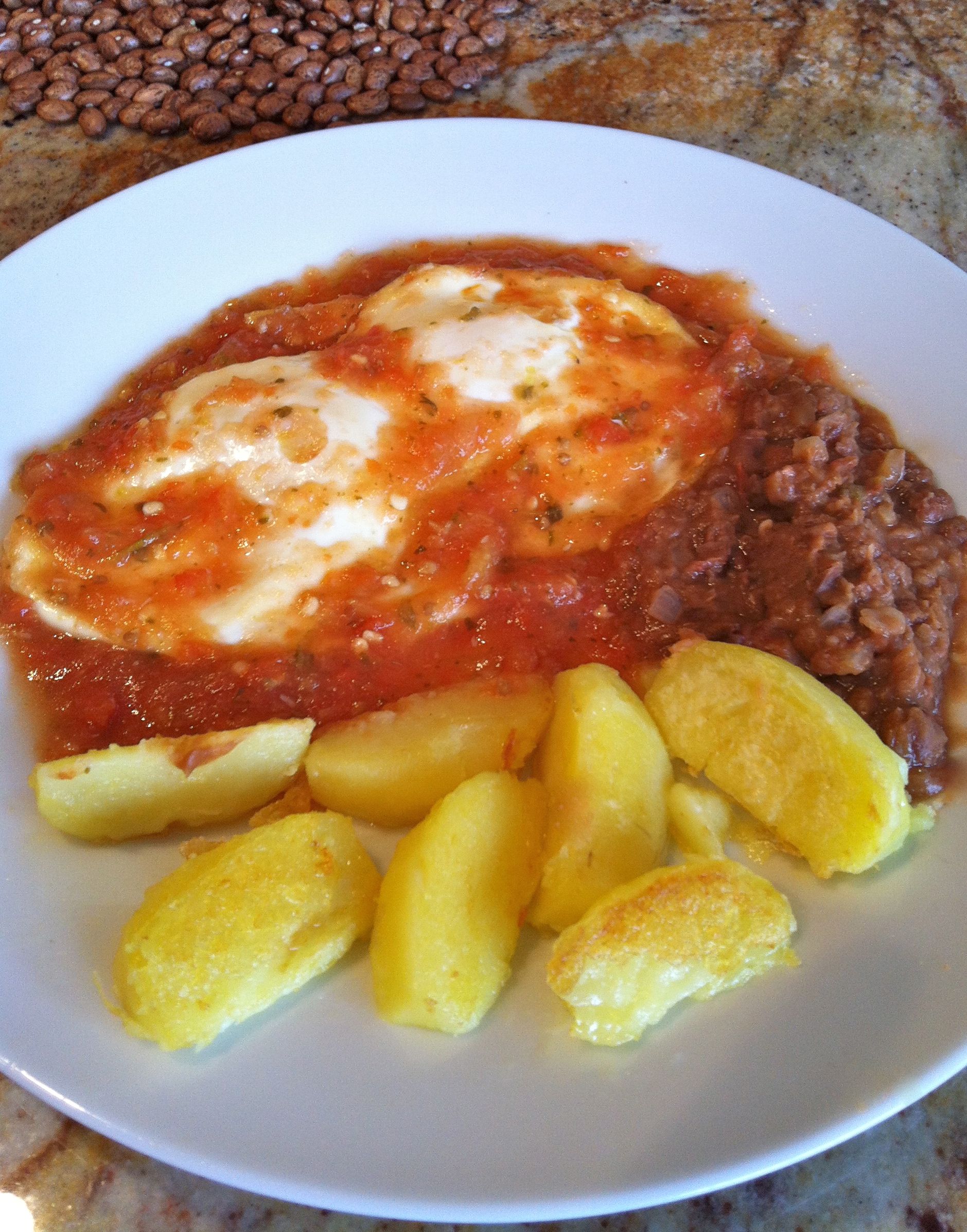 Ingredients
2 eggs
1/2 cup salsa ranchera (recipe is here)
1 small waxy potato, peeled and cut into small wedges
1 quart water
2 tablespoons canola or other vegetable oil
1/2 cup refried beans, heated through (recipe is here, and the beans can stay in the fridge up to a week)
Method
1. Peel and cut the potatoes into small wedges.
2. In a saucepan, bring the water to a boil and then add the potatoes, cook at a simmer for 7–9 minutes or until the potato wedges have softened but are still a little resistant when pierced with a toothpick or fork. They will cook completely during  the next step.
3. Drain the potatoes, and then add them to a skillet where you have heated 1 tablespoon canola oil over medium heat. Let them cook for 3–5 minutes to allow them to get a little crispy and develop a golden color. Set aside.
4. Heat the salsa ranchera in a small pan and set aside.
5. In a nonstick skillet, heat 1 tablespoon canola oil over medium heat. Gently add the two eggs and cook slowly. If you like them sunny side up, just let them cook a bit. But I like them cooked more, sowhen the white is cooked, flip the eggs over using a rubber spatula. With practice you will not need a spatula; you will just flip them in the pan. Cook the eggs as you like them.
6. Place the eggs on a plate, along with the potatoes and the hot beans. Pour the hot salsa ranchera over the eggs.
Serve immediately with corn or wheat tortillas.  Saucy and tasty huevos rancheros!
NOTE: If you found my article helpful, I invite you to follow me on Twitter, Instagram and Facebook, or subscribe below for updates (I'll email you new essays when I publish them).
---
---