Romaine and Artichoke Salad, Chervil Vinaigrette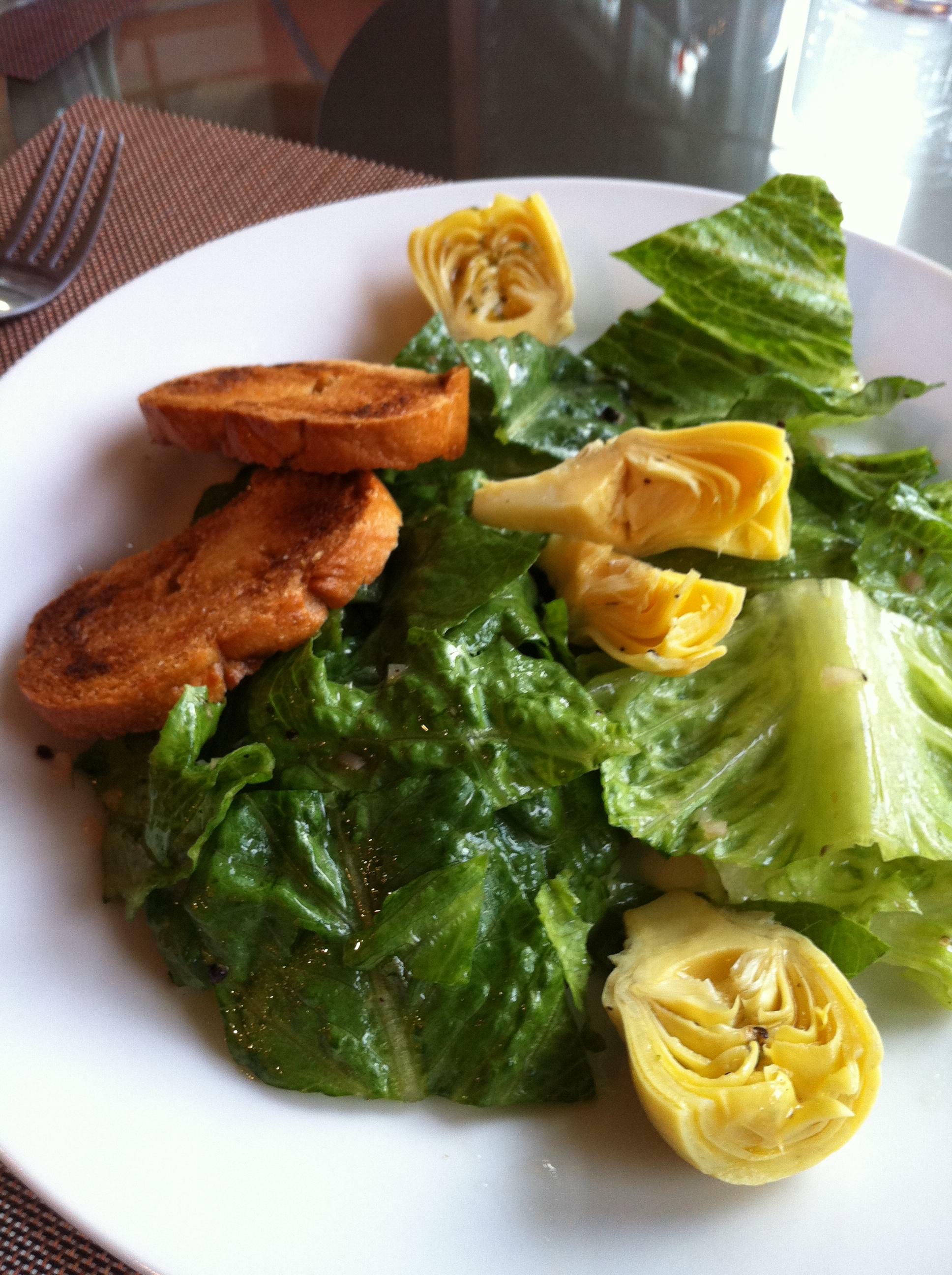 This crunchy salad gets a velvety, unctuous mouthfeel from a vinaigrette infused with chervil.
Recipe for Four
Ingredients
Greens:
6 cups romaine lettuce, washed, dried, cut into medium pieces
8 marinated artichoke hearts, halved or quartered, with tender leaves included
Vinaigrette:
6 Tbsp extra virgin olive oil
1 tsp dried chervil or 4 tsp fresh
1/8 tsp fresh garlic, crushed into a paste
2 Tbsp white wine vinegar
1/4 tspn salt or t.t.
1/4 tspn ground black pepper
1/2 Tbsp finely diced shallot
Garlic Croutons:
8 thin slices dry french baguette
1 garlic clove
1 Tbsp extra virgin olive oil
Method
1. To make the croutons, peel the garlic and rub both sides of each slice of bread, then brush both sides with olive oil. Toast under a broiler so that both sides are deeply browned.
2. To make the vinaigrette, add the chervil to the olive oil and let stand for one hour.
3. Add all the other ingredients to the chervil-infused olive oil and whisk or shake together vigorously to emulsify.
4. Gently coat the greens with the vinaigrette.
3. When serving, arrange the artichoke hearts alongside and on top of the romaine lettuce. Add two garlic croutons per plate.
NOTE: If you found my article helpful, I invite you to follow me on Twitter, Instagram and Facebook, or subscribe below for updates (I'll email you new essays when I publish them).
---
---