Recipe for "fideo," a TexMex Classic
Tonight's dinner is a delicious family favorite, Fideo. I grew up with this flavorful coiled vermicelli stewed with tomatoes, onions and garlic.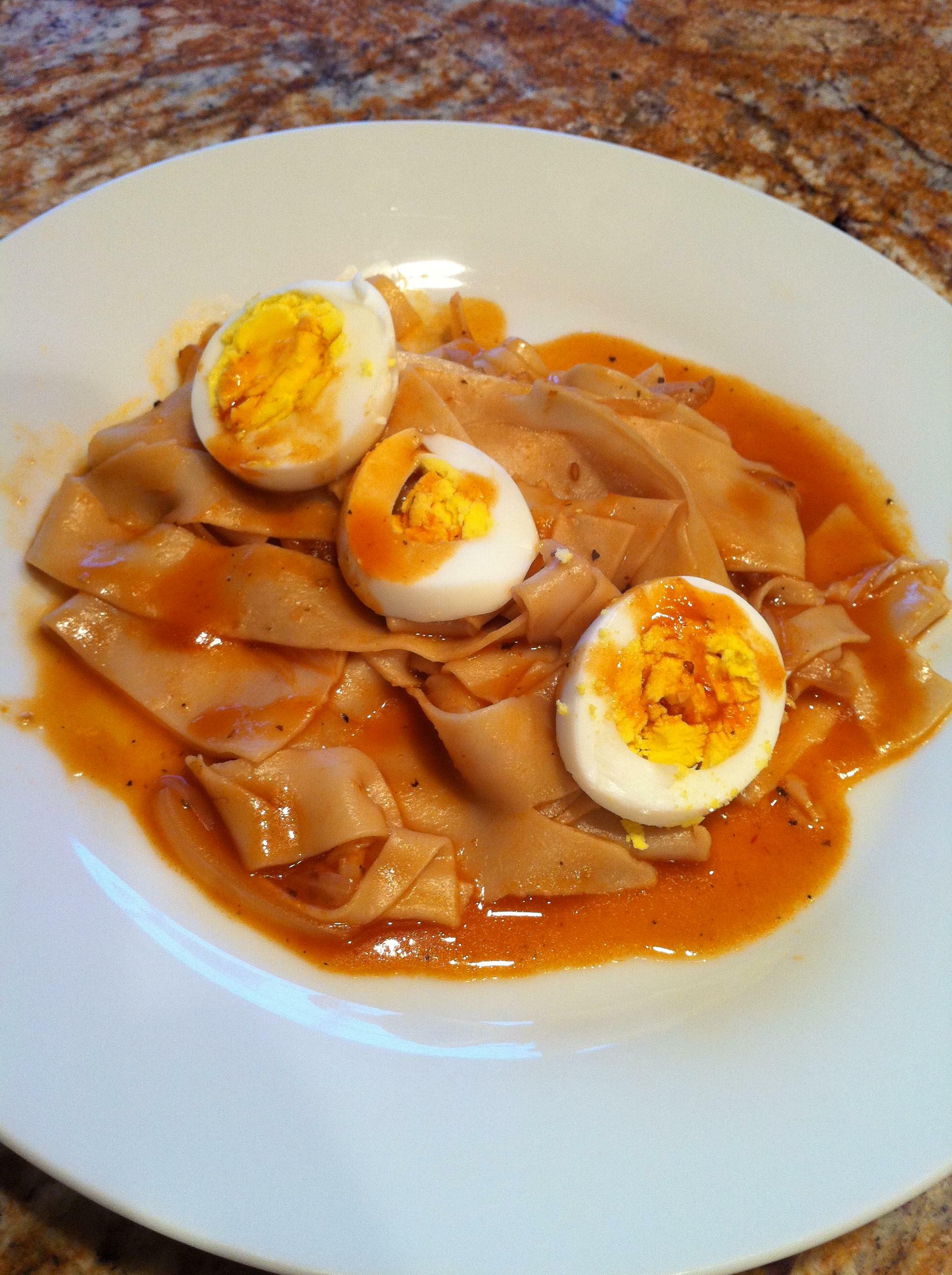 2 roma tomatoes, diced (or 4 oz canned tomato sauce–Hunts!)
small white onion, sliced
1 clove garlic
8 black peppercorns
1/8 tspn or slightly less cumin
1/2 lb fideo( coiled vermicelli), broken a bit (ok, in my picture tonight I used homemade pasta I had leftover from the night before, but vermicelli, fideo, is the traditional dish)
5 cups water
2 Tbsp canola or other vegetable oil
4 eggs

Method
in a large saute pan heat the oil and saute the onion until translucent.
In a separate skillet toast the vermicelli slightly in a bit of oil.
In a molcajete mash the black pepper, garlic and the cumin into a fine paste. Use any mortar and pestle or small food processor if you don't have a molcajete.
Add a few tablespoons of water to the paste and then pour it into the onions.
Add the tomatoes or tomato sauce and the rest of the water and bring to a boil.
Add the toasted vermicelli and cook uncovered until done and the broth is reduced.
Hard boil the eggs, slice them and place them atop the cooked fideo. I grew up with the eggs being optional, but some families include the eggs religiously.
¡Buen provecho y acuérdate de tu familia!
NOTE: If you found my article helpful, I invite you to follow me on Twitter, Instagram and Facebook, or subscribe below for updates (I'll email you new essays when I publish them).
---
---