Champagne Cocktail – "The Southwest Sunrise"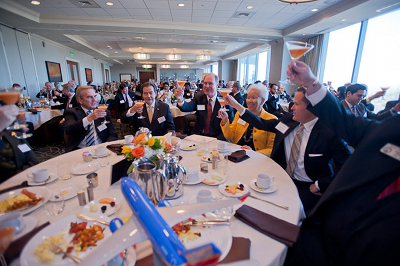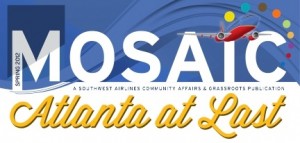 I was asked to create a signature cocktail to celebrate Southwest Airlines' initiation of flight service to the Atlanta region.  I created this red jalapeño champagne cocktail that incorporates red jalapeño jelly for an unctuous mouth feel, and a light bite.  A champagne cocktail always adds sparkle to a celebration.
Below are excerpts from Southwest Airlines "Mosaic" newsletter Front page:
SOUTHWEST AIRLINES RECEIVED A WARM WELCOME….the Chamber closed with a celebratory toast which featured a breakfast cocktail created exclusively for the occasion by renowned Chef Adán Medrano."
"The signature cocktail called 'The Southwest Sunrise' included ingredients that symbolically described the event itself….It was certainly a beautiful morning on the 26th floor of the Buckhead Club as we toasted our arrival in Atlanta."
 "The Southwest Sunrise"
A Celebratory Toast Presented to Southwest Airlines
By
The Latin American Chamber of Commerce of Georgia
La Cámara
"The Southwest Sunrise" begins with lush peach nectar to ground us in our region, the richness and beauty of Georgia.  It is blended with the juice of Guava, native to Mexico, Central America and South America.  Tamarind adds another layer of richness along with a hint of Jalapeño jelly. "The Southwest Sunrise" is then finished with Mexican lime juice and a dash of sparkling water, refreshing and effervescent as our future: one community, many histories, working together for our common good.

Champagne Cocktail Recipe (serves 4)
4 fl. oz. Peach nectar, chilled
4 fl. oz. Guava juice, chilled
2 fl. oz. Tamarind juice, chilled
2 tsp. Red Jalapeño jelly
4 tsp. Mexican lime juice, chilled
2 fl. oz. Sparkling water, chilled
Thin slices of lime peel for garnish and aroma
Method:
Blend all the ingredients except the sparkling water and lime peels in a blender until the Jalapeño jelly is completely blended and a froth has developed.
Add the sparkling water and then pour into four martini glasses and garnish with lime peel.
Note: "The Southwest Sunrise" cocktail substitutes the sparkling water with 8 ounces of champagne, served in a white wine glass.
"The Southwest Sunrise" was created for the
Latin American Chamber of Commerce of Georgia
by Chef Adán M. Medrano, Houston, Texas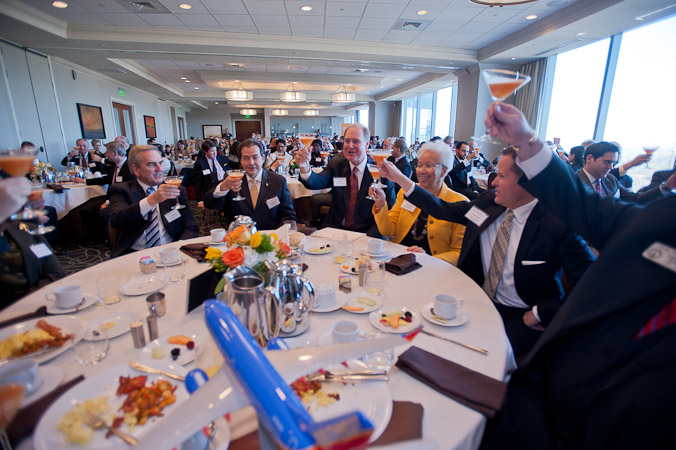 President and CEO of Southwest Airlines, Gary Kelly, (3rd from left) with guests at the Buckhead Club, toast with "The Southwest Sunrise" signature cocktail.
NOTE:  photos of Mosaic newsletter masthead and breakfast group courtesy of Southwest Airlines
NOTE: If you found my article helpful, I invite you to follow me on Twitter, Instagram and Facebook, or subscribe below for updates (I'll email you new essays when I publish them).
---
---