Hibiscus Drink, "Agua De Jamaica"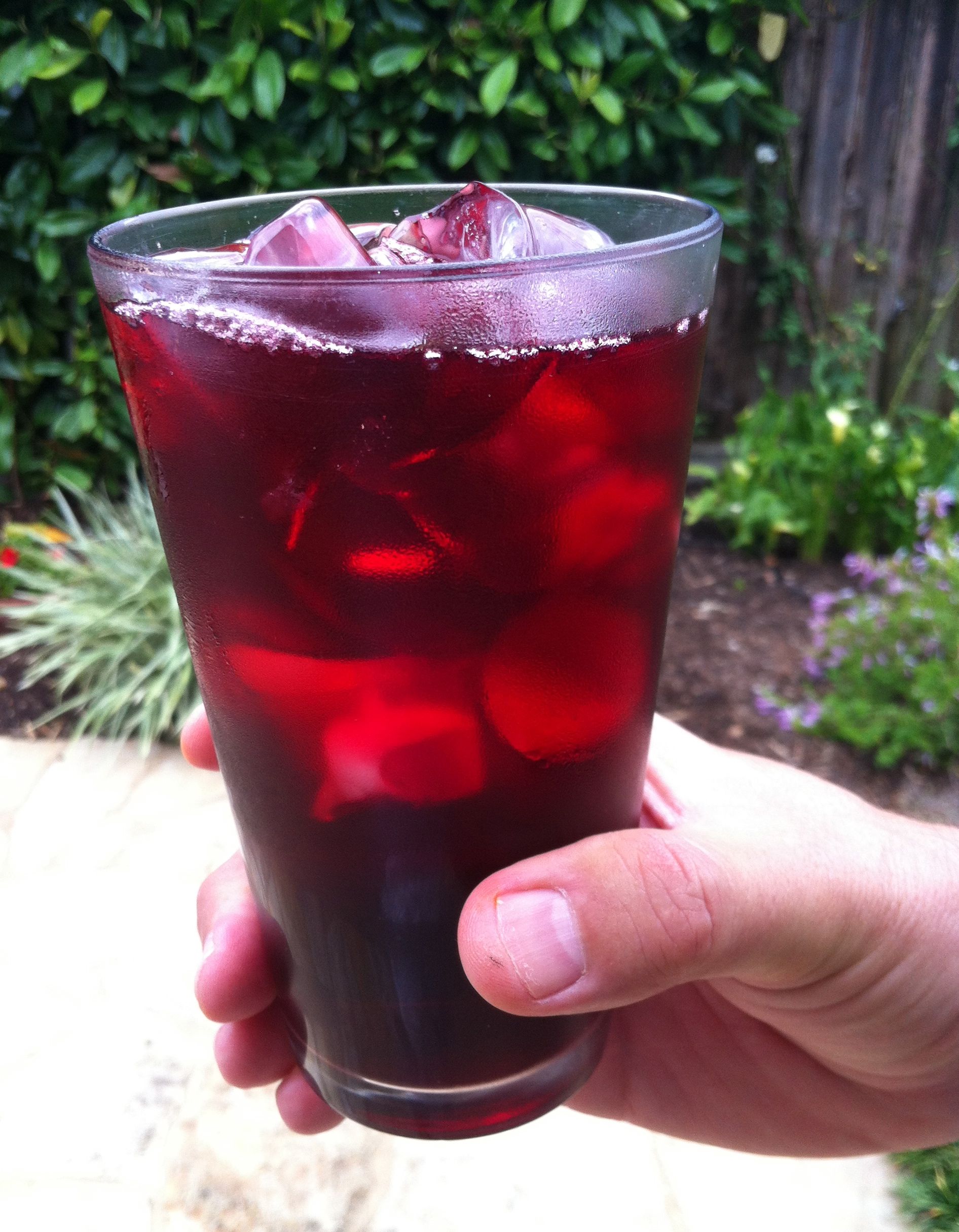 Here's a recipe from my archives.  It's one of our traditional aguas frescas and perhaps the most famous.  I'm re-posting it in honor of the beautiful, warmer spring weather we're starting to enjoy here in Texas.
It's simple to make and a delight when you are outdoors. It is also a health-promoting drink. Clinical tests conducted in Oaxaca in 2005 showed that the drink reduced cholesterol by 35%, with an increase in high density cholesterol (good cholesterol)  and reduction of tryglycerides, the fat that can clog arteries.¹  I drink it as often as I can because it's delicious.
The recipe is from Truly Texas Mexican: A Native Culinary Heritage published by Texas Tech University Press.
Recipe (makes 2 quarts)
Ingredients
2 quarts filtered water
3/4 cup dried Flores de Jamaica, Hibiscus flowers
1/2 cup sugar or 1/3 cup light Agave Nectar
Method
1.  Bring the water to a boil, add the flowers and boil for 15 minutes
2.  Turn off the heat and let the water cool to room temperature
3. Strain through a fine mesh sieve, add the sweetener, and cool in the fridge for a couple of hours.
Serve over ice.
REFERENCES:
1. "Flor De Jamaica orgánica de México (Hibiscus sabdariffa L.)  http://vinculando.org/mercado/flor_jamaica.html
NOTE: If you found my article helpful, I invite you to follow me on Twitter, Instagram and Facebook, or subscribe below for updates (I'll email you new essays when I publish them).
---
---