Fried Chile Serrano Salsa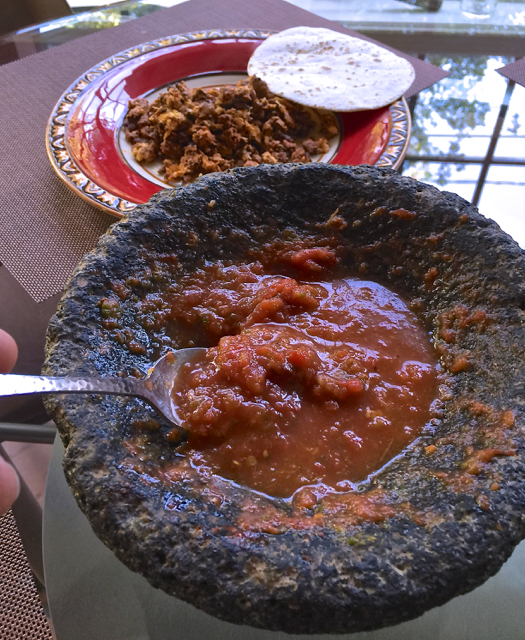 Chile Serrano is my favorite chile.  I eat it raw at lunch or dinner,  biting into the green chile, herbaceous and refreshing.  A large variety of salsas feature Serrano and here, it's fried, so the taste is rustic.  The tomatoes are also cooked.Chile derives from the Nahuatl word, "chilli." The European scientific name is capsicum annum and it was first domesticated in MesoAmerica. It's origin is 9 thousand years ago (that's a long time).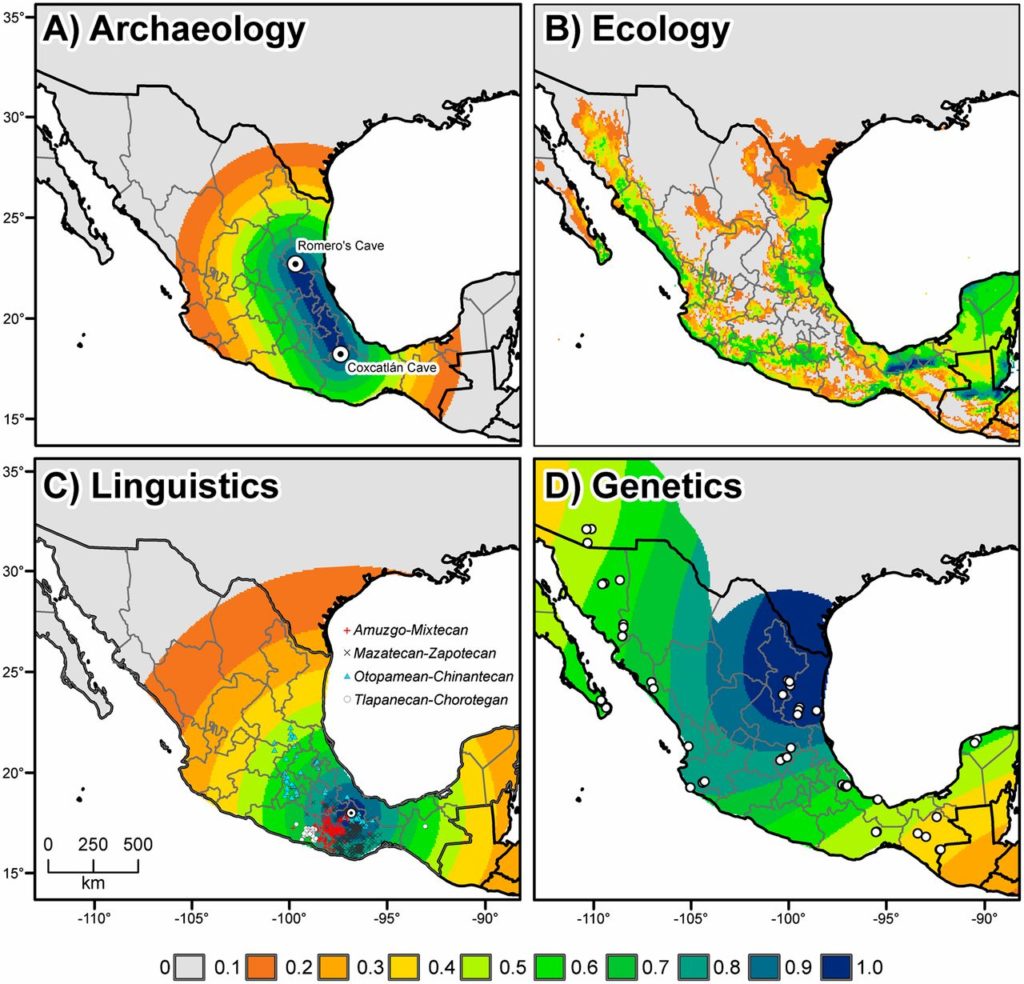 Our Texas Mexican Region (South Texas and Northeastern Mexico) features prominently in the history of this important, nutritous food.  These four maps give an interesting multi-disciplinary vew of the origin of domesticated capsicum annum.  Note that our Texas Mexican region has the strongest genetic evidence of domesticated chile.  So when you bite into that Chile Serrano, you can feel right at home because our ancestors have been doing that for thousands of years.
It just tastes good!
So, this is the recipe for frying the chile. Straightforward and robust.
Recipe
Ingredients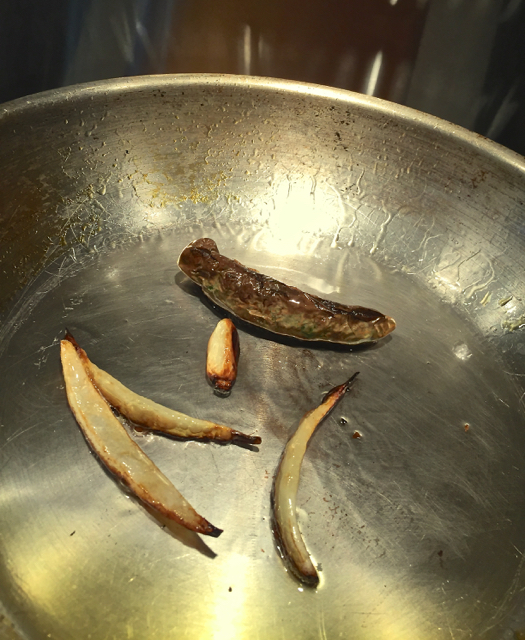 1 large Chile Serrano (3 1/2″ long) or 2 small ones
1 Garlic Clove
1 1/2 Tbs White Onion
2 Roma tomatoes, diced
1 Tbs Canola oil
1/4 Cup Water
1/2 tsp Salt
Method
1.  Heat the oil in a skillet, medium heat, and fry (sautée) the chile, onion and garlic until they turn a deep color and have black spots.  the Chile Serrano will lose of its green color.
2.  Remove all of the ingredients from the skillet, place them in a molcajete, and mash them to a fine paste.
3. Add the tomatoes to the pan and cook them for 4 minutes, until much of the juice has evaporated.  Add the tomatoes to the molcajete and incorporate them into the chile paste.
4. Add the water to the pan and scrape the pan to unstick all the browned bits.  Add this to the molcajete and mix well.
This is a salsa that's perfect for warming up your kitchen on a wintry day.  And in a few weeks when you are cooking outdoors, it's perfect for tacos with grilled meats. Enjoy.
http://www.pnas.org/content/111/17/6165.abstract
NOTE: If you found my article helpful, I invite you to follow me on Twitter, Instagram and Facebook, or subscribe below for updates (I'll email you new essays when I publish them).
---
---