New Food Documentary Begins Filming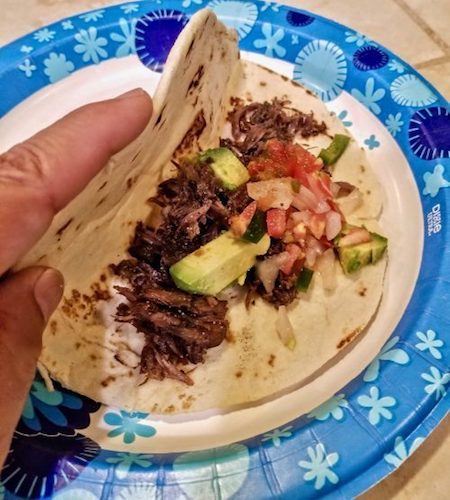 I'm thrilled to share with you the good news that we've begun filming a new food documentary, the untold story of the 10,000 year culinary traditions of Texas.  We began in San Antonio's Westside, where families dig earth ovens and slow-cook meat over 12 hours.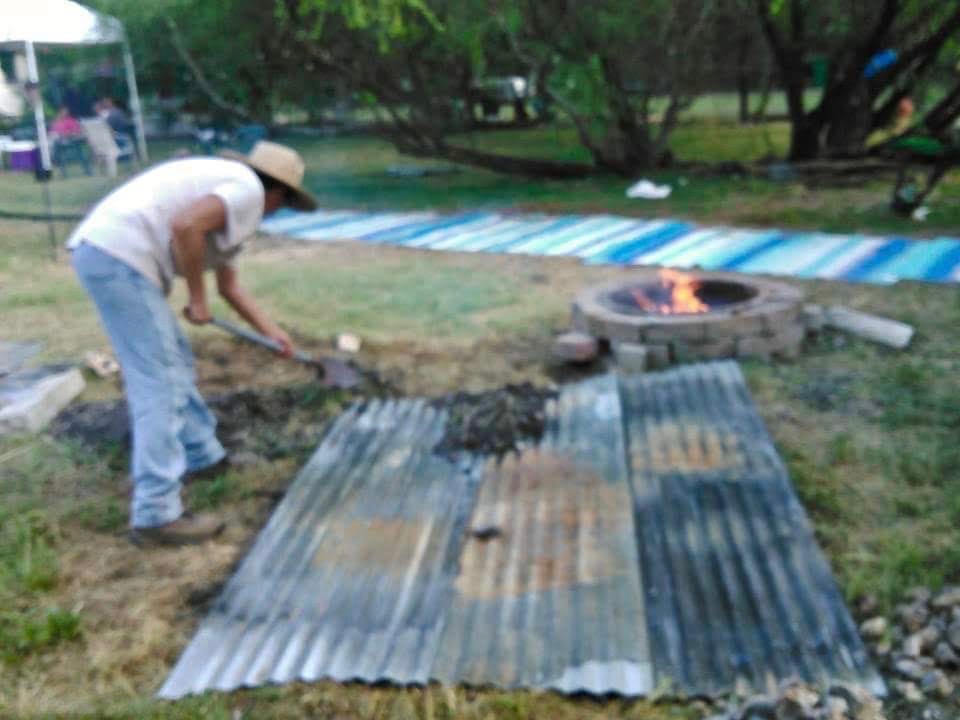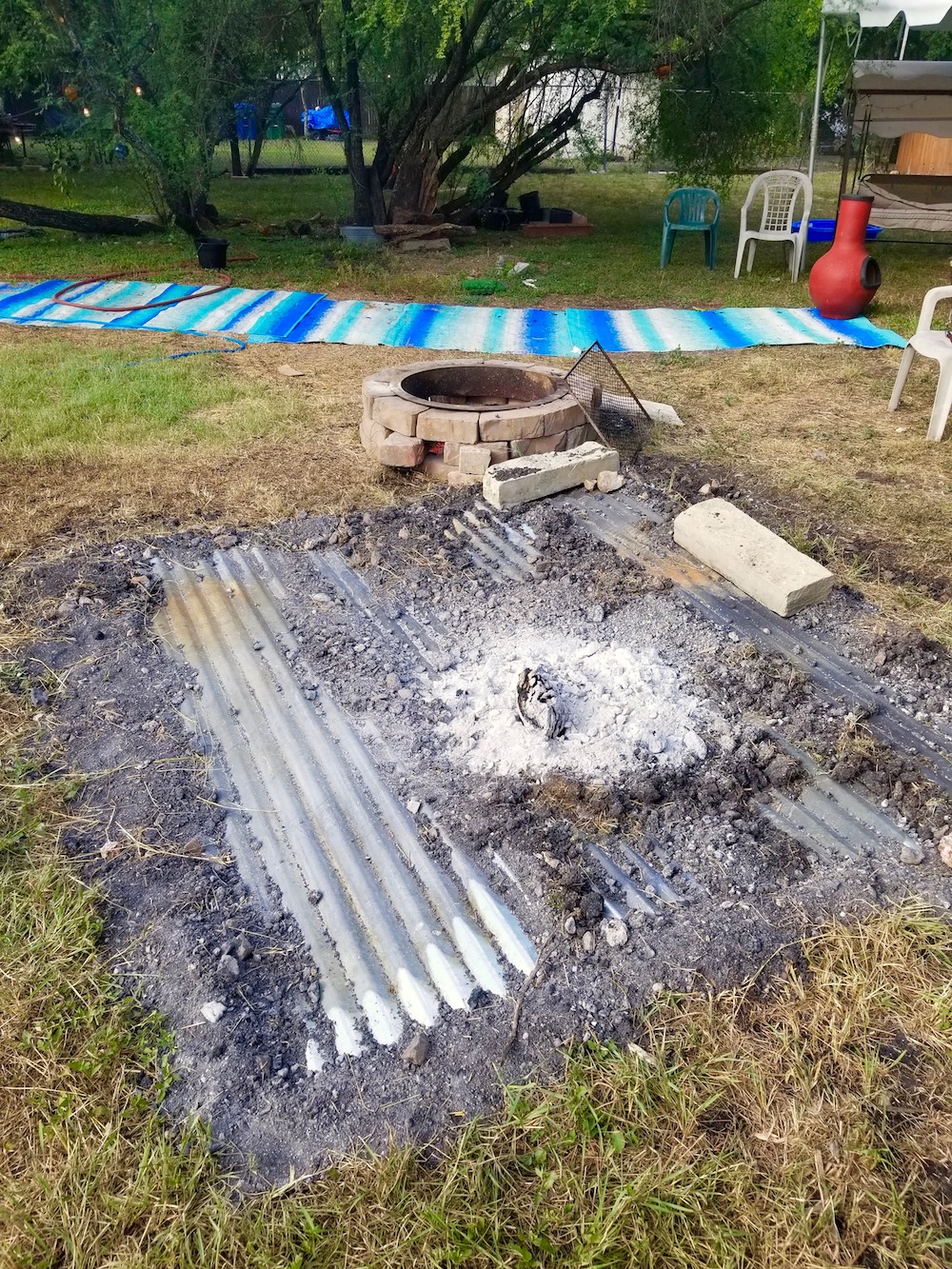 Tightly sealed, moisture steams the meat while the spices penetrate over time.  Rocks are heated in an open fire, then placed at the bottom of the earth oven to create the heating element.  Hot coals line the edges.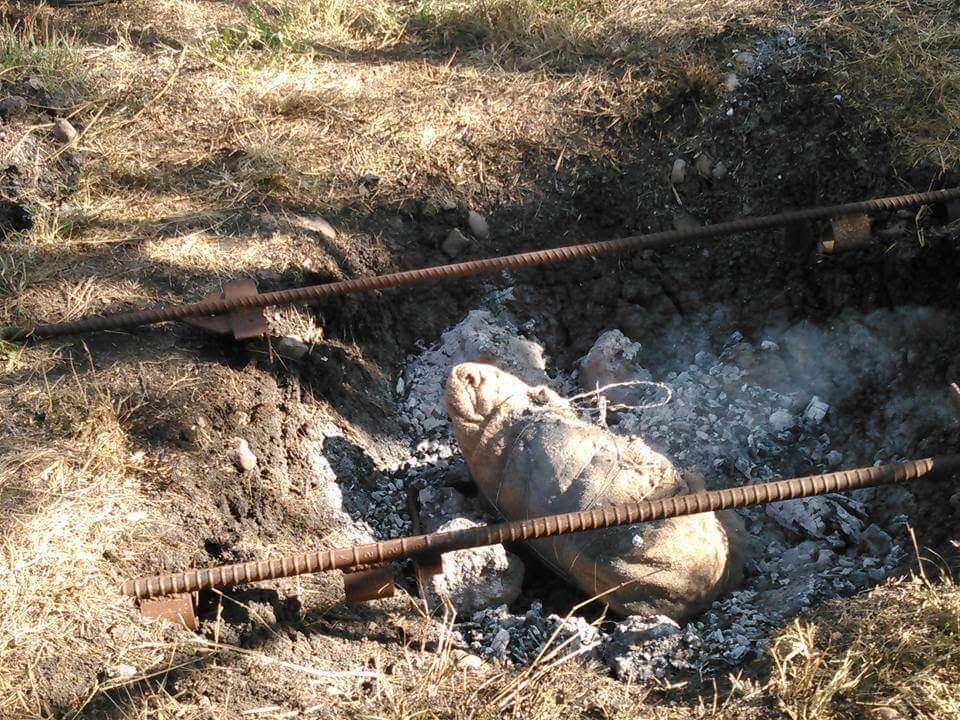 Edges of the meat are slightly crisp while the inside is moist and fork tender.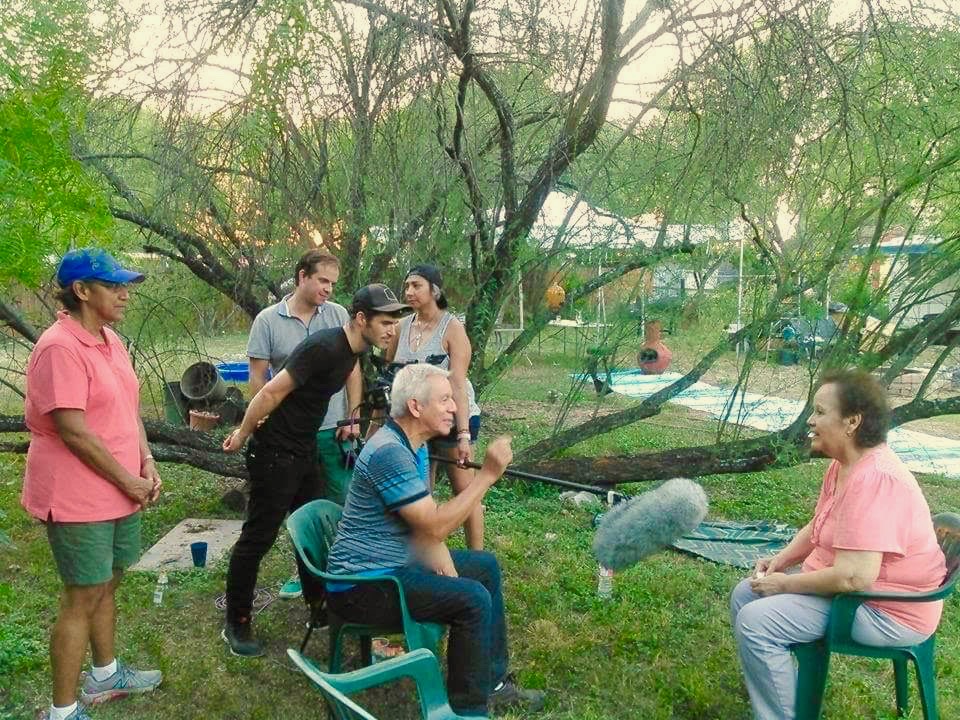 I interview families who continue the tradition of cooking meats in earth ovens.  The documentary focuses on home cooking, "comida casera," to explain the nuances of flavor and how generations hand down the deft execution of technique.
"The Roots Of Texas Mexican Cooking" is a film that includes home cooks in Mexican American, Native American homes all across Texas. The secrets of home cooking are rooted in Native American history and traditions.  One of the featured home cooks is Rosalia Vargas who works both with an electric blender and the traditional volcanic rock metate (rectangular mortar) to grind and purée seeds, dried chiles, vegetables.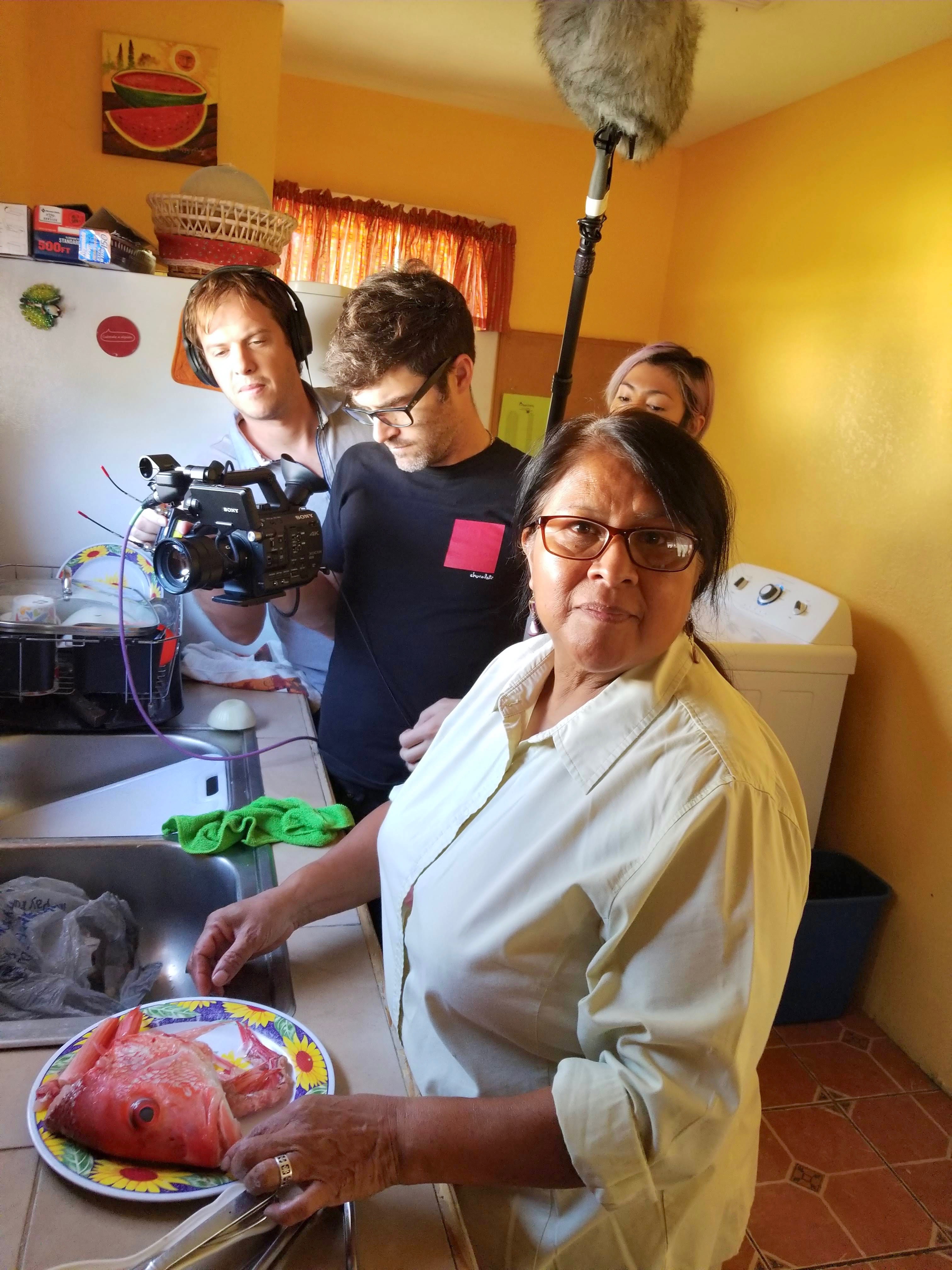 In her home kitchen, Rosalia prepares an appetizer called "Minilla" that is made with either shark or the more readily available red snapper.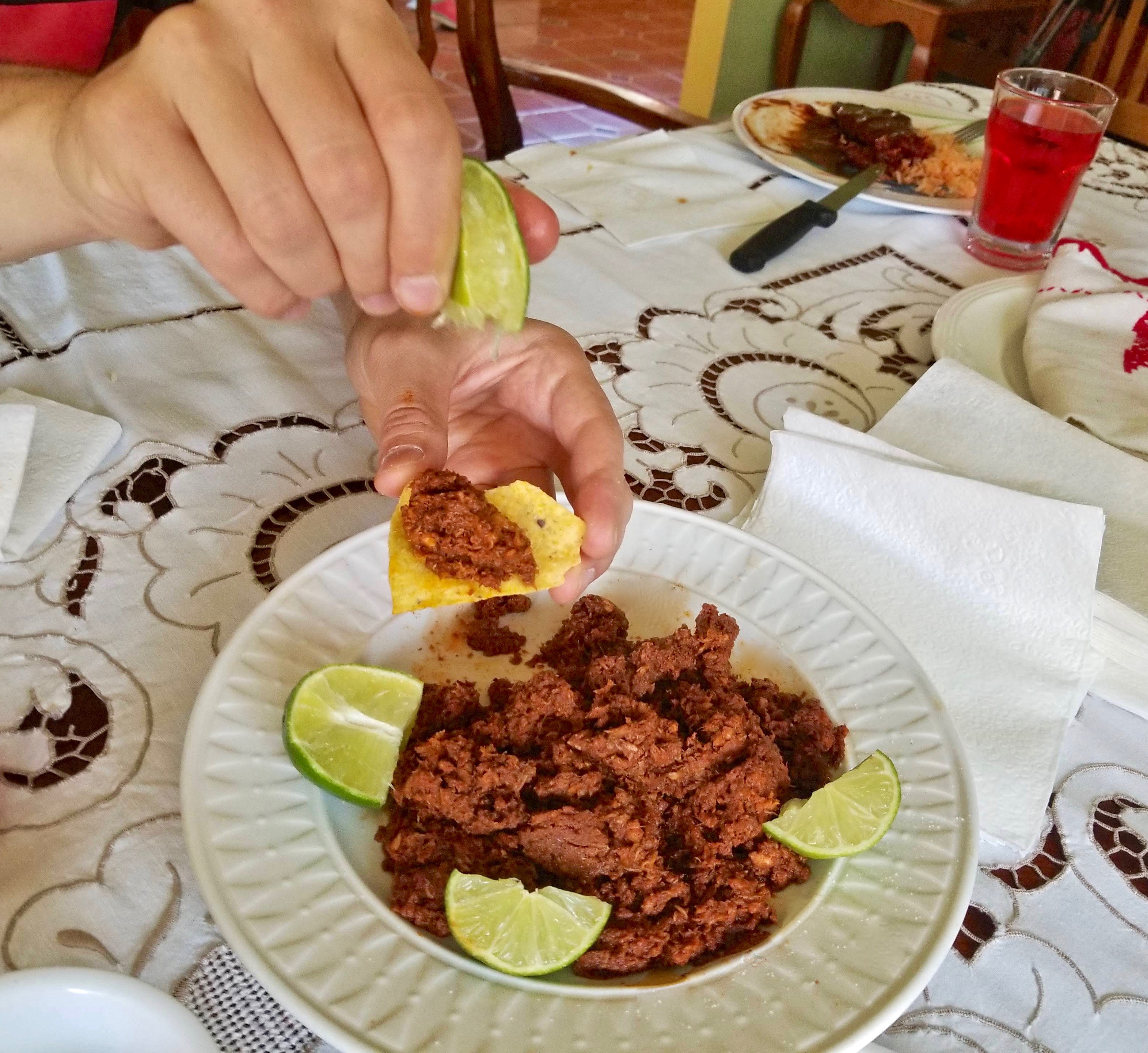 "Minilla" is served on corn wafers or crackers, sprinkled with lime juice.  It's amazing.  This appetizer, and other morsels are deliciously served in the Mexican American homes of Texas.  In the film I will uncover  the grassroots knowledge and wisdom regarding use and sustainability of seafood, a wide assortment of fresh vegetables, and ancients foods like nopalitos and dried chiles.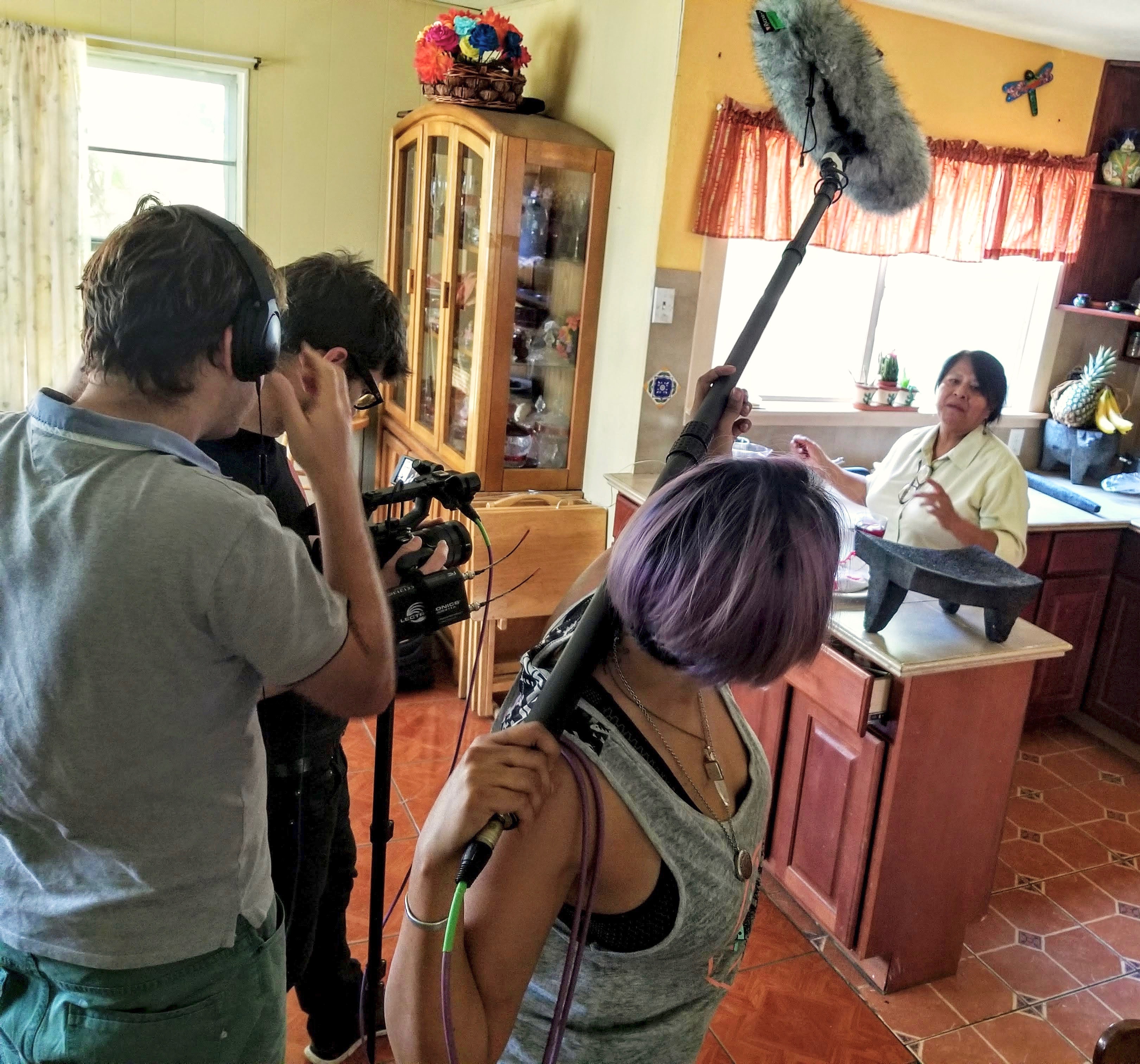 The sliced pork is first poached, then sautéed. It is bathed in a chile guajillo adobo that's blended with cloves, allspice berries, cinnamon.  The garnish is white onion that's been soaked in cold water with fresh lime juice.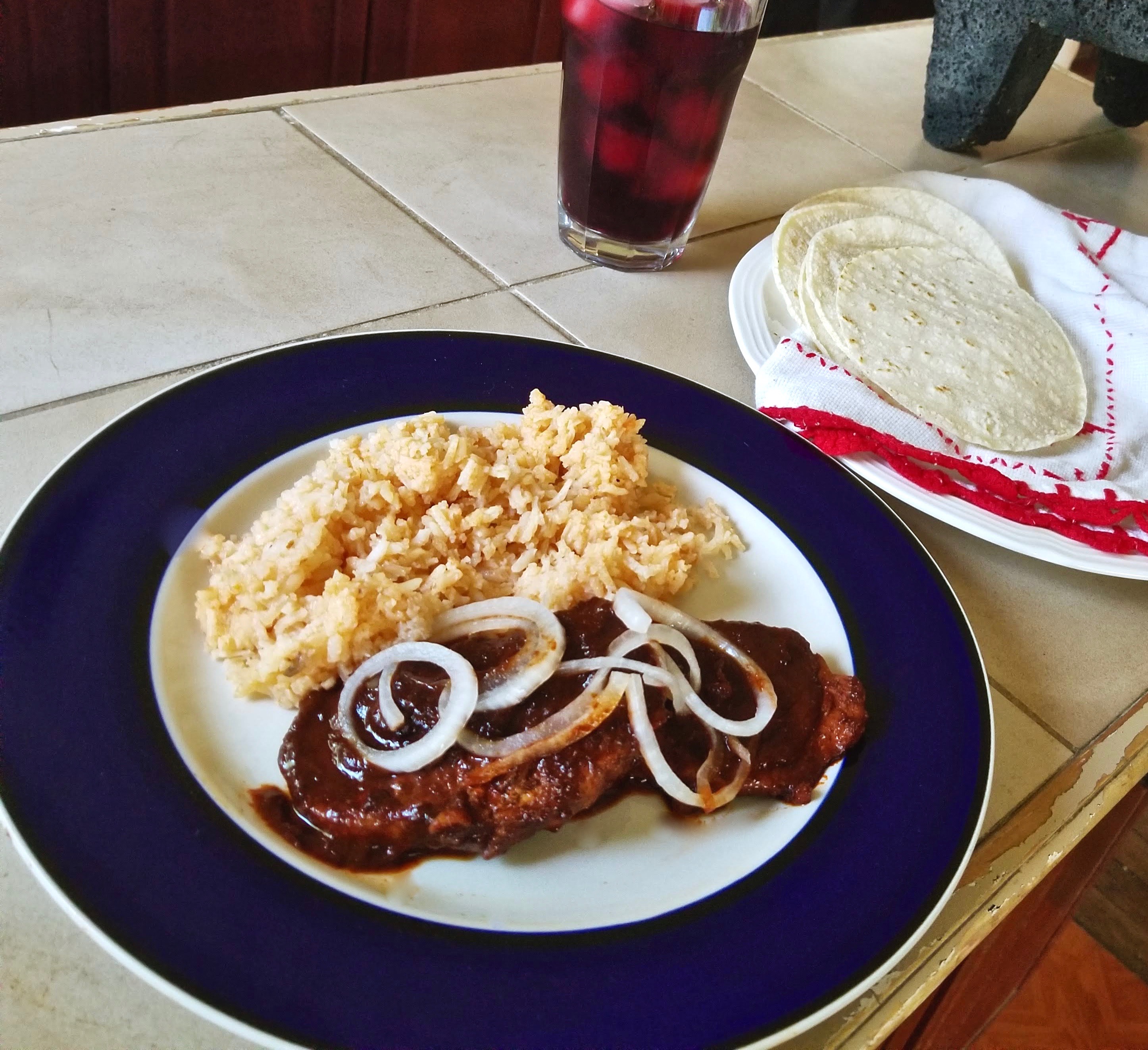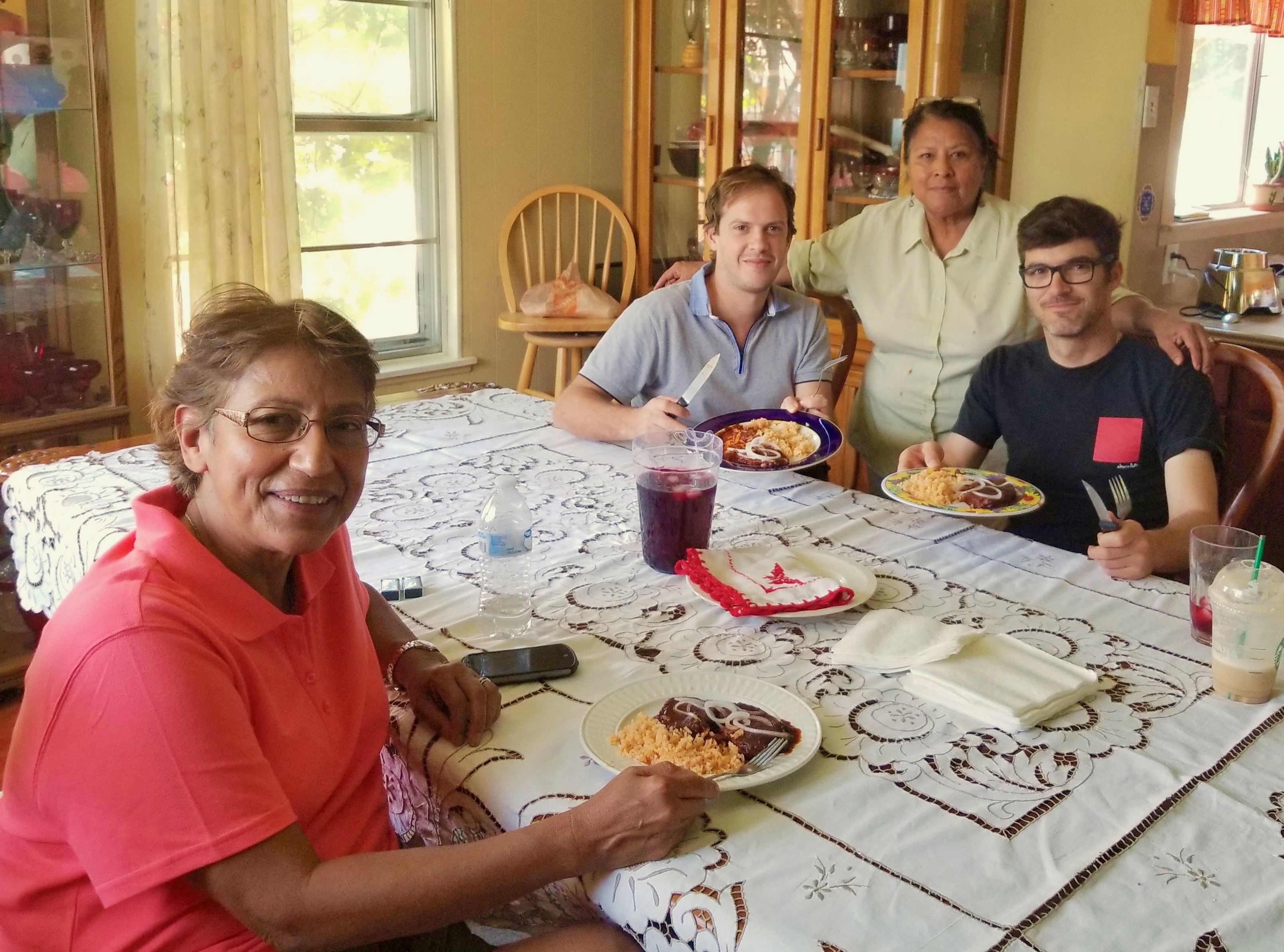 The production crew for this new documentary is comprised of Latin American and Texas Filmmakers.
Executive Producer:  Adán Medrano (USA)
Producer: Virginia Díaz (USA)
Director: Anibal Capoano (Uruguay)
Cinematographer: Gabriel Bendahan (Uruguay)
The film will be distributed to PBS stations in the US and on broadcast TV stations in Latin America.
Here's the recipe for a barbacoa taco that is finger-licking delicious.  The recipe is for folk who don't have the space in the backyard to make a real, traditional earth oven.  But you'll love this barbacoa recipe, cooked in the oven for 8 hours.
I call it barbacoa al horno.  Hope you enjoy!
Post your comments here.
NOTE: If you found my article helpful, I invite you to follow me on Twitter, Instagram and Facebook, or subscribe below for updates (I'll email you new essays when I publish them).
---
---