Tacos de Pescado, Fish Tacos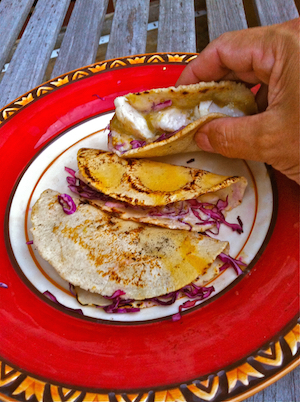 These fish tacos are a variation of the famous Baja California fish taco. I omit the wheat flour batter, thereby focusing exclusively on the flavor and texture of the freshly-made corn tortilla. It also foregrounds the sweet fresh fish.  I use tomatillo salsa to continue the tartness of the cabbage and lime.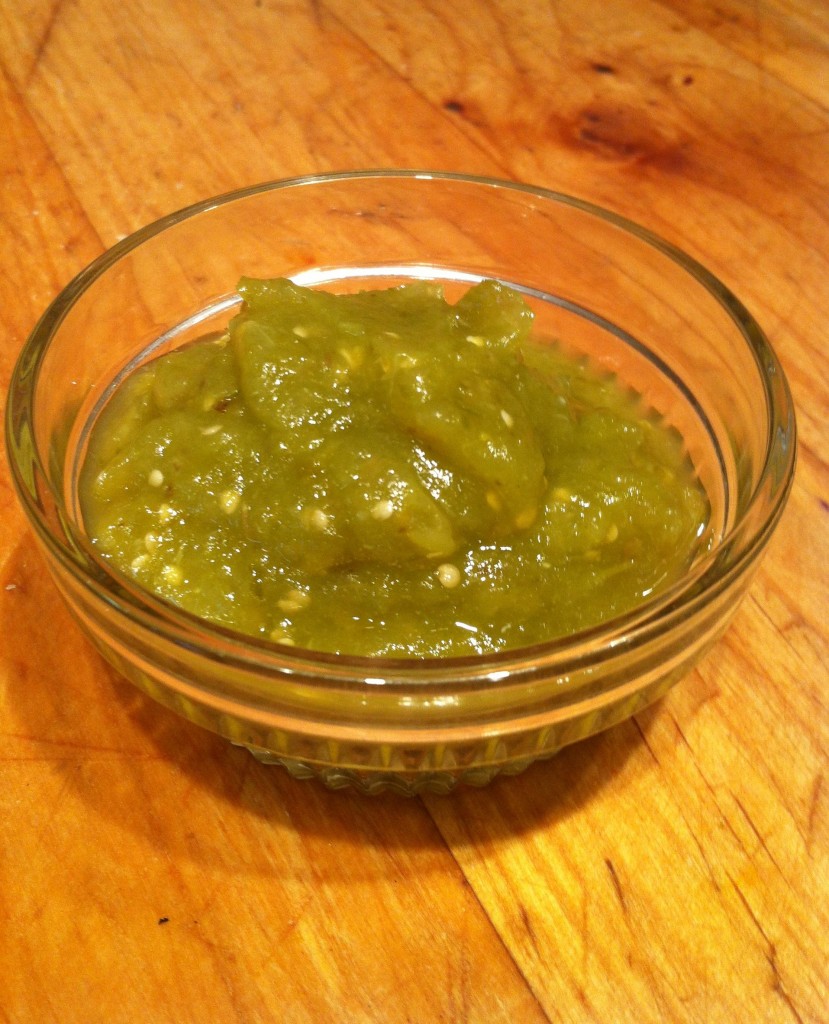 I love the Baja California battered fish tacos, of course, but also find these really delicious.  I like that we continue, in our region, to learn from each other through exchange of recipes. We tweak ingredients and techniques and this is what gives us a unique character.
Recipe for Fish Tacos
Adapted from the cookbook, "Truly Texas Mexican: A Native Culinary Heritage In Recipes"
Ingredients (Makes 6 tacos)
8 oz Red Snapper fillets
6 corn tortillas.  NOTE:  If you like to cook, I urge you to give yourself the gift of a couple of hours to enjoy making masa using corn flour and crafting fresh tortillas.  Fresh corn tortillas will transform your taco! — Click here for the recipe that you can print.  
(If you can't make the fresh corn tortillas ) make sure to rehydrate the store-bought ones before roasting them on a very hot comal, griddle, as explained in this previous blog. )
4 oz. Peanut oil
For the cabbage:
2 cups very thinly sliced, shredded cabbage
1 Tbs rice vinegar
1 Tbs white wine vinegar
1/8 tsp salt
For the lime cream sauce:
1/4 cup mayonnaise
1/2 cup sour cream
1/8 tsp chile de arbol, powdered (you can pulverize it in a molcajete or other mortar and pestle)
1 1/2 tsp Mexican lime juice (key limes)
1/8 tsp salt
For the cooked tomatillo salsa:
4 oz tomatillos.  This is either one very large one or several little ones.  Total volume is one cup.
1 Chile Serrano
1 garlic clove, unpeeled
1/8 tsp salt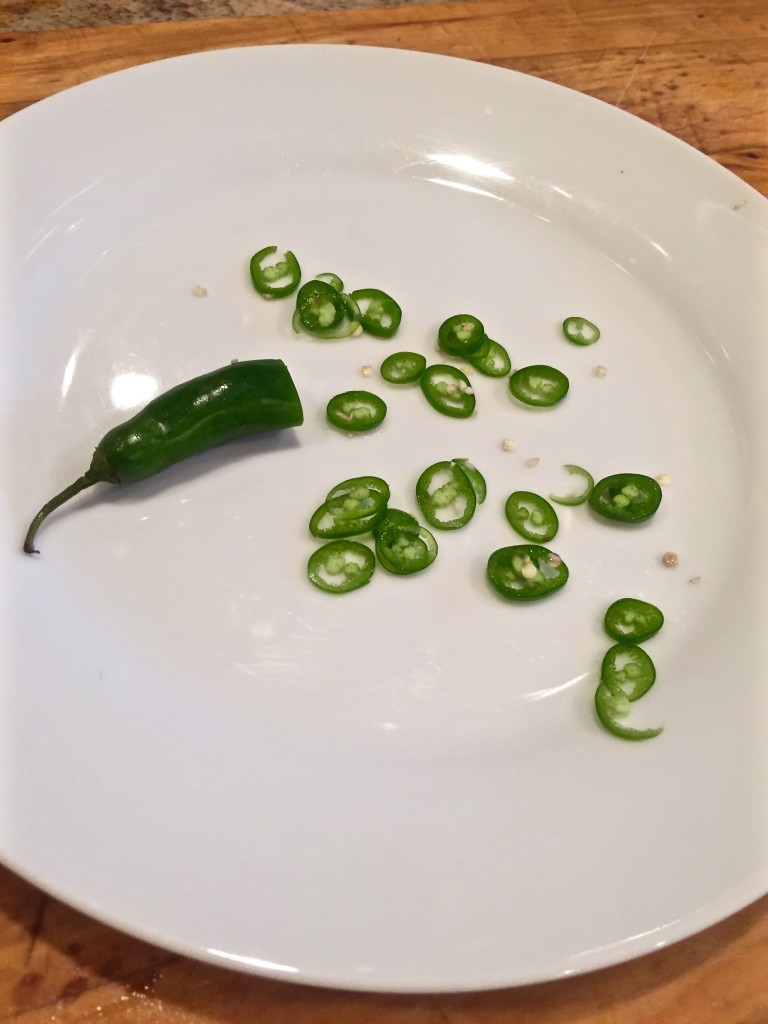 Method:
1.  In a bowl, toss and coat the cabbage with the vinegars and salt. Set aside.
2. In a saucepan, place the tomatillo, chile and garlic. Cover with water and boil until the  chile and tomatillos change color, becoming darker.
3. Drain them. Peel the garlic. Mash the garlic and chile in a molcajete until they form a paste.  Add the cooked tomatillo and mash again to combine.  You can do this in a blender too.  Set aside in a bowl.
4. Wash the fish filet(s),  dry, and cut them into 3″ X 1″ strips.  Sprinkle with salt and set aside in fridge while you make the tortillas.
5.  Prepare the tortillas, either fresh or store-bought, and keep them warm and moist in a container lined with cloth.
6. In a 12″ skillet heat the peanut oil to the point that it shimmers but before it starts to smoke.  Add the pieces of fish and sauté on high heat for about one minute on each side, until they are cooked.  Remove  and place on paper towels.
TO ASSEMBLE THE TACOS:  divide the fish among the 6 tortillas and  top with the cabbage, a spoonful of the cream sauce and then a nice spoonful of the tart tomatillo salsa.  ¡Ay Dios Mío!
Buen Provecho.
NOTE: If you found my article helpful, I invite you to follow me on Twitter, Instagram and Facebook, or subscribe below for updates (I'll email you new essays when I publish them).
---
---