"Fideo" Is A Texas Mexican Classic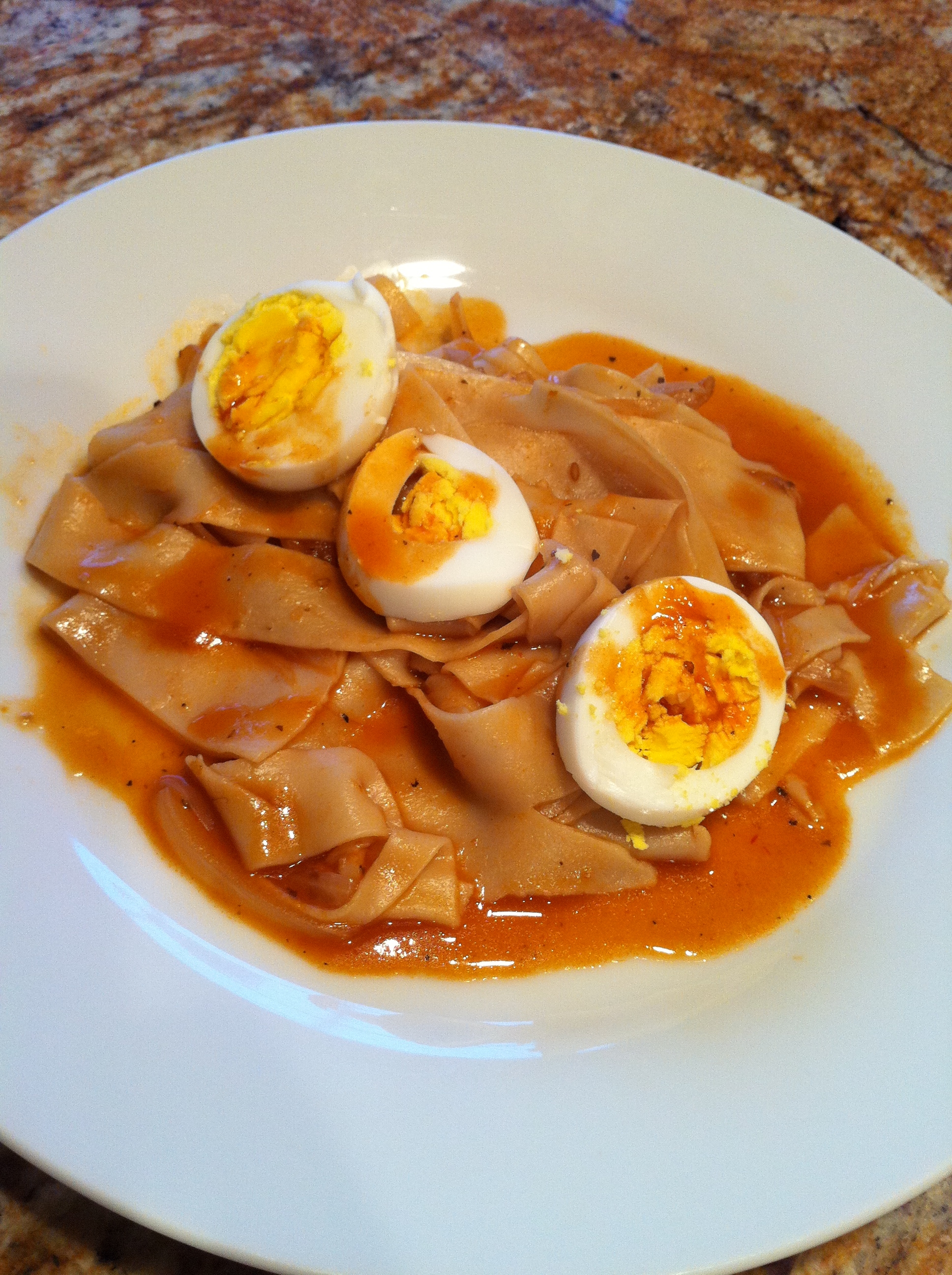 Fideo is a delicious family favorite and one that emphasizes our native tomato.  I first wrote about this some years ago, but decided to post this recipe again because I suddenly realized that our "Fideo" probably predates the Italian dish,  spaghetti with tomato sauce.
This realization came after I heard a paper delivered by Laura Sanchini (Canadian Museum of Immigration at Pier 21) at the annual meeting of the American Folkore Society in Santa Fe. Descended from Italian immigrants living in Canada, Sanchini described how the tomato did not appear in Italian cuisine until the late 19th century, and it began to take hold among most Italians only in the early 20th century.  This view of history, coupled with the fact that "Fideo" (Pasta with Tomato Sauce) appears in Mexico already by the 1700's, leads me to the view that we combined pasta with tomatoes long before the Italians did so.  Both Mexican and Italian uses of tomato are a delicious way to enjoy culture.
I grew up with this flavorful tomato broth with coiled vermicelli. The stewed tomatoes, onions and garlic gave every Mexican American child a boost of delicious identity and confidence.  Your kids will love it.
RECIPE
Ingredients
2 roma tomatoes, diced
small white onion, sliced
1 clove garlic
8 black peppercorns
1/8 tspn or slightly less cumin
1/2 Chile Serrano (optional)
1/2 lb fideo (coiled vermicelli), broken a bit (ok, in my picture tonight I used homemade pasta I had leftover from the night before, but vermicelli, fideo, is the traditional dish)
5 cups water
2 Tbsp canola or other vegetable oil
4 eggs

Method
1.  in a large saute pan heat the oil and saute the onion until translucent.
2.  In a separate skillet toast the vermicelli slightly in a bit of oil.
3.  In a molcajete mash the black pepper, garlic and the cumin (also chile serrano if you are using it) into a fine paste. Use any mortar and pestle or small food processor if you don't have a molcajete.
4. Add a few tablespoons of water to the molcajete paste and then pour it into the onions.
5.  Add the tomatoes or tomato sauce and the rest of the water and bring to a boil.
6.  Add the toasted vermicelli and cook uncovered until done and the broth is reduced.
7.  Hard boil the eggs, slice them and place them atop the cooked fideo. I grew up with the eggs being optional, but some families include the eggs religiously.
¡Buen provecho, and be thankful for immigration and human encounters that create new dishes!
NOTE: If you found my article helpful, I invite you to follow me on Twitter, Instagram and Facebook, or subscribe below for updates (I'll email you new essays when I publish them).
---
---