Cube Steak with Mushroom Sauce
At the end of a long day, how about sitting down to a deliciously simple, straightforward cube steak dinner. It's a cutlet.  Fast to make, very flavorful and if cooked right, tender.  It's from the round or top part of the animal and the mechanized "tenderizing" is just part of tradition.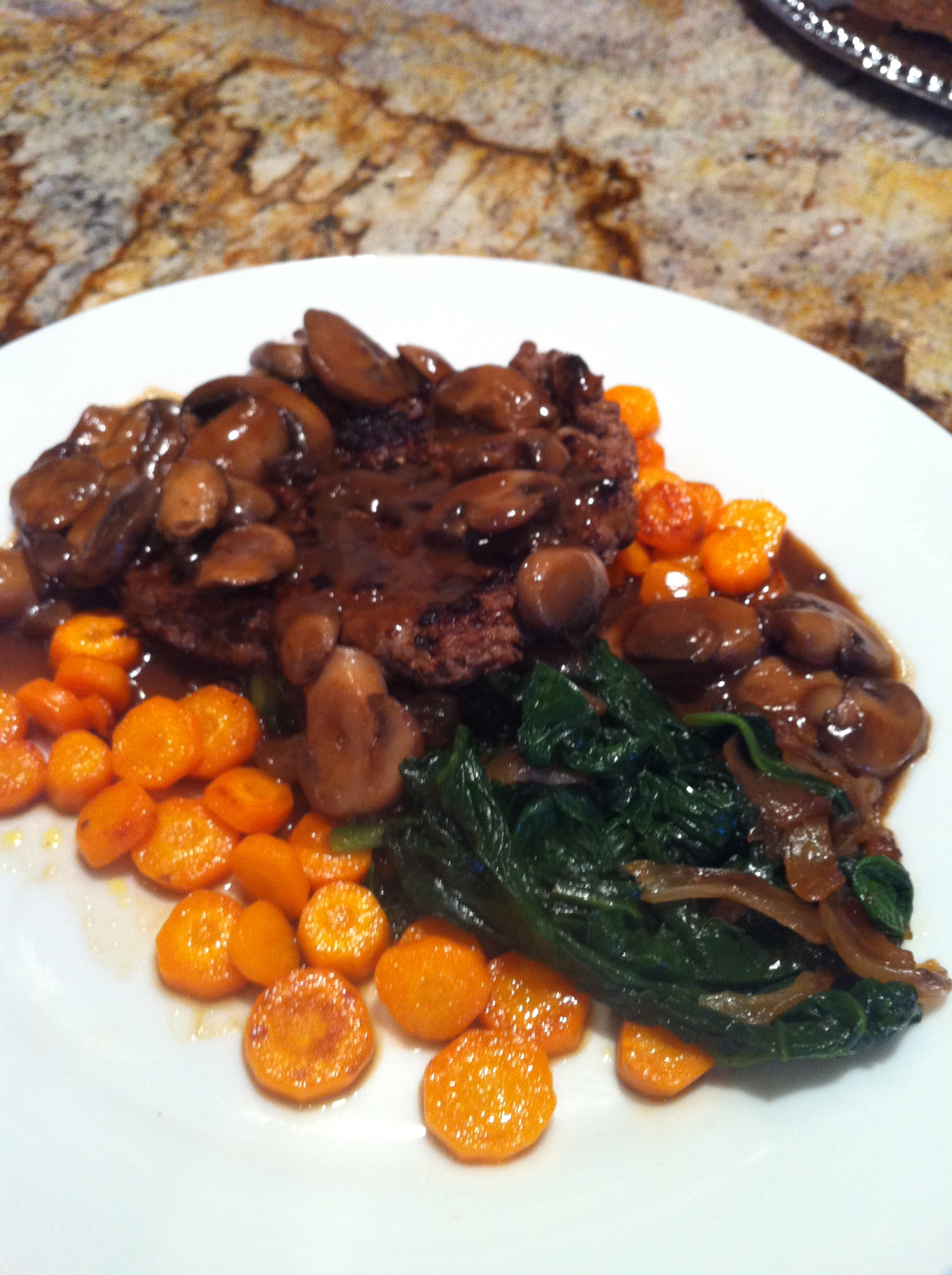 Braising is the added step that makes the beef tender.  You can omit it and just brown the steaks and they will still be delicious.  I first browned the cutlets in very little canola oil over high heat for just a minute to develop color and flavor.  Then add beef stock without completely covering the cutlets. Place a tight fitting lid and braise stovetop. The liquid does not boil but only slightly simmers.  Do this for 30 minutes while you prepare the carrots and spinach.  Uncover and let the liquid reduce to the viscocity of a sauce.  Remove the steaks and adjust the sauce with salt and pepper.  Then add mushrooms that you have previously sauteed in a little bit of butter.  This makes a nice mushroom sauce.
Carrots:  Here the cutlets are served with carrots that are cooked in just enough water to barely cover them and a tablespoon of butter.  When the carrots are cooked and the water has evaporated, turn up the heat and brown the carrots.  Add a little more butter if necessary to brown them well.
Spinach:  In a skillet I sauté red onions in a little bit of bacon until they are transparent, then add the spinach and cook until they are wilted.  Adjust the salt to taste.
Ah, life's basic pleasures.
NOTE: If you found my article helpful, I invite you to follow me on Twitter, Instagram and Facebook, or subscribe below for updates (I'll email you new essays when I publish them).
---
---