Cranberry Holiday Cocktail With Rosemary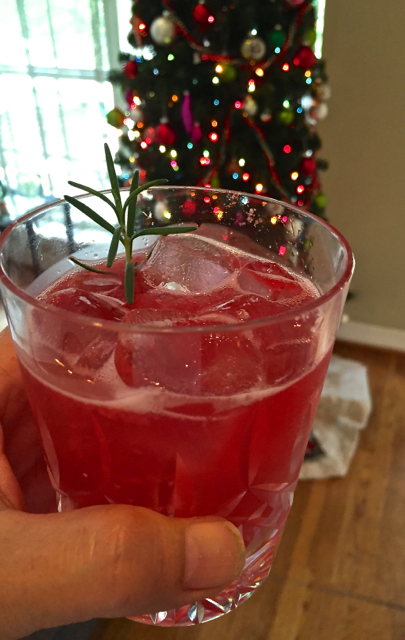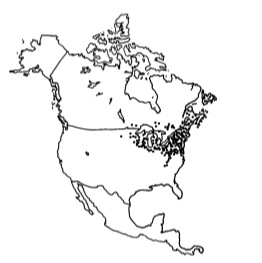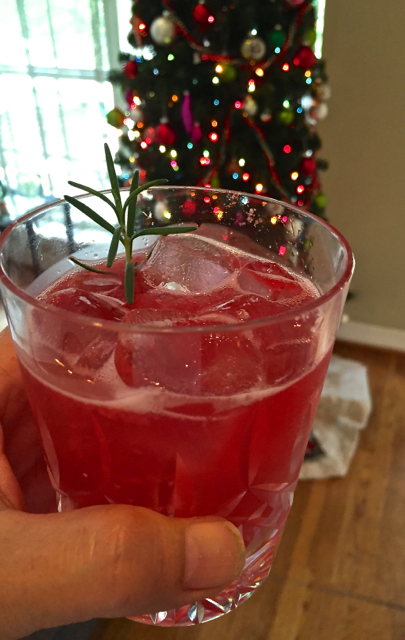 I served this at a party cranberry holiday cocktail last night…..it was a hit!  It's a very appropriate cocktail because cranberries are Native American. This holiday cocktail combines tart cranberry flavor with the woodsy, herbal, rosemary.  Based on last night's tasting, it's gives a sparkling start to your holiday dinner party!For my history-loving amigas/os, archaeological sites in the Northeastern US dating from 1000 B.C. to A.D. 95 provide evidence of ancient cranberry bogs (Vaccinium macrocarpon) and their use among native american peoples."Arándano Rojo" is the spanish word for cranberry.  The native name is "Ibimi," used by the Native peoples called, Lenni-Lenape (more recently called Delaware) who lived in the northeastern part of the US.  They were eventually forced to re-locate to Ohio and by 1872 most of them had been relocated even farther west to Oklahoma.  Some of them fled to Texas in 1780 , as you can see from this map of their expulsion from their original homelands.  The name "Ibimi" translates as "bitter" or "sour berries." Cranberries were used for medicine, cooking, and dyes for textiles.  A favorite recipe combined venison with the berries.  The delicious culinary idea of wild game with berries remains with us to this day.
The reason I love recalling history is that, we can learn from it. Recognizing the inhumanity and injustices of our past, helps us imagine a future day when we will all share a meal in peace.  Actually, it also leads the way to making a delicious cocktail, that celebrates the holiday spirit.
Cranberry Holiday Cocktail Recipe (makes 12 cocktails)
Ingredients
12 ounces fresh cranberries
1/2 cup fresh Rosemary (remove the leaves, or needles, from the sprig)
1 cup water
12 ounces (1 1/2 cups) Vodka
3 bottles sparkling sweet rosé (750 ml each) like a sparkling Moscato
12 sprigs of fresh Rosemary for garnish
Method


1.  Place cranberries, rosemary needles and water in a saucepan and bring to a boil. Lower the heat and simmer, covered, for 45 minutes.
2.  Strain through a fine mesh sieve, scraping the sides.  The mixture will be a smooth purée.
3. After the cranberry-rosemary purée has cooled, add the vodka and chill in the refrigerator.
To assemble the cocktail, fill a double old fashioned glass with ice and pour 1 ounce of the vodka cranberry purée. Fill with the sparkling Moscato and stir gently.  Add a sprig of rosemary for garnish.
!Salud!
NOTE: If you found my article helpful, I invite you to follow me on Twitter, Instagram and Facebook, or subscribe below for updates (I'll email you new essays when I publish them).
---
---