Chipotle Salsa with Rosemary
Chipotle salsa with rosemary takes the best aromas of homemade chipotles en adobo (recipe in previous post) and creates a bright, herbal salsa that tastes as smooth as silk and picante as Mexican salsa should be.  You can use canned chipotles for this recipe if you are in a pinch, but I think you'll really like making my Chipotles En Adobo recipe because after you make a big batch, you can apportion them into small jars and give them as holiday gifts.  Like the hommade chipotles, this salsa is delicious, just right for that Thanksgiving guajolote.
Chipotles are ripe red jalapeño chiles that first dried, then smoked in a trio of native woods: mesquite, oak and pecan. They are smoky delicious and are made right here in our Texas Mexican region.  90% of all chipotles are dried, smoked and shipped from the state of Chihuahua.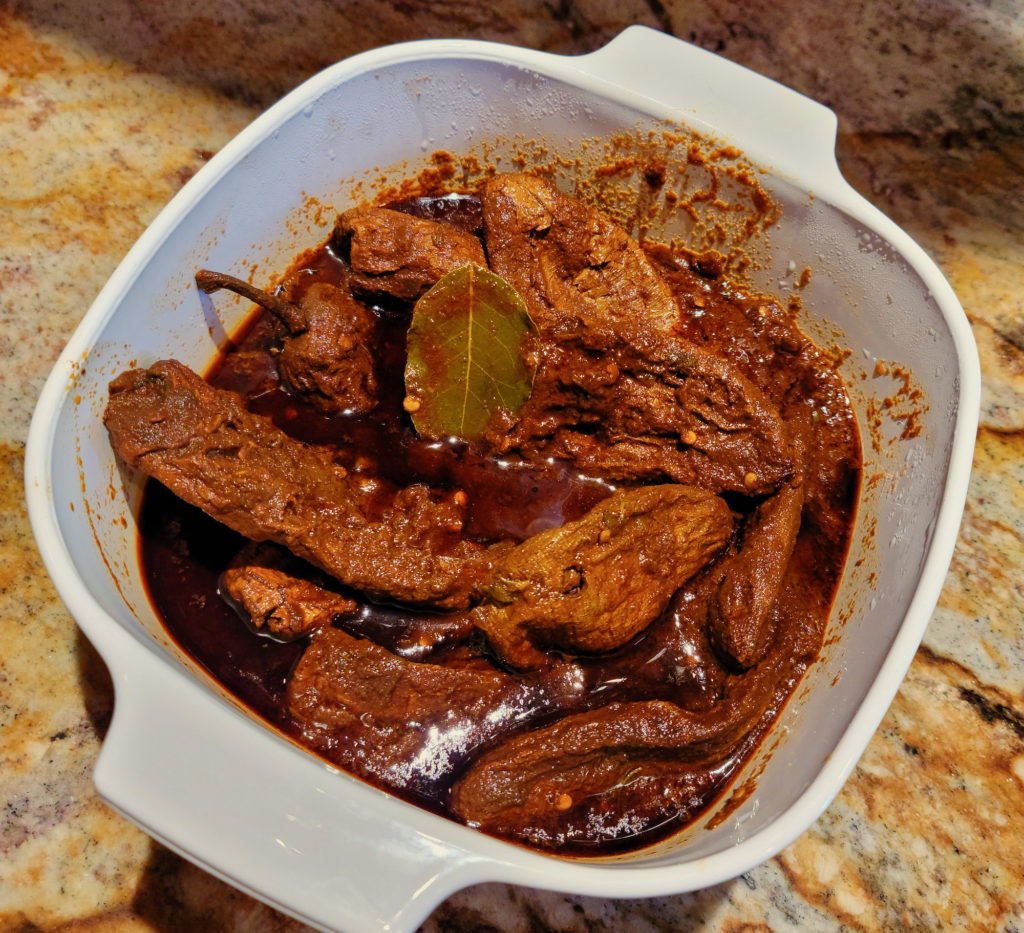 Recipe for Chipotle Salsa with Rosemary
Ingredients (makes 2 cups)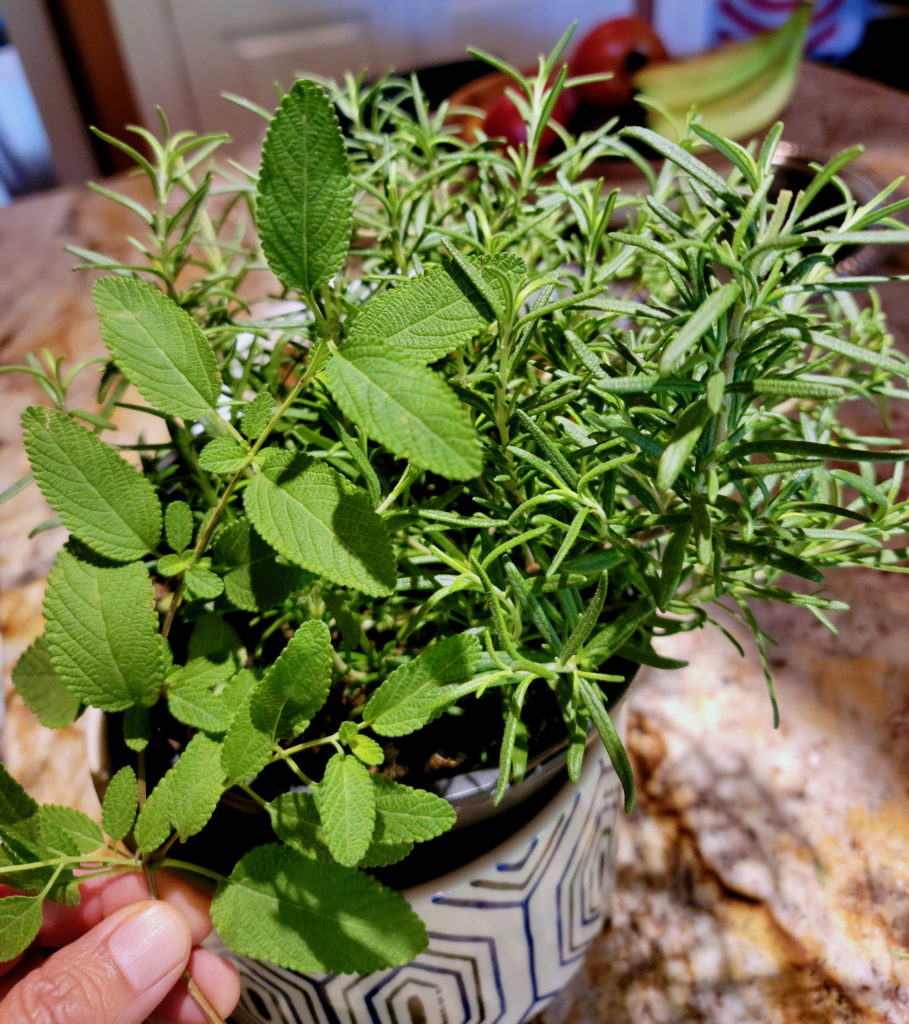 4 oz. dry chipotle chiles, about 20-22 chiles
14 oz. tomatoes, fresh or canned (if canned, the ingredients should not include any additives other than salt)
1 garlic clove
2″ sprig of fresh rosemary
1/2 tsp fresh oregano (Mexican, lippia graveolens)
4 Tbs white onion, diced
2 chipotles en adobo (each about 4-5 inches)
2 Tbs adobo liquid from the chipotles en adobo
1/2 tsp salt
Method
Place all the ingredients in a blender and blend until smooth, about one minute.  Correct the salt and serve immediately or store in the refrigerator up to 5 days.
NOTE: If you found my article helpful, I invite you to follow me on Twitter, Instagram and Facebook, or subscribe below for updates (I'll email you new essays when I publish them).
---
---