Chicken Fricase, A Puerto Rican Cousin Of Arroz Con Pollo!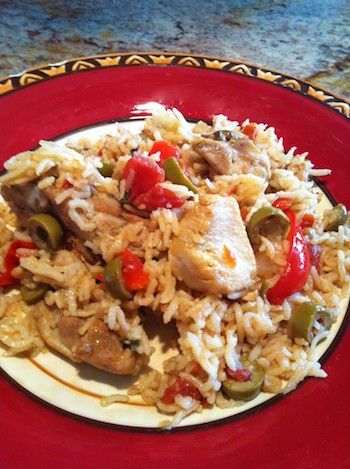 Chicken Fricase is a Boricua dish and also a Plato Cubano.
I first learned to make fricasé from a Chicano friend in college who learned it from a Puerto Rican classmate.  There are various Cubano and Puertorriqueño versions, but they all have green olives, and the sautéed onions with chile dulce.  I've served  it for decades to family and close friends, and just thinking of the tang of the olives with the sweetness of the chile dulce makes my mouth water. It surprises me that my body reacts that way to this dish which also brings back so many memories of college friendships.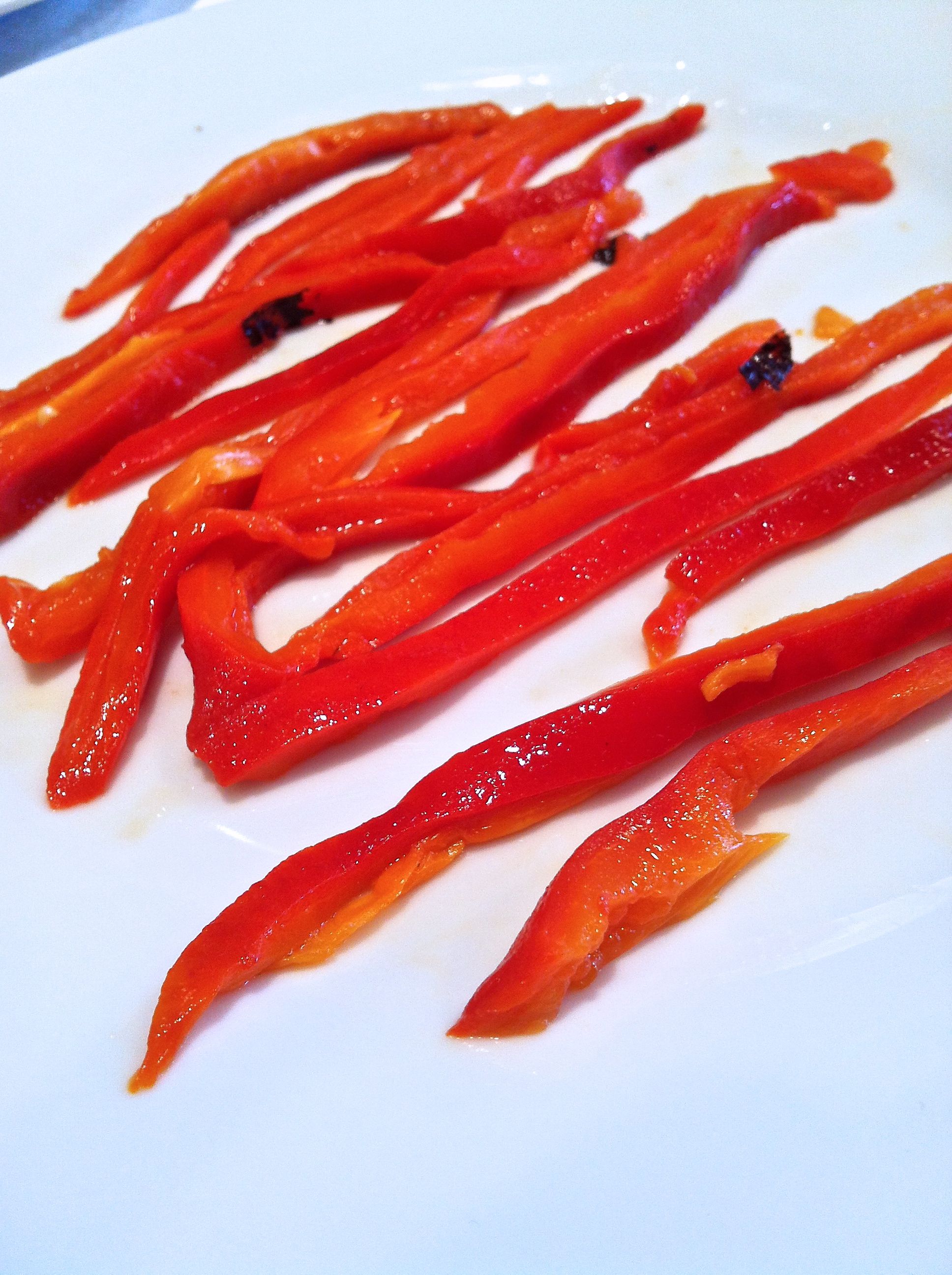 Among Puertorriqueña and Cubana cooks, it's clear that this briny, vibrant dish is not to be confused with the French "fricasée," a culinary term that involves cream and mushrooms and takes a French path.  Fricase is most often made with potatoes, but I like when it is prepared with rice because to me it evokes the texture of Mexican Arroz Con Pollo (chicken with rice dish is in the cookbook, Truly Texas Mexican).
Recipe for Chicken Fricase – Fricase De Pollo

Ingredients (serves 6)
1 chicken, cut into small pieces.  I remove the skin.  If you prefer to buy chicken pieces, 2 breasts and 3 thighs will do.
1 small onion, thinly sliced
1 red Chile Dulce (bell pepper), de-seeded cut into one-inch strips.
1 clove garlic, minced
5 Roma tomatoes, sliced or diced into small pieces.
3/4 cup pimento stuffed olives, sliced.
1/4 cup parsley, chopped
4 Tbs Extra Virgin Olive Oil
1 1/2 cups rice
3 cups chicken broth
1/2 tsp salt or to taste
Method:
1.  In a Dutch Oven or a large skillet with a lid, heat 2 Tbs olive oil over high heat and when it shimmers add the chicken pieces and cook 2-3 minutes until slightly golden. The chicken pieces should be in one layer, so cook two batches if necessary, adding a little more olive oil if needed.  Using a slotted spoon, remove the chicken from the skillet.
2. In the same skillet, lower the heat to medium, add 2 Tbs olive oil,  the onion and chile dulce and cook until the onion is translucent, about 3 minutes.  Then toss in the minced garlic and cook for just barely a minute.
4. Add the chicken broth and deglaze the pan, scraping the bottom and sides to unstick the browned bits. (There's the flavor!)
5.  Add back the chicken pieces plus the rice, olives, parsley and salt.  Bring to a simmer and then lower the heat to very low. Cover tightly and slow simmer for 15-18 minutes.
Serve piping hot.  ¡Buen Provecho!
NOTE: If you found my article helpful, I invite you to follow me on Twitter, Instagram and Facebook, or subscribe below for updates (I'll email you new essays when I publish them).
---
---