Arroz Con Almendras – Almond Rice Adds Elegant Crunch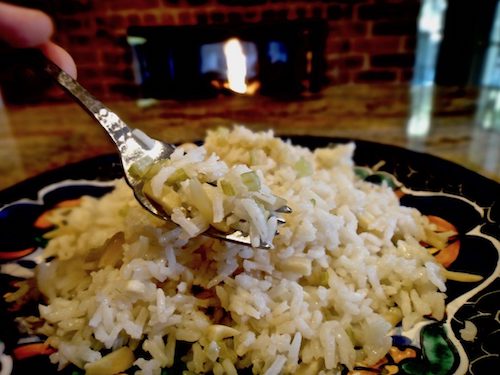 Arroz con almendras is an almond rice recipe from the Baja California and Sonora region of Mexico. A bit of trivia:  sharks are common to both US California and Mexico Baja California and Sonora.   I serve almond rice with fish dishes.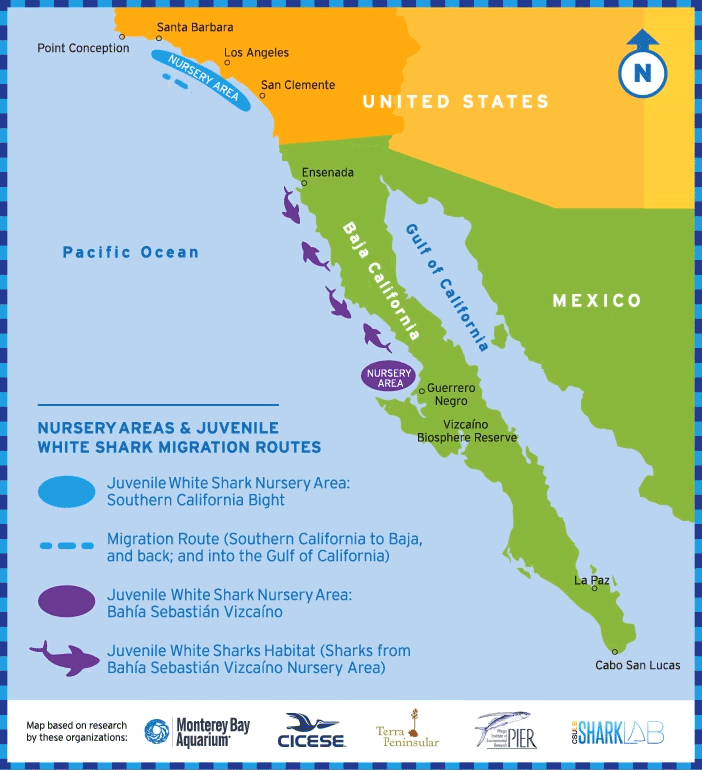 The almond slivers add a slight crunch and enhances the nutty flavor of the rice.  It's a cousin of rice pilafs, and I think you'll love the light taste of onion and celery.  It's a great dish for parties to accompany fish dishes.  I also serve it with Asado De Puerco (Puerco En Chile Colorado), and with Mole dishes.
Recipe for Arroz Con Almendras, Almond Rice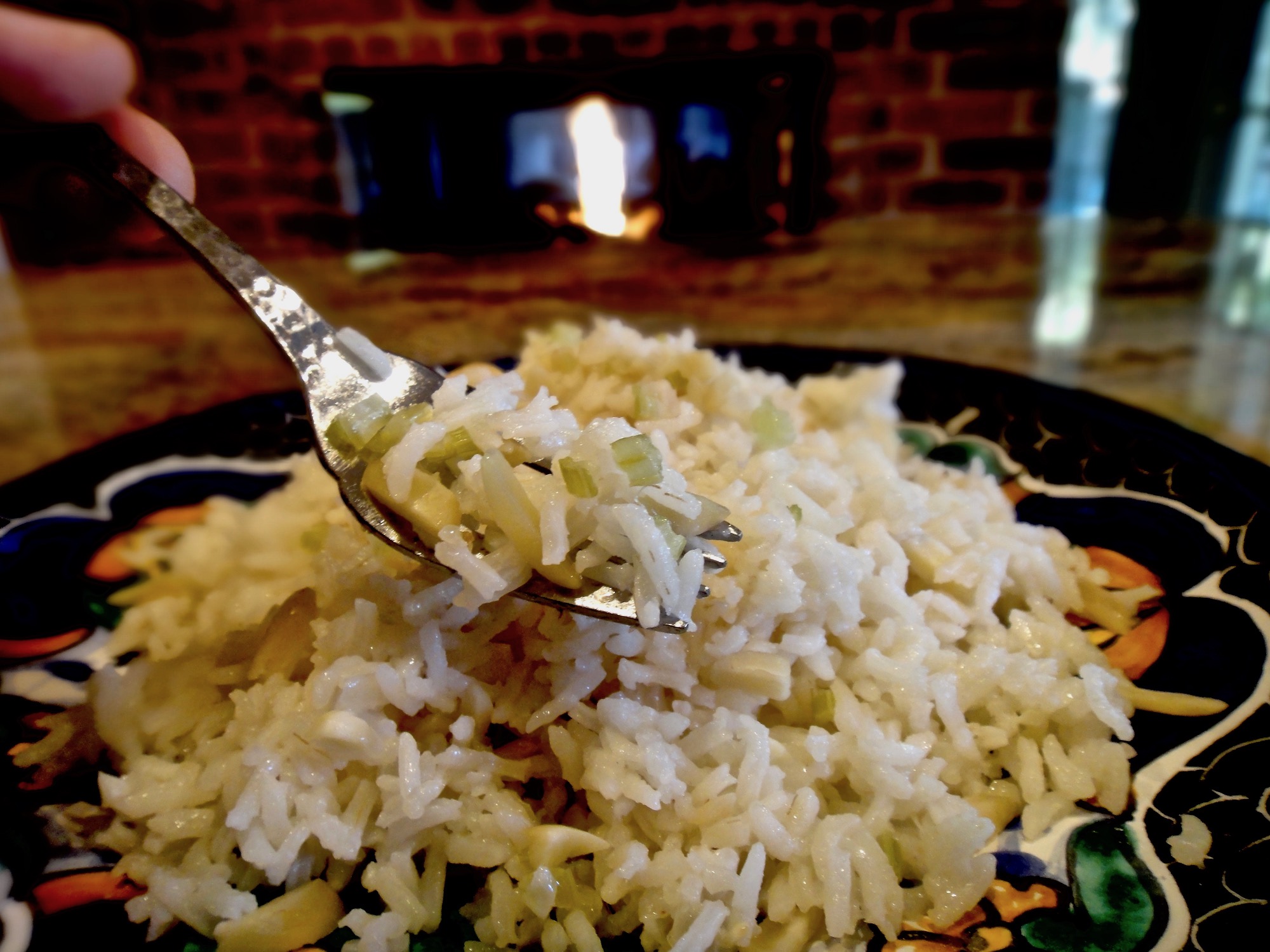 Recipe is from my cookbook, Truly Texas Mexican: A Native Culinary Heritage in Recipes
Ingredients  (serves 4)
1 cup brown rice
1 tablespoons canola or other non-hydrogenated vegetable oil
2 tablespoons white onion, minced
2 tablespoons celery, minced
5 tablespoons slivered almonds
1 garlic clove, minced
2 cups water
1/8 teaspoon salt
Method
1. Heat the oil in a saucepan over medium heat. Add the onion and celery and cook until translucent, about 1–2 minutes. Add the minced garlic and cook
another minute.
2. Add the rice, slivered almonds, and water, and bring to a boil. Turn down the heat and cook at a very slow simmer, covered, for 45 minutes.
For more home-cooking  Mexican recipes, see my cookbook: "Truly Texas Mexican: A Native Culinary Heritage In Recipes"
NOTE: If you found my article helpful, I invite you to follow me on Twitter, Instagram and Facebook, or subscribe below for updates (I'll email you new essays when I publish them).
---
---