Poblano peppers and cube steak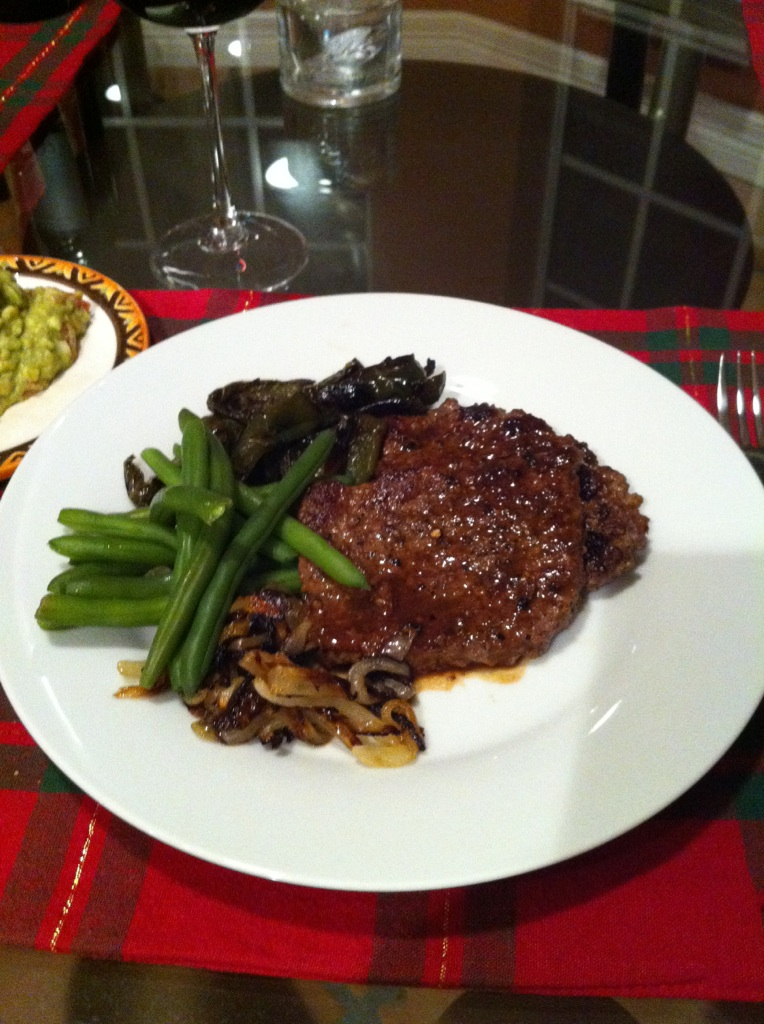 this was last night's dinner. Roasted poblano peppers and onions gave a robust twang to the sauteed cube steak that I finished with a sauce made from deglazing and buerre monté. I threw in the green beans to soften the overall taste.
NOTE: If you found my article helpful, I invite you to follow me on Twitter and Facebook, or subscribe below for updates (I'll email you new essays when I publish them).
---
---