Picadillo Burger With Serrano Mayo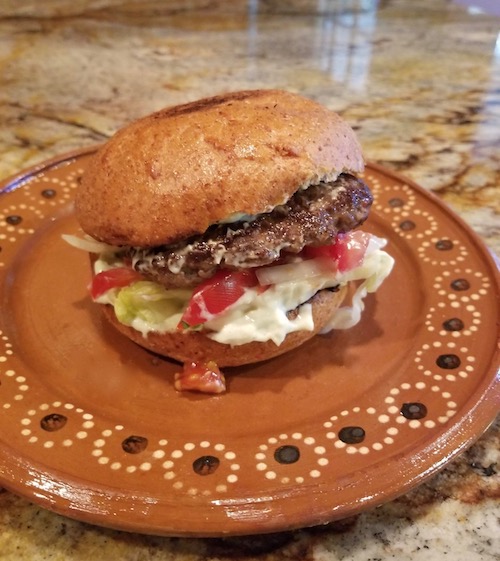 Look at Mexican restaurants all across Texas and you'll find burgers on many of their menus, Doña María in Houston and Los Barrios in San Antonio being two examples. My Picadillo Burger takes the beloved burger to its natural Mexican culinary conclusion.  It is, after all, ground meat, "carne picada," the basis for the traditional Mexican "picadillo."
I was grinding spices in my kitchen, about to make picadillo, when my partner interjected, "I feel like having a hamburger, why don't you make a picadillo burger !"  And that's how this idea came about, leading me to simply deploy the same spices and chile to fashion a burger.
The Mayonesa De Chile Serrano, Serrano mayo, is natural and logical to me, since I always eat picadillo with serrano chile salsa.
Recipe for Picadillo Burger With Serrano Mayo
Ingredients (makes four 4-ounce burgers)
For the mayo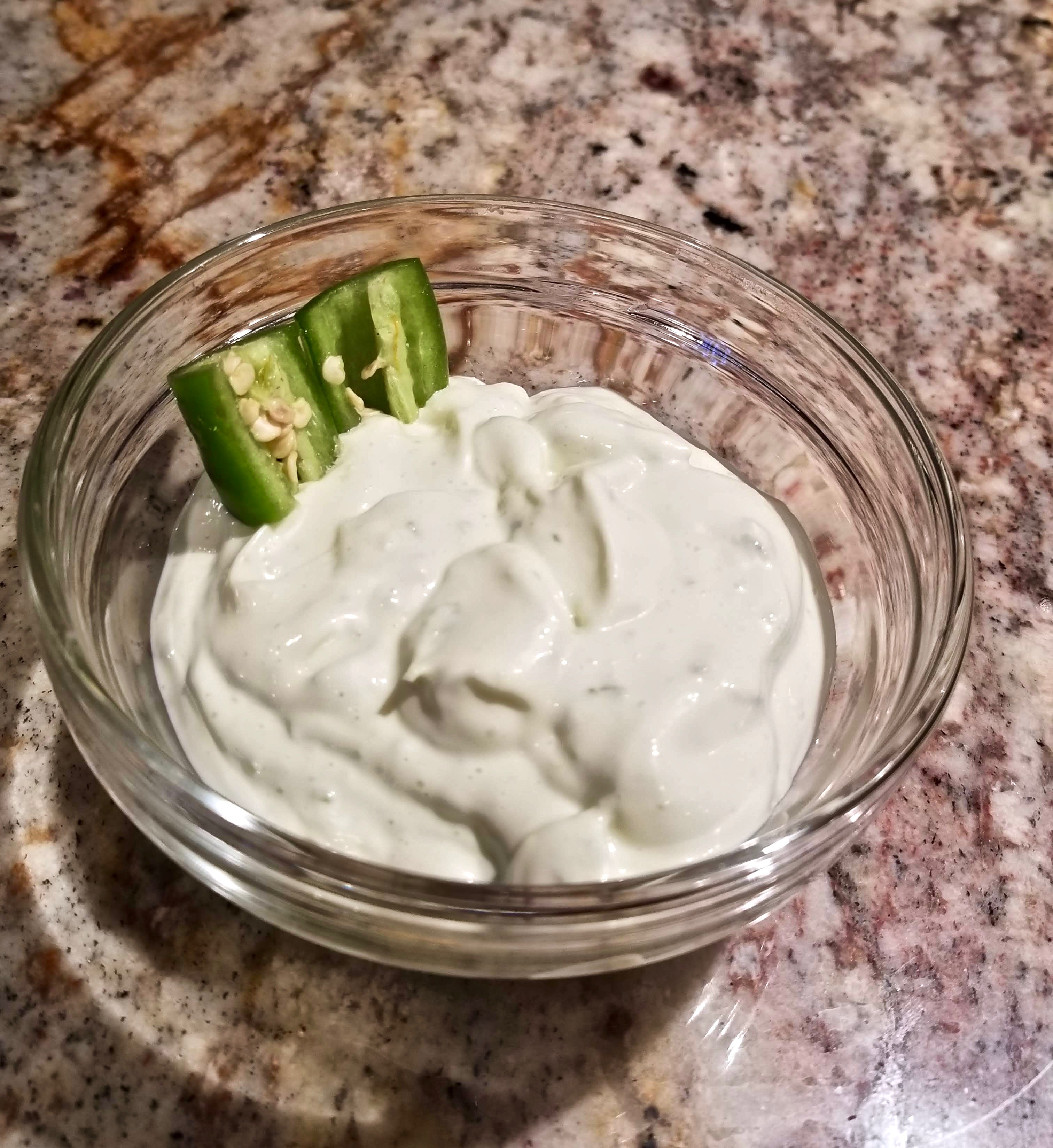 1/2 cup mayonnaise (make your own or buy a good quality mayo)
1 chile serrano, sliced
For the burger
1 lb ground bison or low-fat ground beef
1/4 tsp ground cumin
1/4 tsp ground black pepper
1 clove garlic, minced
1/4 tsp salt
4 whole wheat hamburger buns
Tomato slices, onion slices and lettuce
Method
1. In a blender or spice grinder, blend the chile Serrano and mayonnaise until it is smooth, with only small green flecks. Set aside. (Note: Taste it, and if you like more flavor and heat, keep adding more minced Serrano, a teaspoon at a time.)
2.In a molcajete or other mortar, crush the cumin, black pepper, garlic and salt into a fine paste.
3. Combine the paste with the ground meat until it is thoroughly combined, then make four hamburger patties. You may find the patties small, but I like this ratio of meat to bread and vegetables.
4. Heat a cast iron skillet and cook the patties to your liking.  Of course you can grill 'em!
Serve on toasted hamburger buns with the mayonesa de chile serrano, lettuce, tomato slices and onion slices.
¡Provecho!
NOTE: If you found my article helpful, I invite you to follow me on Twitter, Instagram and Facebook, or subscribe below for updates (I'll email you new essays when I publish them).
---
---