Fricos With A Touch Of Chile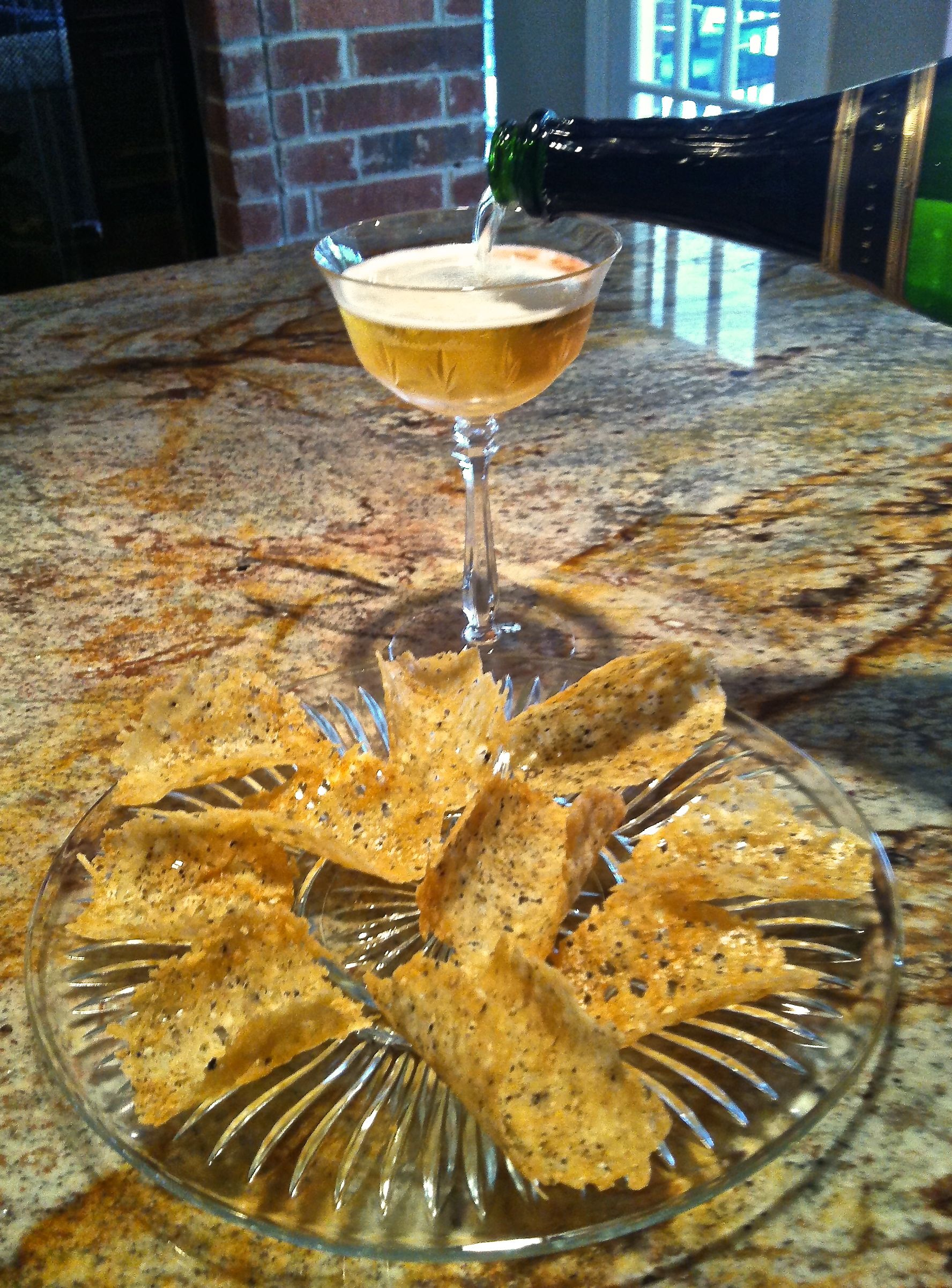 Serve these little curved wafers with sparkling wine.
The lace-work texture is crispy, light, and perfect for enjoying the subtle flavors of wine. Parmesan cheese and black pepper are a natural combination, and I add a little chile de arbol to brighten things a bit.  It's advantageous that these parmesan crisps can be done in minutes.  It's like: "Enchílame otro!"
Recipe (makes eighteen  4″ fricos)
Ingredients:
1 cup Parmigiano-Reggiano cheese, finely grated
1/2 tsp freshly ground black pepper
Small pinch of finely ground chile de arbol powder
Method:
Pre-heat oven to 375°
1.  Mix together the three ingredients so that they are evenly distributed
2. Line a baking sheet with parchment paper.  Place 1 Tablespoon of the cheese mixture in a mound, then spread into a 4-inch round. There should be no holes in the round. The lace-work holes will form during baking. Leave a 2-inch space between each round.
3. Place in the oven and bake for 6-8 minutes, until you see the cheese bubbling and getting just bit of color.
4. Remove from the oven and, while they are still hot and pliable, use a spatula to lay each one onto a rolling pin, giving them a curved shape.  Allow them to cool, after which they will hold their shape.
5.  The fricos will keep for several days in an air-tight container.
Pop the bubbly!
NOTE: If you found my article helpful, I invite you to follow me on Twitter, Instagram and Facebook, or subscribe below for updates (I'll email you new essays when I publish them).
---
---